Seattle Local Conservatory Hosts Actors Boot Camp
Start:
04/22/2017 - 10:00am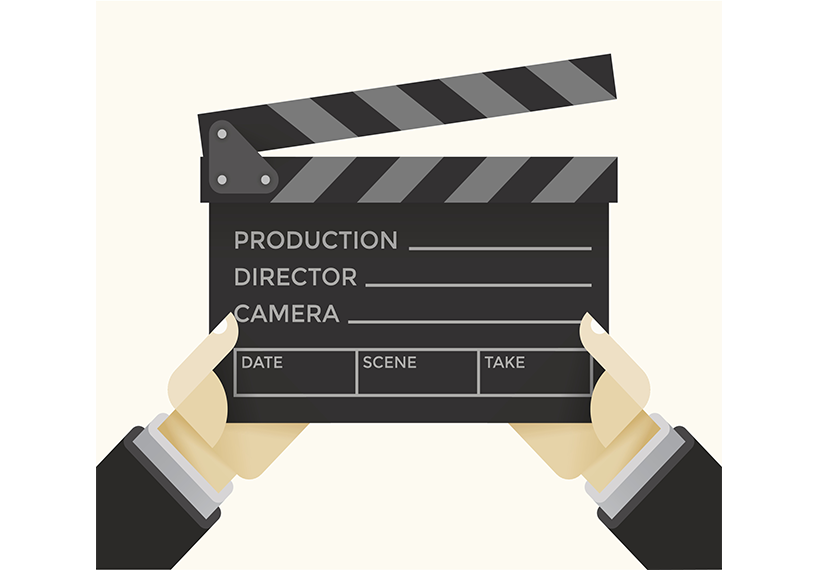 The SAG-AFTRA Seattle Local Conservatory presents an Actors Boot-camp for our Eastern Washington, Idaho, and Montana members.
When: 10 a.m. – 4 p.m., Saturday, April 22
9:30 a.m. – 1:30 p.m., Sunday, April 23
Where: Hampton Inn & Suites S
16418 E Indiana Ave
Spokane Valley, WA 99216
Saturday, 10 a.m. – 4 p.m.
Minding Your Own Business: A Practical Guide For Working (And Those Who Want To Be Working) Actors, With Daniel Knight
In this energetic, interactive, and engaging workshop, actor-preneur Daniel Knight shares practical and immediately applicable strategies of how to work on your acting business as well as in the acting business. Filled with dynamic learning and hands on activities, this workshop will help guide you from where you are in your acting business to where you want to be. 
Main topics covered include:
Creating a simple but powerful and workable one page acting business plan
Learning the 3 easy steps to decide if you're ready to tap into other markets
Using the SMART way to set and accomplish your professional goals
Debunking the most common myths about how to market and brand yourself
How to avoid costly mistakes as you continue building your acting business
Key Benefits of the Presentation:
Practicing and applying proven strategies related to acting business success
A guide to most effective and strategic ways to network with industry insiders
Creating your own individual action and development plan during the workshop
Learning best ways to apply and invest your resources of time, energy, money
A bushel of useable takeaways including tools, templates, and business insights
Daniel Knight is a working actor and has appeared in dozens of feature-length films, shorts, and television programs including roles on the AMC Network's Better Call Saul and NBC's hit show Grimm. He is also a producer whose credits include several award-winning independent feature films, shorts, and web series.  Going into his second decade as a SAG-AFTRA member, Dan currently serves on the SAG-AFTRA Seattle Local's Conservatory Committee, previously served on the New Mexico SAG Board, and is a former member of SAG's National Communications, Honors and Tributes, and Low Budget committees.
Sunday, 9:30 a.m. – 11:30 a.m.
Audiobook Voice Over Workshop, With Paul Liberti
Audio Book Narration has its own skill set. Many voice actors think they know what audio book narrators sound like... but it goes beyond how you sound. It is how you connect to the material. You basically are the sets costumes, scenery, every single character including the narrator who is yet another character in the story. Telling the AUTHOR'S version of the story is crucial yet you still need to find your own narration voice and style. Here is where we begin your skill-set training.
You will learn:
Skill sets which will enhance your story telling abilities
How to successfully deliver dialog between characters
Contemporary techniques to connect to the listener
How to prepare for your audio book records and demo
And so much more!
Sunday, 11:30 a.m. – 1:30 p.m.
Commercial Voice Over Workshop, With Paul Liberti
Think you know what commercial voice over sounds like? You may like to find some new skills and techniques to tapping into your own heart and musical abilities in commercial voice over copy. In this workshop, Paul Liberti will show you skills, techniques, and insider secrets for the working contemporary commercial voice over actor.
Topics covered will include:
Voice placement
Constriction/release
Breathing and slating techniques
What it truly means to "make this conversational" ?
And so much more!
Paul Liberti has booked hundreds of voiceover spots and animated series including Pokemon, Blues Clues, Noggin's, Pinky Dinky Doo, Saturday Night Live Cartoons, and Sesame Street. He is currently the voice of Curious George & The Man In The Yellow Hat (www.curiousgeorge.com). He's also performed on Broadway and Broadway tours, as well as film and television, with credits like The Daily Show, PBS, Nickelodeon, Showtime, and more.  Mr. Liberti is also a celebrated teacher and working voice actor whose audio books credits include: Crabhill Press story Apps, CuriousGeorge.com, Scholastic, Nickelodeon, Tavoli Entertainment, and the Audie Award winning series Goose Bumps. Some of the top celebrated authors whom have worked with Paul include: Dina Nayeri, Bill Doyle, Mary Anderson, Gwen Cooper & Evan Rehill, and R.L. Stine - among many others. 
NO LATE ARRIVALS and NO WALK-INS will be admitted. Only those participants who have received an e-mailed confirmation message will be admitted to the session.
THIS EVENT IS FREE for SAG-AFTRA Members, $25 per day for non-members (cash or check only – no credit cards). Please RSVP by 3:30pm, April 21, to Seattle@sagaftra.org or by calling the Seattle Local Office at 206-282-2506.
This seminar is not intended to imply an endorsement of any individual or company by SAG-AFTRA. The information provided through the seminar is given for informational purposes and may not be a suitable substitute for the advice of other industry professionals. You should always use good judgment in these matters and should not act or refrain from acting based solely on information provided through the seminar.