SAG-AFTRA Foundation NY Young Performer Event: Casting Access with Carolyn Volpe (Sesame Street)
Start:
06/28/2017 - 10:30am
End:
06/28/2017 - 12:30pm
The following is presented on behalf of the SAG-AFTRA Foundation.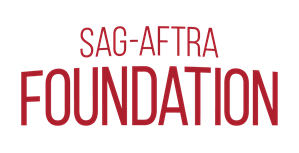 Casting Access with Carolyn Volpe of Sesame Street
The SAG-AFTRA Foundation has spaces available for an upcoming New York Young Performers Casting Access class.
When:10:30 a.m., Wednesday, June 28
(Check-in begins at 10:15 a.m.)
Where: New York
RSVP: Click here to register for this event. Make sure you are logged into the SAG-AFTRA Foundation site. If you have any difficulty logging in, please contact the website administrator at webmaster@sagaftrafoundation.org.
This workshop is only available to SAG-AFTRA members under the age of 11.
If you are interested in this workshop, please join the waitlist. (Anyone over the age of 10 will be removed.) Please note that classes will fill very quickly, so please join the waitlist as soon as you are able to register. Those of you who are moved from the waitlist to the seated list will receive a confirmation email with details about the event.
Please spread the word and tell all your SAG-AFTRA friends about the SAG-AFTRA Foundation's Young Performers workshop!
If you have any questions regarding these workshops or the Casting Access Program, please email nycastingaccess@sagaftra.foundation.
These workshops are not intended to imply an endorsement of any individual or company by SAG-AFTRA. The information provided through the workshops is given for informational purposes and may not be a suitable substitute for the advice of other industry professionals. You should always use good judgment in these matters and should not act or refrain from acting based solely on information provided through the workshops.
The products and services noted herein are provided as an informational service to SAG-AFTRA members and are administered by entities independent of SAG-AFTRA. Any questions must be handled by the provider. This information is not intended to serve as an endorsement nor is any warranty or guarantee implied.