Let's Talk About It: Inside The Industry "Chasing Train: The John Coltrane Documentary
Start:
05/24/2017 - 7:00pm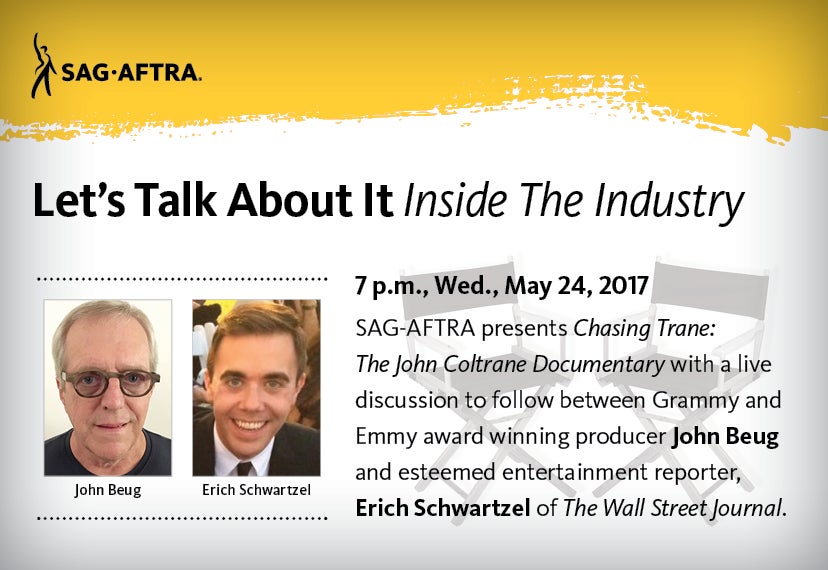 Join the Industry Relations department for a screening of Chasing Trane: The John Coltrane Documentary. Following the screening there will be a lively discussion between the film's Grammy and Emmy award winning producer John Beug and esteemed entertainment reporter, Erich Schwartzel of The Wall Street Journal.
Click here for details and to RSVP.