Start:
03/20/2017 - 6:00pm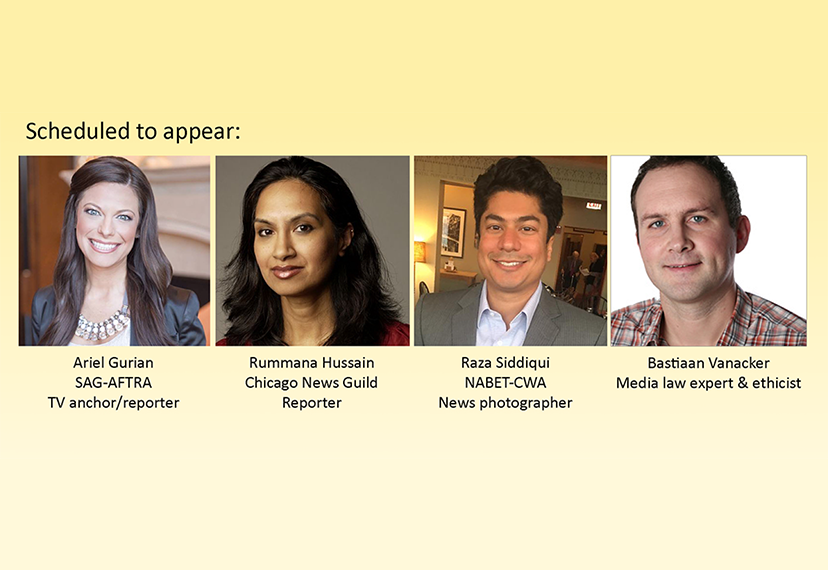 The Broadcast Union, Chicago Federation of Labor and the School of Communication at Loyola University Chicago presents a panel discussion about attacks on the free press and the propagation of fake news. 
Panelists:
Ariel Gurien, SAG-AFTRA TV Anchor/Reporter
Rummana Hussain, Chicago News Guild Reporter
Razza Siddiqui, NABET-CWA News Photographer
Bastiaan Vanacker, Media Law Expert & Ethicist
When: 6 p.m., Monday March 20
Where: Loyola University Water Tower Campus
25 E. Pearson St. 15th floor
Chicago, IL 60611
This panel is not intended to imply an endorsement of any individual or company by SAG-AFTRA. The information provided through the workshop is given for informational purposes and may not be a suitable substitute for the advice of other industry professionals. You should always use good judgment in these matters and should not act or refrain from acting based solely on information provided through the workshop.