Fairness for Casting March, Aug. 21
Start:
08/21/2017 - 8:30am
End:
08/21/2017 - 11:00am
Fairness for Casting March, Aug. 21
The following is sent on behalf Theatrical Teamsters Local 817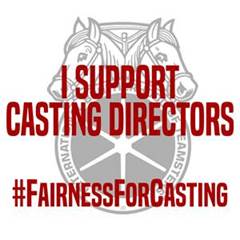 Show your support for casting directors and their union!
When: 8:30 a.m., Monday, Aug. 21, 2017
Where: Shubert Alley (Between 44th and 45th)
Marching to the Broadway League Offices
729 Seventh Avenue
New York, NY 10019
#FairnessForCasting
www.FairnessForCasting.com
Post a picture of yourself holding one of Local 817's "I Support Casting Directors" signs on social media with the #FairnessForCasting hashtag.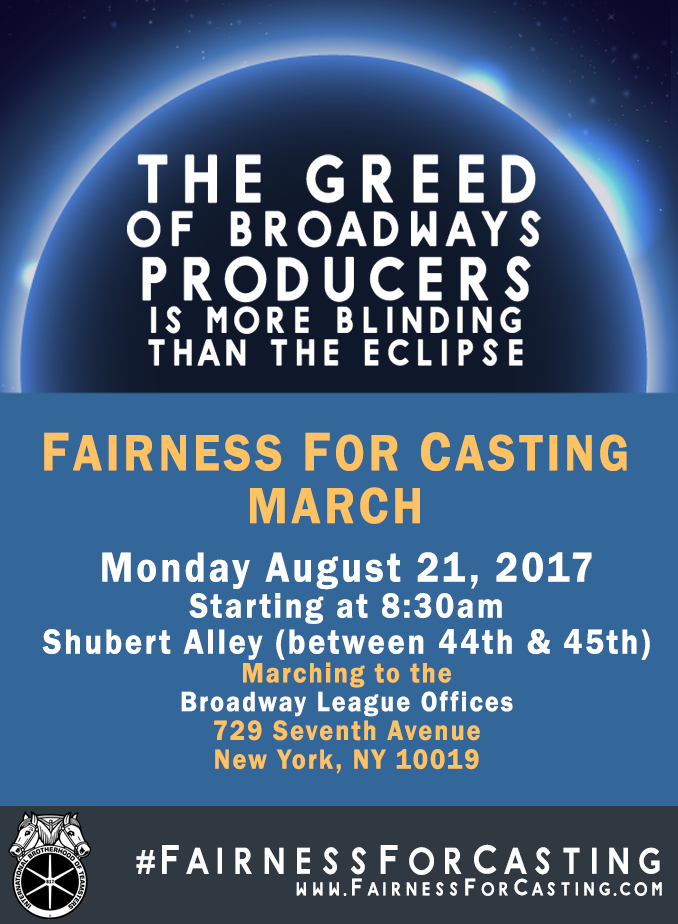 SAG-AFTRA is a union that has among its members a diverse group of performers, broadcasters and newscasters. The passage of this resolution/statement should not be interpreted as a personal statement of opinion by or of any specific member of the union.