Commercial Acting: A Session Director's Guide with Shaan Sharma and Jolene Kay
Start:
02/22/2018 - 3:30pm
Commercial Acting: A Session Director's Guide with Shaan Sharma and Jolene Kay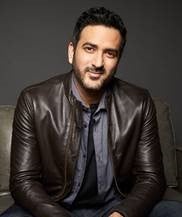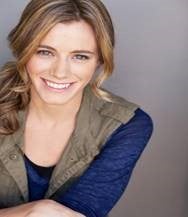 Join us for a special webinar event brought to you by the SAG-AFTRA #AdsGoUnion campaign. Shaan Sharma and Jolene Kay will be sharing everything you need to know in order to successfully pursue a commercial and on-camera acting career. 
When: 3:30 p.m. ET, Thursday, Feb. 22
Where: Atlanta Local Office
3565 Piedmont Rd., Building 2, Suite 720
Atlanta, GA 30305
RSVP required. Email atlanta@sagaftra.org. Please include your name, member ID and indicate your local affiliation.
Shaan and Jolene will cover topics such as the differences between auditioning and casting for the theatrical and commercial sides of the business, the entire process of casting through booking, online casting services, headshots, reels, branding, representation and so much more.
Additionally, Sharma will expand upon his "4 Steps to Becoming a Working Actor" as well as his, "The 4 Pillars of a Joyful Acting Journey." To supplement this information, Shaan will also provide a FREE PDF copy of his book Commercial Acting in L.A.: A Session Director's Guide as a gift to all attendees.
About Shaan Sharma 
Shaan is a working commercial and theatrical SAG-AFTRA actor, having booked over 30 top network TV shows and films and 20 national commercials in the last for years. He is a Backstage contributor, acting coach, veteran commercial casting session director and SAG-AFTRA Conservatory Committee member. Shaan has quickly grown into one of the most respected and sought-after educators for on-camera acting craft, acting business knowledge, and career strategy. Very few acting coaches are also a casting professional, working actor, and consistently published writer.
About Jolene Kay
Jolene's credits over the past decade span both film and television. She continues to appear in numerous commercials for the world's top brands, including Nissan, Toyota, Home Depot, Coca-Cola and American Airlines. Jolene has also worked for several years as a respected session director in casting, allowing her a unique perspective. She brings her experience as both a SAG-AFTRA actor and someone who works side-by-side with casting directors to her multi-faceted role in the industry.
This webinar is not intended to imply an endorsement of any individual or company by SAG-AFTRA. The information provided through the workshop is given for informational purposes and may not be a suitable substitute for the advice of other industry professionals. You should always use good judgment in these matters and should not act or refrain from acting based solely on information provided through the workshop.