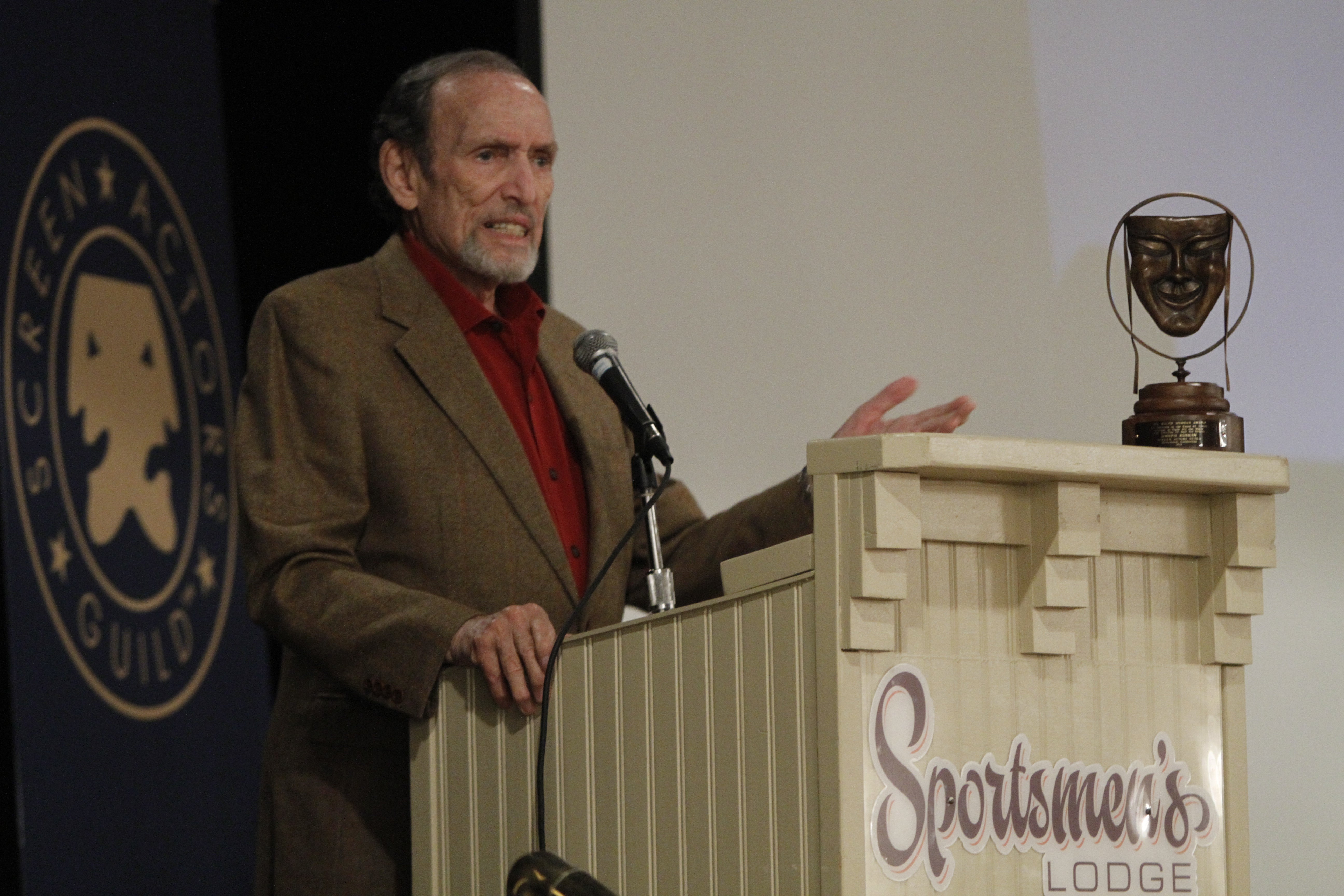 On Sunday, SAG's Hollywood Division honored actor and longtime Board member Joseph Ruskin with its highest honor for exemplary service, the Ralph Morgan Award. The ceremony was held during the Hollywood Membership Meeting at the Sportsmen's Lodge in Studio City.

Ruskin was first elected in 1976, and served Guild leadership in a variety of capacities, including four times as 1st vice president and twice as 3rd vice president. He has also served on numerous committees and he continues to serve as a trustee on the SAG-Producers Pension and Health Board, as well as chairing the SAG Foundation's John L. Dales Scholarship program, which provides scholarships to SAG members and their children.

Ruskin has an impressive list of credits, from the early days of live television to series such as The Twilight Zone, Star Trek, Hogan's Heroes, Mission: Impossible, The Six Million Dollar Man, Charlie's Angels, Hill Street Blues, L.A. Law, ER, Alias and Bones. He has been in many movies, as well, including Smokin' Aces and Prizzi's Honor.

Former National Board member Daryl Anderson presented the award on behalf of the Hollywood Division and the Honors and Tributes Committee, praising Ruskin's tenacity.

"He's got the same damn blind spot as every other union leader: He doesn't know when to quit," Anderson said.

A visibly touched Ruskin said his service was always motivated by trying to do good for actors, and he thanked his fellow performers for the recognition.

"There are no words to tell you how much this means to me," he said.

The Ralph Morgan Award is named after SAG's first president, who led the fight to establish a union for screen actors in 1933. It has been given periodically since 1981 for distinguished service to the Guild's Hollywood membership. Among the previous recipients of the Ralph Morgan Award are past SAG presidents Ed Asner, William Schallert and Dennis Weaver, screen legend and Board member Gloria Stuart, as well as other distinguished officers and members.