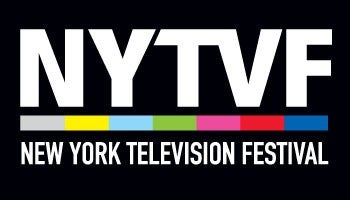 SAG New Media is a proud sponsor of the New York Television Festival (NYTVF). Join us for a NYTVF Networking Mixer on Monday in Los Angeles.

Are you an LA-based actor, comedian, improviser, web series creator, director, writer, documentarian, short film producer, animator or just someone with a great idea for a TV show?
The New York Television Festival has opportunities for you!

On Monday, May 9, join Festival staffers and host Clicker.com, the Internet television guide, for a night of networking, cocktails and a chance to learn more about NYTVF's current opportunities for producers- including guaranteed development deals with FX ($25k deal for comedy), IFC ($25k deal for comedy) and MTV (two $5k deals for animation). The Festival will also be announcing new opportunities with prominent network and production company partners, specifically for nonfiction and docu-series creators.

WHEN: Monday, May 9
TIME: 6 - 9 p.m.
WHERE: Clicker.com | 6824 Melrose Ave. at N. Orange Dr. | Los Angeles, CA
This event is free. Street parking available.
Beer, wine, and light snacks provided courtesy of Clicker.com

To attend please RSVP to RSVP@nytvf.com.

Hope to see you there!
 
ABOUT THE NYTVF
The New York Television Festival was founded in 2005 as the industry's first creative festival for television artists.

CURRENT INITIATIVES- The Independent Pilot Competition
The NYTVF Independent Pilot Competition accepts original, independently produced television and new media pilots in ALL genres. Final deadline June 30th.

 *   By submitting to the NYTVF, artists are eligible to win category and sponsored awards including guaranteed development deals from partners IFC ($25k deal for comedy), FX ($25k deal for comedy) and MTV (two $5k deals for animation): <http://nytvf.com/newsletter/ipc_2-15.html>
 *   Official Selections will be screened at the Festival in September where Official Artists will enjoy exclusive opportunities to meet, pitch and interact with industry decision-makers through Executive Access, NYTVF Pitch Events and Development Chats. Prior to the Festival, Official Selections are shared with Festival partners spanning network, studio, production company, and brand divisions.

The NYTVF is supported by perennial partners FOX, MSN, ABC, NBC Universal, AETN (A&E, History, Lifetime), AMC Networks (IFC, AMC, Sundance), MTV Networks (MTV, Vh1, Spike, Comedy Central, Nickelodeon), ION Television, William Morris Endeavor Entertainment and CAA, as well as new partners USA, Sony Pictures Television, Bing, UTA, Hallmark Channel, FX and BBC America. The NYTVF works in conjunction with the New York City Mayor's Office of Media and Entertainment.

To learn more about the New York Television Festival and for information on submitting a pilot, visit www.nytvf.com.