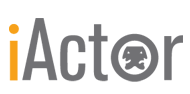 Close Window

Help

Print

Preview Principal Resume
Shaun Patrick Tubbs
SAG-AFTRA, AEA
Business Contact Number
818-378-2377
Sound Clips:
Video Clips:
Physical Characteristics:
Gender: Male
Height: 5' 7"
Weight: 150 lbs.
Hair: Black
Eyes: Brown
Waist: 30"
Body Type(s): Athletic
Portrayable Age: 18 years - 30 years
Portrayable Ethnicities: African, African American, Haitian, Jamaican
Disability Information:
Experience:
Film
The Remnants of Civilization & The Dawn of Anxiety
Barry Downer (Principal)
Dan Stuyck/The Univ. of Texas - Thesis Film
Real World Amityville
Shaun (Featured)
Above the Line Productions
The Television
Featured
Production Productions
The Apocalypse
Narrator
Production Productions
1903: Wings of Dreams
Dr. Buddy Burns (Featured)
Public Broadcasting Systems (PBS)
Losing Faith
Seth (Lead)
Blue Angel Productions
Television
General Hospital
Featured
Bill Lubel - Director
The Parkers
Student
Saradipity Productions/UPN
Commercial
Dodge Country
Principle
Dodge Country - Killeen, TX
Life Choice Mobility
Principal
Milepost Productions
NFL Nation
Featured
National Football League
Buckeye Cable Systems
Principal
John Fedderke Company
Miami Valley AIDS Project
Principal
Sandlot Productions Miami Valley
Wright State University
Principal
Wright State Department of Marketing
McDonald's $.55 Big Mac
Principal
McDonald'sCorporation
Centrior Energy
Principal
Marcus Advertising
Stage
The Book of Grace
Buddy
Zach Scott Theatre
The Tempest
Ariel
Austin Shakespeare
The Red Box
John
The University of Texas at Austin
A Brief Narrative of Extraordinary Birth of Rabbits
Joe
Salvage Vanguard Theatre, TX
Pride and Prejudice
Mr. Collins
The University of Texas at Austin
An Ideal Husband
Lord Goring
Austin Shakespeare
A Midsummer Night's Dream
Puck
The University of Texas at Austin
Macbeth
Malcolm
Austin Shakespeare
The Shadow Box
Mark
The University of Texas at Austin
Elephant's Graveyard
Tour Manager
The University of Texas at Austin
Don Juan in Hell (Stage Reading)
Hector Malone Jr.
The University of Texas at Austin
Boys Next Door
Lucien P. Smith
Whitmore Lindley Theatre
Lobby Hero
William
Ensemble Theatre of Santa Barbara
Crossing America
Dipper
Kirk Douglas Theatre
Jitney
Youngblood
Human Race Theatre Company
Lobby Hero
William
Contemporary American Theatre Company
Dunbar Musical
Paul Laurence Dunbar
Time Flies Productions
Our Country's Good
Multiple Roles
Wright State University
The Laramie Project
Mutiple Roles
Wright State University
Of Mice and Men
Crooks
Wright State University
Showboat
Charlie
Wright State University
Other
Go Go Gadget Gospel (Music Video)
Principal
David Kang Casting
Lil Mo -
Principal
David Palmer, Director
AMEX Gold 2009 (Print)
Businessman
American Express Gold Card
Advanced Micro Devices [AMD] (Print)
Costumer
Tomas Pantin, Inc.
AMEX Gold 2006 (Print)
Businessman
American Express Gold Card
Cal State Fullerton Law School (Print)
Student
Cal State Fullerton Dept. of Marketing
Wendy's (Print)
Employee
George C. Anderson Photography
Novartis (Print)
Businessman
Grayce Elam, Spotlight Health
Lifesize 2000 Demo (Industrial)
Product Host
Lifesize Communications, TX
Dell, Inc. (Industrial)
Host
Rock Hopper Creative
C.A.R.S. Sierra Chevrolet (Infomercial)
Principle
Sierra Chevrolet Miamisburg, OH
F.A.C.T.S. (Industrial)
Special Needs Patient
PA Transit Authority
FedEx (Industrial)
Contractor
Ryno Productions
PNC Bank: Free Checking (Industrial)
CSR Loan Agent
PNC Bank Inc.
VP Corporate Video (Industrial)
West Coast Nerd
Panta Rhei Media
University Physician's Medical Center (Industrial)
Physical Therapist
Panta Rhei Media
Sinclair College Orientation Video (Industrial)
Principal Narrator
Sinclair College Production Dept.
Road Runner High-Speed On-Line (Industrial)
Road Runner
Time Warner Cable
Voice Over
Dodge Country
Principle (Radio)
Dodge Country - Killeen, TX
CHC Video
Principal
Jeff Jones, Texas Assn. of Community Health Centers, Inc.
KontactIntelligence
Principle
Jeff Jones, Texas Assn. of Community Health Centers, Inc.
Classroom Textbooks
Principal
Holt, Reinhart, Winston
The Apocalypse
Principal (Narrator)
Production Productions
Actor Bio
A native of Cleveland, OH, Shaun has acted professionally since the age of five. He has a Bachelors of Fine Arts in Acting from Wright State University in Dayton, OH and a Masters in Fine Arts in Acting from the University of Texas at Austin. He has been seen in both regional and national commercials.

Skills and Training:
Special Skills
Basketball Player, Improv, Juggler, Photographer, Physical Fitness Expert, Stage Combat, Track & Field Athlete
Languages
English - Conversational , Southern Accent, Jamaican Accent, Irish Accent, British Accent
Other Skills
STAND-IN EXPERIENCE, TELEPROMPTER, EAR PROMPTER, CHARACTER VOICES
Professional Training/Education
BFA Acing - Theatre/Film/Commerical - Wright State University
MFA Acting -Theatre/Film/Commerical - University of Texas at Austin