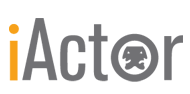 Close Window

Help

Print

Preview Principal Resume
Shalon Delgado
SAG-AFTRA
Business Contact Number
240-6406516
Video Clips:
Physical Characteristics:
Gender: Female
Height: 5' 4"
Weight: 160 lbs.
Hair: Blonde
Eyes: Brown
Dress Size: 12
Pant Size: 12
Bust/Chest: 38"
Cup Size: C
Waist: 34"
Hips: 42"
Body Type(s): Athletic, Average, Voluptuous
Portrayable Age: 25 years - 35 years
Portrayable Ethnicities: African American, Dominican, Iranian, Israeli, Latino/Hispanic, Lithuanian, Middle Eastern, Native American Indian, Other Ethnicity, Puerto Rican, Spanish
Disability Information:
Experience:
Film
You're F@#kn Dead
Dee
A Jay Spence Film
Shadows of a Stranger
Naomi
Robinson Bros.
Voicemail
Vanessa/Olivia
Robinson Bros.
Dead Money
Porsha
Sunjada Productions
Sweet Dreams
Dr. Pleasence
7/8 PROductions
Trifecta
Agent Shalon
Visionist Studios
China White
Crystal
Robinson Bros. Productions
End of Occupation
Angry Girlfriend
Three wish Alley
Dissident Display
Storm
Dissident Display Productions
He's Mine
Shelly
Flip Side TV productions
Keep it Gangsta II
Baby
Weeze Productions
Preparations for a Murder
Victoria
Robinson Bros. Productions
Mile High City
Claire
New Wave Productions
Television
C.E.O. The Web Series
Kelly
TeMoney World Productions
DTE
Angela Jaimeson
Cradle Rock enterprise
DCMM Live
Shalon Delgado
DCMM Productions
Diedra's Place
Maria
JeJ Productions
Voice Over
So Good to U
Shalon Delgado
Mad Flavor TV
DCMM Live
Shalon Delgado, Narration
DCMM Productions
Urban Soul Nation Internet Radio
Maria from Diedra's Place
JeJ Productions
Other
Tabi Bonney "Favorite Song" Music Video
Walking Model
Moy's Production
Will Star & Brother Maniac Music Video
Lead Model
Lefty
Rated R Music Video
Model Trio
D n D Entertainment
Jay Scott Project Music Video
Lead Model
Alan Tae
Bizzle Boy "Chincilla" Music Video
Lead Model
Bizzle boy Productions
The Co-op "Naked" Music Video
Model
g.light Films
Triple Team Ent. "Everything" Music Video
Lead Model
Bob Smoke TV
Luegar "Weekend Girl" Music Video
Model
Antar Hanif
Encore Music Video
Lead Model
Wale Music Video
Model
Chris Robinson
Sabio Mero "Mirala" Music Video
Lead Model
Mero Vision
The Co-op "Ddot, Cdot" Music Video
Lead Model
g.light Films
The Co-op "Girl" Music Video
Lead Model
g.light Films
Darlette Gayle's
Shalon Delgado, News Reporter
Mad Flavor TV
How to become a beautiful Super Model
Shalon Delgado, Trainer
Expert Village
Commercial
ESPN Promo
Water Girl
ESPN
AARP
Mother of Family
GMMB
Hennessey
Lead Model at Party
Moy's Production
Credits
Actor Bio
On July, 11th, 1974 from N.E. Portland, Oregon emerged Shalon! With a blended ethnicity of Lithuanian, African American and Indian, Shalon's beauty reflects both inside and out.

Raised in a loving and supportive environment, Shalon benefited from both her parents. With her father as a director of urban housing and development, and former police officer and her mother a professional Choreographer in dance and the arts, and former Model and Theatre actress creates a talented individual in Shalon.

At the age of 6, Shalon moved to a small town in Washington State where her family built a horse ranch. The development of the family's horse ranch drove Shalon to master horsemanship! Shalon grew very competitive on a national level. Skillful in many different fields of western horsemanship, Shalon began to teach others her many skills. Shalon was rewarded by watching her students grow very successful in their careers!

Shalon was trained by her mother in ballet, tap, jazz, and modern hip hop. Shalon's mother also gave her lessons in etiquette and modeling. Shalon's childhood consisted of participating in dance recitals, plays and fashion shows! In high school, Shalon took classes in drama. During her junior year in high school, Shalon moved back to Portland. In Oregon, Shalon enrolled in Barbazon, in San Diego it was John Casablanca's and in Maryland John Robert Power's which are modeling schools.

Shalon joined the navy and was stationed in San Diego, California. It was in California where she completed her tour and continued her modeling and acting careers. Shalon traveled back and forth to Los Angeles to appear in movies, commercials, and to work with local fashion shows and model shoots.

Years later, Shalon moved to the east coast to Maryland. While in Maryland, Shalon came to the realization that she needed to rebuild her career. During this construction, Shalon mapped out her new direction and took off like a bullet!

Shalon has 4 children. Shalon has been featured in many films and appeared in numerous magazines. Shalon is internationally recognized in books, and in print ads! She has also been in music videos. Shalon currently is working on her music career as well as acting.

Shalon is an amazing well rounded model, actress, mother, and CEO who loves and is committed to what she does! All these attributes creates a very successful woman in Shalon!

Skills and Training:
Special Skills
Animal Handler, Baseball Player, Billiard Player, Bowler, Golfer, Horseback Rider, Marksman (Rifles & Pistols), Model, Roller Blader, Skier-Water, Volleyball Player, Yoga