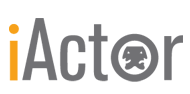 Close Window

Help

Print

Preview Principal Resume
PJ Edwards
SAG-AFTRA
Productions Plus - The Talent Shop
248-644-5566
Video Clips:
Physical Characteristics:
Gender: Male
Height: 5' 6"
Weight: 140 lbs.
Hair: Black
Eyes: Brown
Body Type(s): Average
Portrayable Age: 24 years - 30 years
Portrayable Ethnicities: African American, Jamaican
Disability Information:
Experience:
Television
The Wannabes Starring Savvy!
Recurring
Savvy Productions/Dir. Alfonso Ribeiro
Film
You Want Candy?
Lead
MPI/Dir. Kenton Taylor
8 Hours
Supporting
Twenty After Productions
Modern Family
Supporting
MPI/Dir. Manju Chikkanna
The Road
Supporting
MPI/Dir. Manju Chikkanna
420
Principal
Slikwitt Productions
Other
The Power Inside
Principal Performer
Dir Speck and Gordon
The Beauty Inside
Principal Performer
Dir. Drake Doremus
The Inside Experience
Principal Performer
Dir. D.J. Caruso
Julzie The Pet Detective
Supporting
Tweetable Productions
HAND TV
Series Regular
1Rootproductions.com
Stage
Bachelor Holiday
Ford
UM Flint Theater Dept.
Boy's Voice
To Kill A Mockingbird
Pontiac Theater IV
1776
Leather Apron
Pontiac Theater IV
Laughingstock
Craig
UM Flint Theater Dept.
The Audition
Phil
Michigan Actors Studio
Skills and Training:
Special Skills
Hockey Player, Ice Skater, Improv
Professional Training/Education
Acting II - Michigan Actors Studio
Winter Workshop - The Actor's Loft
Various Classes - UM-Flint Theater Dept.