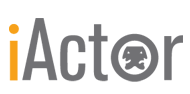 Close Window

Help

Print

Preview Principal Resume
Marilyn Monrovia
SAG-AFTRA
Physical Characteristics:
Gender: Female
Height: 5' 4"
Weight: 195 lbs.
Hair: Strawberry Blonde
Eyes: Blue
Dress Size: 12
Pant Size: 14
Bust/Chest: 40"
Cup Size: E or DD
Waist: 37"
Hips: 38"
Body Type(s): Athletic, Average, Large, Voluptuous
Portrayable Age: 49 years - 56 years
Portrayable Ethnicities: Australian, British, Caucasian/White, Dutch, European, German, Irish, Polish, Scottish
Experience:
Music Video (mini film)
Wrabel "The Village"
Mom
PURITAN
Universal Studios Tram Ride
Singer
Planet C
Film
The Ningyo
Featured
Miguel Ortega
Gone Are The Days
Principal
Mark Landre Gould
Traded
Featured
Timothy Woodward Jr.
The Jig Is Up
Principal
Jake Magee
Bordello
Principal
Max Solokoff
Saving Mr. Banks
Featured
John Lee Hancock
Bad Teacher
Featured
Jake Kasdan
Night Club
Supporting
Sam Borowski
Valentine's Day
Featured
Marshall/New Line Prod., Inc.
Race to Witch Mountain
Featured
Andy Fickman
Extract
Supporting
Mike Judge
Book of Ancient
Principal
USC Tadios Odissu
Violet and Rose
Supporting
CSULATina Salmassi
Commercial
"List available upon request"
Idiom Worldwide
1.888.8070
Stage
A Christmas Carol
Kid Wrangler
Richard Seymour
Bye, Bye, Birdie
Childrens Coach
Richard Seymour
Spoon River Anthology
Singer 1, Mrs. Williams
Whitney Rydbeck
Young Frankenstein
Ensemble
Whitney Rydbeck
Joseph and the Technocolor Dream Coat
Spotlight #4
Citrus College Drama Dept.
Television
Nathan For You
Principal
Abso Express, Inc.
Make It Or Break It
Stand-in
Michael Schultz
Parenthood
Stand-in
Tomas Schlamme
Over 800 Productions
Featured
Central Casting
Credits
Skills and Training:
Special Skills
Airplane Pilot (Licensed), Animal Handler, Baseball Player, Billiard Player, Bodybuilder, Bowler, Comedian (Stand-Up), Golfer, Horseback Rider, Ice Skater, Juggler, Marksman (Rifles & Pistols), Masseuse/Masseur, Motorcyclist, Photographer, Race Car Driver, Rodeo Performer, Roller Blader, Skier-Snow, Skier-Water, Soccer Player, Stunt Driving, Tennis Player, Track & Field Athlete, Volleyball Player, Wrestler
Other Skills
Comedy Character Impersonator
Professional Training/Education
Pasadena City College, Dance -Theater -Mime
MtSAC, Walnut, California AS Commercial Flight
Joseph Pearlman Academy-coaching Santa Monica
Citrus Community College Glendora AS Commercial Art
Ted Brunetti Productions Hollywood California
MiMoDa Jazzo Dance Studio Los Angeles, CA
Advanced Commercial Acting Class at Digital Dogs Los Angeles, CA
The Compelling Voice Hollywood, California
Beyond Standup Burbank, California
SAG Conservatory, Foundation and CAP Program in Los Angeles,
The Nerdist School