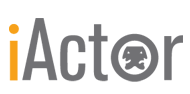 Close Window

Help

Print

Preview Principal Resume
Lauren Klemp
SAG-AFTRA
Business Contact Number
973-714-7410
Physical Characteristics:
Gender: Female
Height: 5' 5"
Weight: 140 lbs.
Hair: Brown
Eyes: Brown
Dress Size: 8
Pant Size: 8
Bust/Chest: 34"
Cup Size: B
Waist: 28"
Hips: 40"
Body Type(s): Voluptuous
Portrayable Age: 23 years - 30 years
Portrayable Ethnicities: Armenian, British, Caucasian/White, European, German, Greek, Irish, Italian, Latino/Hispanic, Spanish
Disability Information:
Experience:
Stage
The Dunes
Vanessa
The Gallery Players
Sadistic Terrific
Wife
Magnet Theatre
Wincing at the Light
Violet
Beckmann Theatre
Fantasy Restaurant
Tammy
Love Creek Productions
Moscow Art Theatre Showcase
Ensemble Member
NYU/Stonstreet Theatre
Happy Hour
Plunger
45th Street Theatre
Best Party Ever
College Girl
Richmond Shepard Theatre
Film
Indigo
Supporting
La Mancha Films
Underground Lizard People
Lead
Traplight Media
Un Froid Glacial
Lead
Brooklyn Film Race
Our Pack
Lead
Lights Out Films
Eye Contact
Lead
Lights Out Films
Soul Hunters
Supporting
Digital Film Academy
Sealed
Supporting
Miss Lily Productions
Last Days of Simon
Lead
Look-C Productions
Four Letters
Lead
New York Film Academy
Online
What Exit?
Supporting
Wisdom Girl Flms
Dusk
Lead
Mark Abramowitz Productions
"What We Are" Music Video
Supporting
Electric Shadow Puppets
Shacked Up
Supporting
In Search Of Productions
Television
Celebrity Ghost Stories
Supporting
Biography Chanel
Credits
Actor Bio
I am a Meisner trained actress in the greater New York area, working in tv, film, and stage. I have a Theatre degree from Fordham University, recently finished studying at the Maggie Flanigan Studio, and I am now working on my improv chops at UCB. Currently, I am looking to do all kinds of work, especially commercials and voice over. I am fun, funny, outgoing, adventurous, and open-minded! I look forward to a long future in this career!

Skills and Training:
Professional Training/Education
Upright Citizens Brigade-Improvisation
Maggie Flanigan Studio-Meisner Technique
Fordham University-Theatre Minor
Sande Shurin Acting Studios-Transformational Acting
HB Studio-Advanced Scene Study
North Carolina School of the Arts-Summer Intensive
Towson University-Theatre Performance