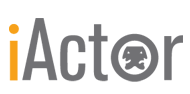 Close Window

Help

Print

Preview Principal Resume
Krisztina Koltai
SAG-AFTRA
Business Contact Number
323-896-7667
Sound Clips:
Physical Characteristics:
Gender: Female
Height: 5' 5"
Weight: 125 lbs.
Hair: Blonde
Eyes: Light Blue
Dress Size: 7
Pant Size: 10
Bust/Chest: 34"
Cup Size: C
Waist: 28"
Hips: 38"
Body Type(s): Athletic, Average, Slim
Portrayable Age: 35 years - 40 years
Portrayable Ethnicities: Caucasian/White
Disability Information:
Experience:
Film
Meat Cute
lead
Danger Cracking Productions
Always Down
lead
Danger Cracking Productions
Sex Tape (with Cameron Diaz)
supporting
Columbia Pictures
Threshold
lead
48Hour Film Project 2013 (finalist)
Breathe Deeply
lead
Jenna Kirshon
Bradley No Friends
supporting
Will Phelps
Spite Club
lead
48Hour Film Project 2012
Lancaster
supporting
Tim Gray/Xenoglossy Productions
There Are No Angels In THis Town
supporting
48Hour Film Project 2011 (finalist)
Stay Still
supporting
David Kelly
The Cure
supporting
Anthony Onah
The Prayed For
supporting
David Brame
Visitors
supporting
Kurando Mitsutake
Sugar on the Floor
lead
Hannah Henry
Television
The King of Queens
featured
Hanley Productions
Stage
Barefoot In The Park
Corie
Stan Mazin-Group Rep Theatre Co.
The City
Tess
Stan Mazin- Group Rep Theatre Co.
Painting Churches
Mags
kappy Kilburn-Group Rep Theatre Co.
I Am Yours
Dee
The Ivy Substation
Eye Of THe Gull
Annie
Anthony DiPietro
Credits
Actor Bio
Born and raised in the Bay Area, Krisztina Koltai started out as your typical ocean-loving Northern Californian. She was planning on beoming a marine biologist, but when her alter ego kept picking theater electives over science classes, the jig was up. At twenty-one, she packed up her '83 Honda civic and moved her life to L.A. She enrolled in the American Academy of Dramatic Arts/West, got her degree, and decided to stay put in the city of angels. She made her Los Angeles stage debut at the historic Ivy Substation in Culver City as Dee in "I Am Yours", and continued her "theatrics" at the Group Repertory Theater Company, where she played such roles as Corie in Neil Simon's hilarious "Barefoot in the Park", among others. You can see Krisztina playing "Marta" the Hungarian nanny, opposite Cameron Diaz and Jason Segel, in the Columbia Pictures comedy, "Sex Tape". You an also see her in such independents as "The Prayed For", "Sugar on the Floor", "Stay Still", and "Threshold" which earned a "finalist distinction in The 48 Hour Film Project . With her first language being Hungarian, Krisztina hopes to, someday, work in Hungary and become involved in the newly flourishing, Eastern European cinema culture. She is inspired by the women in her family, primarily by her sister, Barbara, and her mother, Judit.

Skills and Training:
Special Skills
Diver (Springboard), Figure Skater, Roller Blader, Skier-Snow, Yoga
Languages
Hungarian (or Magyar) - Fluent , Hungarian, Russian, New York, British
Professional Training/Education
The Groundlings
The Group Repertory Theatre Company (member 2009-2011)
American Academy of Dramatic Arts, West (graduate)
coaching at Sound Advice, with Kate McClanaghan
Daphne Kirby Workshop
Jason Alexander Master Class
Jeannie Berlin Workshop
Gardner Stages Scene Study with Carole Gutierrez