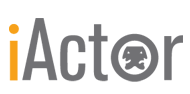 Close Window

Help

Print

Preview Voice Over Resume
Jack C Huang
SAG-AFTRA
Business Contact Number
626-674-5168 x(Rep)
Physical Characteristics:
Gender: Male
Height: 5' 7"
Weight: 140 lbs.
Hair: Black
Eyes: Brown
Waist: 31"
Body Type(s): Average
Portrayable Ethnicities: Asian/Pacific Islander, Chinese, Taiwanese (Taiwan)
Disability Information:
Experience:
Voice Over
Black Panther
ADR Artist (MAndarin)
Dir. Ryan Coogler
Soldado
ADR Artist (Mandarin)
Dir. Stefano Sollima
Duck Duck Goose
Voice of Chef
Dir. Christopher Jenkins
Toyota CHR
ADR Artist (Mandarin)
Dir. Frank Mele
Chun Li
Voice of Gen
Dir. Jason Yonnick
Pacific Rim
ADR Artist (Mandarin)
Dir. Guillermo del Toro
Safe
ADR Artist (Mandarin)
Dir. Boaz Yakin
Mummy 3, The Movie
ADR Artist (Mandarin)
Dir. Rob Cohen
Mummy 3, The Video Game
Mandarin
Vivendi Games
You Are In The Movie
Mandarin
XBOX (Ants Farm)
Choya Umeshu, Taiwan (2 spots)
Mandarin
Group Echo, Japan
Diaper Agents
Mandarin
Direct TV
How To Use Dianetics
Taiwanese
Golden Era Prods.
Southwestern Bell International
Mandarin
Pancom International
Anti-drug PSA
Mandarin
Anti-drug.com
Washington Mutual
Mandarin
Imada Wong
Riddle of the Desert Mummies
English
Discovery/Terra Nova TV
Credits
Actor Bio
UCI & CAL STATE LA alumni; majored in music (violin) and film scoring.

Skills and Training:
Languages
Min (China) - Native , AKA: Taiwanese Mandarin - Native , Taiwan Mandarin English - Fluent , "Pasadena"
Professional Training/Education
Master of Arts (Commercial Music) -- Cal State Los Angeles
Film Scoring -- UCLA (Ext)
B.M. (Violin) -- U.C. Irvine