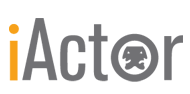 Close Window

Help

Print

Preview Principal Resume
Diao Undre
SAG-AFTRA, AEA
Business Contact Number
909-740-9540
Physical Characteristics:
Gender: Male
Height: 6' 0"
Weight: 195 lbs.
Hair: Black
Eyes: Brown
Body Type(s): Athletic, Muscular
Portrayable Age: 30 years - 40 years
Portrayable Ethnicities: African, African American, British, Dominican, Haitian, Jamaican
Disability Information:
Experience:
Film
Urban Ninjas
Starring
Feature film, Vince Bowman
Cybornetics
Starring
Feature film, Dwayne Buckle
The Trick Room
Starring
Short film, Rodney Rosene
Jerry Reimagined
Starring
Short film, Jaime Walker
The Awkward Ginger
Co Star
Short film, Shu Tineda
Detective and The Journalist: A Hip Hop Musical
Starring
Short film, Chrisopher West
The Reductionists
Starring
Short film, Diego Medina
The Diploma
Starring
Short film, John M. Reefer
The Elysian
Co Star
Short film, Robert Palmer
A Family Torn
Co Star
Short film, Harry West III
False Impulse
Co Star
Short Film, Jae Michaels
Bebe
Supporting
Short Film, Ryan Zaragoza
Where did you go
Supporting
Short film, Princess Usanga
Stage
Brother's McMullen
Barry
Peter Matalliano, NYCDA
Founding Fathers
Cicero, Mason, Patterson
William Tucker, New York Historical Society
33 Variations
Mike
Melinda O'Brien, Fort Hill Players
Television
Harlem B-Ball Classic
Host
Public Access
Credits
Actor Bio
In a paragraph: Diao is fresh. Coming from a perspective based on natural ability completed with training by the best in the business, Diao brings to life the smallest detailsof characters we have grown to love and some that we need to get to know. Maybe its the mix of urban higher education with multi-racial influences that give Diao his swagger. Maybe its his athleticism and involvement in some of today's most pressing issues. Needless to say, with Diao you are getting the ABC's - Accountability, brotherly love, and captivation. Dynamics is a given. When considering a biography, one usually tries to reach back to timeline thelife-shaping experiences and milestones that wouldimpress the reader. For Diao, to sum it all up - Life is what you make it. To be strong, make strong choices.

Skills and Training:
Languages
Spanish - Conversational , British Accent, Jamaican Accent, New York Accent, Southern Accent, West Indian Accent
Other Skills
Motorcycle - Street bike, Fraternity Stepping, Handball, Rugby Player
Professional Training/Education
NY Conservatory for Dramatic Arts
Upright Citizens Brigade, core improv
Shakespeare movement and technique
The Acting Center LA
Vocal Technique: Broadway Training Center