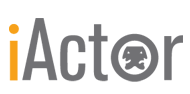 Close Window

Help

Print

Preview Principal Resume
Delaney Williams
SAG-AFTRA, AEA
Business Contact Number
240-381-2598
Physical Characteristics:
Gender: Male
Height: 6' 0"
Hair: Brown
Eyes: Blue
Body Type(s): Voluptuous
Portrayable Age: 45 years - 59 years
Disability Information:
Experience:
Television
NETFLIX' THE PUNISHER
O'Connor
NETFLIX/ABC Studios
NETFLIX' GODLESS
Uncle Dunchee
NETFLIX/Parlor Games LLC
NBC's LAW & ORDER:SVU (recurring)
John Buchanan
NBC/Dick Wolf Prods-Tom DiCillo, et. al.
HBO's THE WIRE (recurring)
Sgt. Jay Landsman
HBO/Blown Deadline-Clark Johnson, et.al.
CBS' BLUE BLOODS
Dennis Egan
CBS/Eye Productions
HBO's VEEP
Joe Barker
HBO/Second Lady-Becky Martin
CBS' COLD CASE
Fred Calvin
CBS/Warner Brothers-Karen Gaviola
NBC's LAW & ORDER:Criminal Intent
Ernie Dominguez
NBC/Dick Wolf Prods-Frank Prinzi
NBC's THE WEST WING
Reporter
NBC/John Wells Prods-Lesli Glatter/Chris Misiano
HBO's THE CORNER (recurring)
Scale
HBO/SimonColesberry-Charles Dutton
NBC's HOMICIDE
Joey Grimaldi
NBC/Baltimore Pictures-Nick Gomez
CBS' THE DISTRICT
Capt. Franklin Mills
CBS/DiNovi/Universal-Jim Charleston
WB's YOUNG AMERICANS
Groundskeeper
WB/MandalayColumbia-James Whitmore Jr.
Film
BENEATH THE HARVEST SKY
James
SUNNYSIDEUP-Pullapilly/Gaudet
HBO's YOU DON'T KNOW JACK
Detective
HBO/Levinson-Fontana
LADDER 49
Fireman Bill
DISNEY/Casey Silver-Jay Russell
HEAD OF STATE
Teamster
DREAMWORKS-Chris Rock
THE REPLACEMENTS
Todd
WARNER BROS-Howard Deutch
RED
Gunshop Manager
SUNDANCE/BillyGoatPictures-Trygve Diesen
CECIL B. DEMENTED
Teamster
ARTISAN/STUDIO CANAL-John Waters
PECKER
Pit Beef
NEWLINE CINEMA-John Waters
CONTACT
Believer #1
WARNER BROS-Robert Zemeckis
Credits
Actor Bio
DELANEY WILLIAMS credits include all five seasons as Sgt. Jay Landsman on HBO's THE WIRE and the currently recurring character of Def.Atty. John Buchanan on NBC's LAW&ORDER:SVU.

He has appeared most recently as Joe Walker in this past season's episode 'Shutdown' on HBO's VEEP.

His next project, the feature film BENEATH THE HARVEST SKY premieres at the Toronto International Film Festival on September 8th, 2013.

IMDb page can be found at: http://www.imdb.me/delaney.williams

Generally available to turn around a self-tape video file of sides within 24-48 hours.

Direct Contact Info:
DelaneyWilliams@gmail.com
www.DelaneyWilliams.com