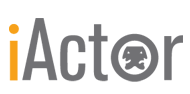 Close Window

Help

Print

Preview Principal Resume
David Bromley
SAG-AFTRA
Business Contact Number
804-304-4825
Physical Characteristics:
Gender: Male
Height: 5' 11"
Weight: 150 lbs.
Hair: Brown
Eyes: Brown
Body Type(s): Athletic, Slim
Portrayable Age: 45 years - 55 years
Portrayable Ethnicities: Australian, British, Caucasian/White, Irish, Italian, Lebanese
Experience:
Television
Mercy Street, eps. 5,6
Thug
Mansion House / Jeremy Webb, dir.
Turn, Mr. Culpepper
Drunken Spectator
Stalwart Prods./ Eagle Egilsson, dir.
Killing Kennedy, TV Movie
Dallas Reporter
1122 Pictures / Ruben Flores Rios II, asst. dir.
House of Cards, Chapter 13
Pollster
KTK Prods./ Brian Kenyon, 2nd AD
VEEP, Detroit
Businessman
SIC Prods./ Jennie O'Keefe, asst. dir.
Body Politic, TV Movie
Senate Staffer
C.B.S Paramount / Scott Winant, dir.
Film
Imperium
Rich (KKK)
TDSD LLC / Daniel Ragussis, dir.
Locked Out
Ray Beals
Red Well / Jochen Kunstler, dir.
Ithica
Regular Bar Patron
Yes To All Things / Meg Ryan, dir.
Field of Lost Shoes
Infantry Officer
FOLS Prods. / Scott Carter, asst. dir.
Commercial
Prudential, "The Race"
Runner
Reset / Droga5
Blood Lake Haunted Attraction
Ghoul
Quick Pulse Productions
Virginia Lottery
Basketball Fan
Spang TV
Venture Richmond
Restaurant Patron
NBC TV 12
Stage
Gone with the Play
Doug
Chamberlayne Actor's Theatre / Stephen Ryan, dir.
The Lonely Smoker
The Smoker
Richmond Playwrights Forum, Janet Chenoweth, dir.
Give Me Liberty, or Give Me Death!
Thomas Nelson
Historic St. John's Church Foundation
Conversation With A Gun
The Gunfighter
Smithfield Little Theatre
Believe
Morty Goldweiss
Virginia Screenwriters Forum, Gottwald Playhouse
Fibber McGee/Jack Benny
The Great Gildersleeve
On The Air Radio Players
The Louis Slotin Sonata
Harry Daghlian
Carpenter Science Theatre & Va.Commonwealth University, Larry Gard, dir.
Copenhagen
Niels Bohr
Sycamore Rouge, Thomas Gordon, dir.
The Music Man
Charlie Cowell
Henrico Theatre Co., Joe Pabst, dir.
You Can't Take It With You
Paul Sycamore
Fort Lee Theatre Co., Amy Berlin, dir.
The Spanish Tragedy
The Duke of Castile
Henley Street Theater, John Michael MacDonald, dir.
The Night Thoreau Spent in Jail
Sam Staples
Henley Street Theater, Alex Previtera, dir.
Credits
Skills and Training:
Special Skills
Basketball Player, Bicyclist (Racing), Diver (Springboard), Painting, Photographer, Speed Talker, Swimmer
Professional Training/Education
Cheryl Felicia Rhoads; Janet Rodgers; Liz Marks; Billy Caldwell; Paul Weber; Tom Logan