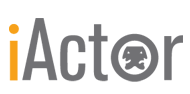 Close Window

Help

Print

Preview Principal Resume
Chloe Elaine Scharf
SAG-AFTRA, AEA
Business Contact Number
646-334-5415
Video Clips:
Physical Characteristics:
Gender: Female
Height: 4' 2"
Weight: 65 lbs.
Hair: Blonde
Eyes: Hazel
Dress Size: 8
Pant Size: 8
Body Type(s): Average, Petite
Portrayable Age: 7 years - 10 years
Portrayable Ethnicities: Caucasian/White
Disability Information:
Experience:
Film
God's favor
Sarah-Lead
Renaissance Eye Productions
Folded Hope
Amber
Jenna Lueng
Quality Time
Mira-Lead
Secret LIfe of Walter Mitty
Daughter
21st Century Fox
Extremely Loud and Incredibly Close
Business Woman's Daughter-Principal
Warner Brothers
Nora-Best Actor Award
Nora-Lead
Renaissance Eye Productions
Ups and Downs
Student
Yolanda Perez
Lucky Dog
daughter
Paul Giamotti/Paul Rudd
Zombie Bohemia
Girl to see Santa
Two Man Island Productions
Visions
Young Amy/Co-Star
Josef Luciano/JL Films
The Silver Man
Lily
Mayfair Pictures
Snowball
Little Girl
Little Lamb productions/Mary Gillen/Ed Blythe
Songs of Innocence and Experience
Actress/Singer/Dancer
Ben Judd
Lost and Found
School girl
Vladimir de Fontenay
Happy Birthday
Birthday Girl-Lead
Julia Mills
Dessert for Animals
Young Wednesday
Victoria Vaugn
The Chase
Little Girl-Lead
Savannah Winchester
Dis-orientation Break Time
Wendy Co-Star
Teresa Loera
Teacher
Student
Juila Hebner
Commercial
Cake Boss Commercial
daughter
no conflict
HESS Christmas Commercial
Elf
no conflict
Olive Garden
8 year old girl
no conflict
American Express
8 year old blonde girl
no conflict
Christmas Macy's with Carlos Santanna
8 year old girl
no conflict
Christmas Macy's with Taylor Swift
Only Girl
no conflict
AstraZenica Crestor
8 year old Girl
no conflict
Back to School Segment
Girl
Nextpert News
PSA Missing Children
Child
Urban Films
Everday is an Easy "A" Book Trailer
Nerd
The Great American Notebook
Television
Smash
Theater Student
NBC
30 Rock
Girl to see Santa
NBC/Ken Whittingham
Louie FX
Daughter
FX Cable
Boardwalk Empire Season 3
Eli's Neighbor
Terence Winter/HBO
Boardwalk Empire Season 2
Irish Girl
Terence Winter/HBO
Goodwife
Student
ABC
Infiniity Tv Pilot
Hailey
Kyra Boff
Children's Music Video
Girl
Image Factory
Girlhattan
Ice Cream Girl
Tim Rosenman/Nick Gallo
Stage
Pippi Longstocking Musical Off-Broadway
Ensemble-NYC
York Theater Nyc
Annie
Molly
KOTA /Laura Luc
Beauty and the Beast
Chip
Camp Broadway
Jungle Book
Ensemble
Camp Broadway
Little Mermaid
Flounder
Acting a Part
FAME
Lambchops
Acting a Part
Hyperfable
Child Singer
Allie Tsypin
Credits
Actor Bio
Chloe Elaine Scharf was born in Manhattan. She has always loved to perform from the time she was four. In June 2012, Chloe won her first award as Best New Actor at the 2012 Manhattan Film Festival for her leading role in the film 'Nora'. At the age of eight she had her first Principal role in the feature film 'Extremely Loud and Incredibly Close'. Chloe has recently performed in her first Off-Broadway show 'Pippi Longstocking', directed by Laura Luc at the York Theater in NYC.

Skills and Training:
Special Skills
Horseback Rider, Kick Boxer, Martial Arts Specialist, Skier-Snow, Soccer Player, Swimmer
Other Skills
1st degree Brown Belt in Karate/Weapons Training/Tap/Ballet/Jazz
Professional Training/Education
Bob Marks Vocal Coach
Actors Technique Acting School
Amy Gossels On Camera Commercial Class
Camp Broadway New York, New York
Broadway Bounds Danny Arnold/Sandy Taylor /DANJ
Acting -a -Part Erica Lupo