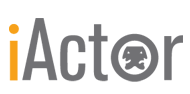 Close Window

Help

Print

Preview Principal Resume
Caitlin Carleton
SAG-AFTRA
Business Contact Number
440-465-8878
Physical Characteristics:
Gender: Female
Height: 5' 10"
Weight: 130 lbs.
Hair: Red
Eyes: Green
Dress Size: 5
Pant Size: 6
Bust/Chest: 34"
Cup Size: D
Waist: 26"
Hips: 36"
Body Type(s): Slim
Portrayable Age: 20 years - 30 years
Portrayable Ethnicities: Dutch, Irish, Scottish
Disability Information:
Experience:
Television
This WebSeries
Starring
Web Series/Caitlin Carleton
Rat-Man: The Series
Recurring Guest Star
Web Series/Matthew Schaffer
Red Light Diaries
Starring
Web Series/Katarina Waters
Just Boobs Sketch
Co-Star
Web Series/Kate McDaniel
World's Funniest Moments
Guest Lead
MyNetwork/Heather Biggins
Fred and The Chosen Ones
Co-Star
PILOT/ Anna Ommanney
Film
Warm Fall Day
Starring
Dir: Jason Lee
LA Women
Starring
Dir: Fadi Aldawalibi
Pimp Bobby
Starring
Dir: RJ Parsons
Bottled Up
Starring
Dir: Roger Cortez
Regal Reverie
Starring
Dir: Sarah Kelly
Connect Four
Starring
Dir: Valerie Chu
The Other Guy
Starring
Dir: Nathan Kiley
Asphalt Angels
Lead
Dir: Chris Krueger
Closing Doors
Supporting
Dir: Elizabeth Rial
Stage
(Extremely Partial List)
(Extremely Partial List)
(Extremely Partial List)
A Midsummer Nights Dream
Helena
Speakeasy Theater
Much Ado About Nothing
Dogberry
Speakeasy Theater
Forced Conviction
Sue
Hollywood Fringe
Tartine
Gelle
Zombie Joe's
Astroglyde
Tracey
Zombie Joe's
Whore's Bath
Intruder
Zombie Joe's
Inside The Box
Lizzie
Hollywood Fringe
Rosemarry With Ginger
Ginger
Imago Festival
Sunset Strip
Maple
The Unknown Theater
The End Is Near
Gretchen
Splinter Retreat
Mondo Don Juan
Zoom
Splinter Retreat
Credits
Actor Bio
Caitlin Carleton was born in Cleveland, Ohio to a large Irish family. She was the tall red headed middle child. Fighting for attention from her parents and siblings she fell in love with performing at a young age putting on plays in her back yard, and making movies with her friends. After graduating high school she moved out to Los Angeles to study and work as an actor.

Skills and Training:
Other Skills
Southern & Mid-Western Dialects, Animal/Kid Lover
Professional Training/Education
Margie Harber Technique w/ Darryl Semira & Barbara Gannen
Amy Lyndon Technique w/ Amy Lyndon- Advanced
Doug Warhit On-Camera Cold Reading and Scene Study
The Groundlings w/ Guy Stevenson & Jeff Galante
Stella Adler Academy of Acting Graduate
American Musical and Dramatic Academy