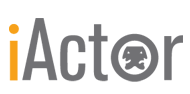 Close Window

Help

Print

Preview Principal Resume
Adam Spiegel
SAG-AFTRA
Business Contact Number
609-7316420 x7316420
Sound Clips:
Physical Characteristics:
Gender: Male
Weight: 145 lbs.
Hair: Brown
Eyes: Light Brown
Hips: 30"
Body Type(s): Average
Portrayable Age: 25 years - 35 years
Portrayable Ethnicities: Australian, British, Caucasian/White, European, German, Israeli, Italian
Disability Information:
Experience:
YouTube
Evil Barbershop Quartet Series
Tenor
Spiegel & Wolpow Partnership
Stage
Such Sweet Sorrow
Rockin' Romeo
Theater For The New City
O.Rex
Piano Player
Gia Forakis & Co.
Pinkalicious, The Musical!
Peter, Mr. Pinkerton
Vital Theatre Company
Television
Full Frontal with Samantha Bee
Barbershop Quartet Tenor, The Groovebarbers
TBS
Actor Bio
Adam Spiegel is a New York-based singer, actor, composer and pianist. His first musical, Camp Rolling Hills, is being produced this summer at New York Musical Festival, and has been adapted into a series of young adult novels published by Abrams Books. He is also the composer of Cloned!, a New York Times Critic's Pick and winner of NYMF 2014's Best of Fest Audience Prize!, and The Whole Megillah! He completed two years as a composer in the BMI Lehman Engel Musical Theatre Workshop, where he worked on a musical adaptation of Back To The Future with lyricist Dan Wolpow. Adam is also the keyboardist and lead singer of his band Brain Salt, and plays keyboards and sings for the band Hide & Seek. As an actor, he has been seen on TBS' Full Frontal With Samantha Bee, and has appeared on stage as Peter in Vital Theatre Company's Pinkalicious, The Musical! Adam is a graduate of NYU Steinhardt's program in Music Business.