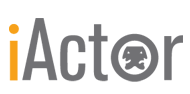 Close Window

Help

Print

Preview Principal Resume
Aaron Fiore
SAG-AFTRA
Business Contact Number
307-9966329
Video Clips:
Physical Characteristics:
Gender: Male
Height: 5' 8"
Weight: 190 lbs.
Hair: Brown
Eyes: Brown
Waist: 33"
Body Type(s): Average
Portrayable Age: 26 years - 40 years
Portrayable Ethnicities: Caucasian/White, European, Italian
Disability Information:
Experience:
Commercial
...
Available on Request
...
Film
...
Full Film Resume on Request
...
Rounding First
Tommy (Supporting) w/Michael E. Knight,Michael Bolger,Scott Lawrence
Rounding First, LLC
Courage & Stupidity
Young George Lucas (Lead)
Rancharo Productions Inc.
Just Another Romantic Wrestling Comedy
Marty (Lead) w/ WWE's Chyna
Uczkowski Productions, LLC
The Date
Kip (Lead)
AMVF Productions, LLC
Turkish Sitcom
Space Alien (Supporting)
Integ Films, LLC.
Back to Manhattan
Jersey Man in Park (Supporting)
Cinemook Film Productions
Other
Karmic 8 (Music Video)
The New Guy (Principal)
Infinity Productions
Stage
The Lunch Time Theatre
Multiple Roles
Guild Improve Troupe
Mystery Dinner Theatre
Multiple Roles
Poconos Troupe
Boys' Life
Phil
Keystone Theatre
The Sisters Rosensweig
Tom
Scranton Players
Egad! What a Cad!
Augustus
Stage works
Youre a Good Man, Charlie Brown
Schroeder
Dinner Playhouse
Off To the Races
Randy
7AM Productions
Death of a Salesman
Happy
Keystone Theatre
Television
Forensic Files "Stick Em Up"
Joe Agofsky (Lead)
Court TV
Combat Jump
Trooper Carlton (Supporting)
History Channel
The FBI Files (Episode # 1663)
FBI Agent # 1(Supporting)
Discovery Channel
The New Detectives (Episode # 1592)
Mark Bosom (Lead)
Discovery Channel
Life-N-General- The Series
J.M. Morehead III (Lead)
Kearns Ent./AMVF Prod.
Maury "Medical Miracles"
Highway Worker (Principal)
Universal Television
Voice Over
Credits
Actor Bio
Aaron has dedicated countless hours studying his craft, solidifying his abilities & learning from industry professionals. Aaron's focus & talent have landed him lead & supporting roles in films such as The Pink House (2002) with Zack Ward (A Christmas Story,Titus), Rounding First(2004) with Michael E. Knight (All My Children) John Michael Bolger (Third Watch) & Scott Lawence (JAG), Just Another Wrestling Romance Comedy(2005) with April Hunter(WWE,Playboy), Chyna (WWE) & Renoly Santiago (Dangerous Minds, Conair), Back to Manhattan & is the lead of George Lucas in Courage & Stupidity with Todd Wall (Law&Order) & Bill Allison (Casino) just to name a few. Aaron's television career includes principal and lead roles on the Discovery Channel programs The New Detectives and FBI Files, Universal Television's Maury, the History Channel's first ever movie of the week Combat Jump and the Court TV series Forensic Files. Other major credits include Youth of a Nation, Townies, Misdirected, Steam Cloud Rising, The Date, Ladder 49, and HBO's Sorpranos to just name a few . With his ambition and unique style, Aaron Fiore is to become a major player within the Hollywood community.

Skills and Training:
Special Skills
Baseball Player, Horseback Rider, Improv, Kick Boxer, Photographer, Stage Combat, Stunt Driving, Wrestler
Other Skills
NO REGIONAL ACCENT;SAFETY & USAGE OF FIREARMS;BLUE SCREEN EXPERIENCE;PRECISION DRIVING TRAINING
Professional Training/Education
AA, Communications
Acting for the Camera
Scene Study
Improvisational Acting
Acting Technique
Commercial Technique
Voice & Diction
Voice & Speech
Military Combat Technique/Ceremony
Acting for the Theatre
Teleprompter/Ear prompter
Cue Card Acting