The Official E-Newsletter of the Houston Branch
GET A LEG UP ON
CASTING – 24/7
Dallas/Ft. Worth and Houston Branch members can now get up-to-the-minute information on Texas and regional castings. Go to Twitter.com and ask to join the TxSAGNetwork. This is a members-only site providing casting information and notices to SAG members around the clock. Adjust your own setting to keep your information "private," if you choose, and enable your mobile device to send the information directly to you.
The Texas staff is excited to provide this opportunity to members and welcomes your feedback at linda.dowell@sag.org. Sign up, stay tuned and break a leg!

WELCOME TO OUR
NEWEST MEMBERS 

New members: Ryker Allen, Scott J. Davis, The Great Khali, Joe McDaniel, Creed Roberts, Carl Thiel

Transfers in: Sandra Amaya, Grayson Berry, Tory Christopher, Michele Collins, Steffen Gregory Foster, Katherine Hulme, James LaMarr, John C. McDonnell, Charlie Parrish, Shirley Prestia, Phillip Rogers, J. D. Scott, Sammi Sheen , Holly K. Shore, Staci Snell, Shade Vaughn, Karen Weatherwax, Irene White, Kyle Wyatt, Marti Zamorano
CURRENT TEXAS 
PRODUCTION ACTIVITY

The Guild has been contacted by the following productions about becoming signatory to one of our collective bargaining agreements. These producers may not have completed the signatory process at this time. It's the responsibility of each member to confirm each producer has signed the applicable contract before making an agreement to render services. Failure to confirm the signatory status before rendering services may lead to disciplinary charges being filed. If you have any questions, please contact the office at (800) SAG-0767.

Friday Night Lights – TV Series
NBC Studios, Inc
Start Date: September 2, 2009
Location: Austin
Casting: Beth Sekpo Casting info@bethsepkocasting.com

Mangus! – Ultra Low Budget
Cranium Entertainment Inc.
Start Date: January 30, 2010
Location: Waxahachie, TX
Casting: mangusllc@gmail.com

Retractable – Ultra Low Budget
Start Date:  February 2010
Location: Houston

A Christmas Snow – Low Budget Modified
Trost Moving Pictures LLC
Start Date: February 1, 2010
Location: Tulsa, Oklahoma
Casting: Barbara Brinkley 
Barbara@brinkleycasting.com

Cherry Bomb – Ultra Low Budget
Strike Anywhere Productions LLC
Start Date: February 1, 2010
Location: Austin
Casting: contact@cherrybombfilm.com

September Morning – Modified Low Budget
Doki-Doki Films
Start date:  February 1, 2010
Location:  Texas and California
Casting: Jacqueline Rush Rivera  
submit@chriseska.com

Heaven's Rain – Theatrical
Heaven's Rain LLC
Start Date: February 8, 2010
Location: Oklahoma City, Amazon Rain Forest
Casting: Chris Friehofer or
zorinah@heavensrainmovie.com

Beyond the Farthest Star – Low Budget
Pathlight  Entertainment LLC
Location: Dallas/Fort Worth
Start Date: February 15, 2010

Ten Days in County – Theatrical
Real Men Productions
Start Date: February 15, 2010
Location:  Houston

Language of a Broken Heart – Modified Low Budget
Bridgeman Rock LLC
Start Date:  February 20, 2010
Location: Dallas

Natural Selection – Ultra Low Budget
Windar Productions LLC
Location:  Houston
Start Date: March 1, 2010

Benavides Born – Low Budget
Kapok Pictures
Start Date:  March 15, 2010
Location: Benavides/Corpus Christi/Austin/San Antonio
Casting:  Toni Cobb Brock & Sally Allen

The Cowgirl Chicks – Low Budget Modified
Rodeo Films, LLC
Start Date:  March 24, 2010
Location: Dallas/Fort Worth
Casting: Judy Belshe-Toernblom (L.A.)

Limited Engagement – Low Budget
Rodeo Pictures LLC
Start Date: late April 2010
Location: Tyler/Dallas

DUES REMINDER

If you haven't done so already, please pay your dues today. If you are not an active, paid-up member in good standing, you may not be able to vote in Guild elections or contract referenda or be eligible to serve on the council or committees. You also must be paid to date to register on iActor, the Guild's online casting program, which is now being used by casting directors nationwide. If you have any questions regarding your dues, please contact the Cashiers Department at (800) SAG-0767, prompt 2, or (323) 549-6752.

WHO YOU GONNA CALL?

Things are getting busier with a push from the popular Texas Moving Image Incentive Program. Trish Avery, Houston Branch executive director, is ready to help members and producers create more work throughout South Texas. "We have a vibrant and growing membership in the Houston Branch. Production is increasing and members are collaborating with producers to create unique and rewarding work opportunities in film, commercials, industrials and video games," says Trish Avery.  "I am pleased to support a growing industry within Texas and eager to help our industry partners succeed. With a strong SAG base, our industry will be able to create competitive work and not have to wait for productions to travel into our state."

While the Branch executive director's physical office is in Dallas, she frequently travels through the Houston and Austin areas. For more information, contact Trish.Avery@sag.org, or call (800) 724-0767, option 7, or (972) 361-8185.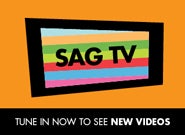 A Word From Your Branch President
By Robert Nelson

With 2010 here, I would like to take this opportunity to look back and make note of the many accomplishments of your Guild this past year and to recognize the upcoming challenges of the new year. The bruising internal political battles which seemed to define the Screen Actors Guild to much of the rest of the world have quelled. The most important of the new contracts have been ratified and new leadership and a steady and competent national executive director are now in place. A budget was passed that required painful cuts but will maintain a solvent organization in a tough economic environment. Our always competent staff is there with us and well prepared for the new challenges that will inevitably come our way. We have disagreed on many things, but we have come together to do what must be done as this new year begins.

It is time to take stock of the tools and opportunities available. The SAG Foundation has scheduled another series of live streaming "business of acting" career seminars.  These started this month and are slated for every Tuesday evening for 15 weeks. Subjects in the series include casting directors, taxes and money management, contracts, creating a demo real, and young performers' issues. Contracts have continued to increase in the Regional Branches, which includes Texas, mostly due to the incentive programs in place. Texas has made strides to meet the challenge and production is up around the state with no signs of slowing. Your staff and council are also taking steps to turn the non-union independent films into signatories and have been successful in that challenge. The Houston and Austin conservatories are up and running and Script to Screen has a new round of staged readings scheduled. I encourage everyone who is interested to participate in these events.

Robert Nelson is Houston Branch president and a SAG National Board member. Want to get involved? Send e-mail directly to him at HoustonPresident@sag.org.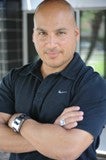 Safety From the Set
By Mark Chavarria
Stuntman/Stunt Coordinator
I find it interesting after being in the stunt business for more than 20 years that I still learn something new every time I step on a film set. It does not matter if the budget is $100,000 or $100 million, the one rule always applies: SAFETY FIRST.

As I look back over the years, one thing I realize: no matter how many films a director, actor or crew member does, the one person whom they really trust when it comes to action is the stunt coordinator. It is a job that I and my fellow stuntmen take very seriously. The production team puts 100 percent faith in us to get the job done, and get it done safely. In the past, since Texas is a "right to work state," I have heard a lot from production crew, actors, etc., about an "indie" project they were working on and a stunt guy almost got them hurt, or showed them incorrectly how to perform
a "stunt."

The great thing about being a part of SAG is that no matter what the budget, a stunt coordinator's rate never varies, whether it is a $100 budget or $100 million budget. I asked the reason behind this years ago and the response I got was, "SAG takes the safety of the actors very seriously on any show and wants to ensure that an experienced and qualified SAG stunt coordinator is used."  Then I realized that through a small number of films being shot around Texas that were "indie films," actors were getting hurt. They would show me what they "learned" working on the last "indie" movie. Everything was totally wrong. To do damage control, I had to re-educate the actor on the basics - for example, how to take or receive a punch.

I also learned that actors who are just starting out are pretty much willing to do anything for a job, and that includes not having competence in a skill. Examples are actors saying they can ride a horse, or motorcycle, then on the day of the shoot you realize that they rode a horse in high school years ago one time, or they rode their friend's motorcycle 10 years ago, once! Other actors have hurt themselves because they said they can "fall" when they really can't fall in a safe manner. I have heard horror stories of actors hurting their backs or necks during falls, just because they wanted to do their own stunts.

Actors should never be shy or ashamed if there is something with which they're really not comfortable. Actors should never feel pressured by a director to do stunts they cannot perform. I have learned from plenty of great, experienced stunt coordinators in the Texas area. A qualified and experienced stunt coordinator can achieve a stunt sequence safely with proper planning and execution. You will never hear a stuntman say, "I can do my own lines."  Well that's because we are stuntmen, not actors.

So next time, make sure that you leave the stunts to the stuntman, unless you have the proper training, skills and experience required for the action! Until then, stay safe and see you on the set!

ABOUT THE AUTHOR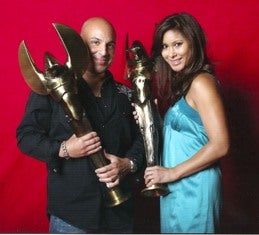 Mark Chavarria has been a stuntman/coordinator on more than 100 projects, including films, television programs, industrial, commercial and music videos. Chavarria's partial credit list includes Inception (Christopher Nolan's big budget epic due out in 2010), Machete, Terminator Salvation, Ironman, Oceans 13, and Pearl Harbor. He's pictured here at the 2009 World Taurus Stunt Awards, Paramount Studios with stuntwoman Lauren Kim.

* * *

Calling All Texas Stunt Performers!
The SAG Branches in Texas are creating a new resource for producers coming to our area – The Texas Stunt Performers Directory.

This resouce will give local and visiting producers a unique look at the depth of talent in the Texas stunt community with the intent of gaining more work opportunities for our local members.

To be included in The Texas Stunt Performer Directory, send a request for a directory form to Sheila Cooper at sheila.cooper@sag.org.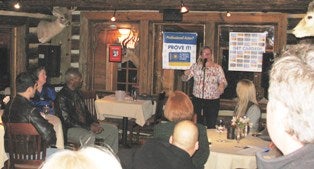 Meeting at Rainbow Lodge, January 8
Houston Branch Membership Meeting
SAG and AFTRA members gathered for a joint membership meeting at the Rainbow Lodge on January 8. SAG Branch President Robert Nelson and AFTRA Local President Michelle Robinson (pictured speaking) presented the latest news to members. The Houston Branch represents SAG members living in the Houston, Austin and San Antonio areas, as well as other cities throughout south Texas.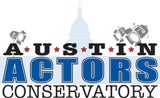 Austin Conservatory Launches 2010 Season
On January 10, the Screen Actors Guild Austin Actors Conservatory kicked off its 2010 season with a launch party at Cedar Street Courtyard. (Click here to see what you missed. Note: viewing requires a Facebook login.) AAC announced its official conservatory membership program and a full slate of relevant workshops, seminars and Script to Screen reads. 
2010 Calendar of Events
February 28* 
Reel Women Casting Director Panel, 4-6 p.m.

March 13 
3rd Annual Armadillo Day
New Media and Social Networking Panel
Time TBD

March 28    
Script to Screen, 4-6 p.m., at The Hideout
Reading: Graverobbers

April 25*    
Agent's Panel, 4-6 p.m., St. Edward's University

June 6     
Script to Screen, 4-6 p.m., at The Hideout     
Reading: TV Pilot and Commercials           
             
July 18*    
Acting Teachers/Coaches Panel, 4-6 p.m., St. Edward's University

September 12    
Script to Screen, 4-6 p.m., at The Hideout
             
October 24*    
Reel Women Casting Director Workshop, 4-6 p.m.

November 7
Script to Screen, 4-6 p.m., at The Hideout

All events are free to SAG members who join the Austin Actors Conservatory ($25 a year). An asterisk (*) indicates a $20 charge for non-members. The schedule is subject to change.

Become a member of the Screen Actors Guild Austin Actors Conservatory and get ready to get connected. Click here to download your application. Membership in the conservatory is only $25 for the calendar year. Join now and get a year's worth of opportunity.

For more information on the Austin Actors Conservatory or the Script to Screen program, contact Trish Avery at trish.avery@sag.org, or call (972) 361-8185.
SAG AWARDS VIEWING PARTY
Saturday, January 23 
6:30-10 p.m.
THE FOX & HOUND
11470 Westheimer (between Wilcrest & Kirkwood)
Light hors d'oeuvres - Cash Bar and Menu
RSVP to sheila.cooper@sag.org.

SAG members and fans of the industry will get together for an informal viewing party. Come join us!