December 17, 2008
HOUSTON BRANCH ELECTS NEW COUNCIL
Who is the Houston Branch? You might be surprised to know the Houston Branch includes members in Houston as well as Austin, San Antonio, Corpus Christi and all points south in Texas. Recently the Houston Branch membership elected new Council and National Board members to represent you.

Serving two-year terms of office are Jim Huston, president; Tommy Townsend, vice president; and Jason Douglas and Bonnie Gallup, council members at large. Jim Huston was elected to serve a three-year term as National Board member.

The newly elected members join Kit Gwin, secretary/treasurer, and Sonny Opiela, council member at large, on the council, along with Pamela Denise Weaver of Austin, who was appointed to fill the council member at large position vacated by Tommy Townsend.

We extend our deep appreciation to each member for their valued time and service in representing the Houston Branch membership.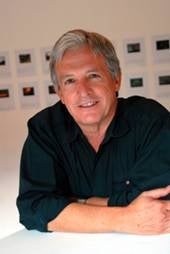 WHAT'S AHEAD IN 2009
By Jim Huston
National Board Member and
Houston Branch President

You should know that your SAG Council is an energetic, creative and talented bunch, dedicated to making south Texas a viable place for union work once again. Our lively SAG/AFTRA leadership meetings are held monthly and we encourage any member to attend. If you'd like the details of our next meeting, drop a line to HoustonPresident@sag.org, and we'll save a sandwich for you.

The Script to Screen Team will be busy. We have three Script to Screen events in the works, presenting viable scripts from Writers Guild of America members to audiences of performers, producers and potential investors. 

The Stand In read is scheduled on January 26, 2009, at Stages Rep Theatre at 7 p.m. You don't want to miss this funny, offbeat comment on the Texas film industry, with a number of great characters. 

The Austin Conservatory will host the March 30, 2009, read of Feather in the Rain at the State Theatre in Austin. This script, based on the book of the same name, is about cutting horses and romance and the ghost of a dead son. Should make for an entertaining evening.

The third script is called Clayton and will be performed at Stages Rep Theatre on June 15. It's a moving story with lots of roles for kids and adults. If you'd like to participate in any of the Script to Screen readings, forward your headshot and résumé to tavery@sag.org for submission to the Script to Screen Team. Casting is completed a couple of weeks in advance of the read with one or two rehearsals. Also, script submissions by WGA and established writers are always welcome. 

Many of you know Cynthia Neely, who worked so tirelessly as former Women in Film and Television president and as Houston Texas Motion Picture Alliance representative to bring film work back to Texas. Never one to back down from a challenge, she and her business partner, Elise Hendrix, have grasped one very big bull by the horns. Their plan is to transform the Houston Astrodome into a motion picture and media production hub for Texas. The idea is to sublease to industry-relevant businesses some of the 600,000 square feet of Astrodome space within the existing concourse areas in the Dome (where we used to buy our hot dogs and souvenirs). In addition, the 140,000-square-foot ballfield area will provide a huge amount of space for a sound stage where a producer can build just about anything. The ceiling reaches 208 feet in the center, and the experts they've consulted tell them this is entirely feasible. Interestingly, the success of the venture will not be dependent entirely on movie production. There will be other divisions of the company, including a post-production facility and film museum. You can check out their website.

Finally, mark your calendar for our joint SAG/AFTRA membership meeting and mixer on January 9 at the new Rainbow Lodge located at 2011 Ella Blvd. at TC Jester. Appetizers, cash bar and live music will set the mood for mixing business with pleasure. It will be a great chance to see old friends and make new ones. You'll need to RSVP so we'll know to expect you. RSVP to Sheila Cooper at scooper@sag.org or (800) 724-0767, ext. 7, or (972) 361-8185 by January 2. For more information about the Rainbow Lodge, visit their website. We hope to see you there.


ARE YOU ON iActor?
By Patricia Pennington
SAG Member

Don't miss out on the wonderful opportunity to find work and make new and exciting connections for future acting jobs! You never know when an opportunity will present itself.

I posted my headshot and résumé on iActor and noted that I speak Spanish. 

Meanwhile, AFTRA was looking for members to work the Latin Grammies and reached out to our SAG staff to help. After a quick iActor search, staff notified me of the AFTRA opportunity for three days of work. Had I not been up on iActor, they would have passed me by and not only would I have missed work, but also the opportunity to meet others in the industry who can influence future work. 

My results on iActor were simply rewarding and I feel other SAG members can make real headway with their careers by posting a profile. 

What are you waiting for?


NEWLY FORMED AUSTIN SAG CONSERVATORY
Austin and San Antonio members have been talking about raising the bar in their area for some time. They realize that increased production in Southwest Texas requires a more mature market of seasoned performers who know as much about business as they do show. 

Some members decided to put their talk into action and create the first conservatory in Austin. With the efforts and vision of members like Steve Bilich, Pamela Weaver, Marco Perella, Tommy Kendrick, Sheila Gordon, Pamela Kenny and Jim Huston, the Austin Screen Actors Guild Conservatory has created a base for education and development. 

The conservatory will be offering a variety of workshops and events to help create a network of performer entrepreneurs who will continue to hone their skills and seek opportunities for developing work.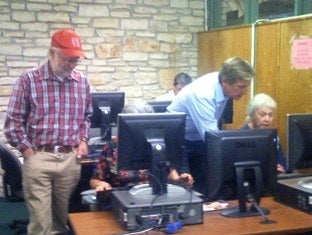 Austin members get connected to iActor
On September 15, the conservatory hosted an iActor workshop to help local members get their headshot and résumés online. More and more casting directors are using iActor to cast because of its online Station 12 clearance service, and members are discovering the importance of using every tool available.

Another iActor workshop is slated for March 13, 2009, so get your pictures and audio/video clips ready.

On March 30, the conservatory will host the Houston Branch Script to Screen read of Feather in the Rain, creating connections with producers, casting directors and potential film investors.

Pamela Weaver, the newly appointed chair of the conservatory, is working with the Conservatory Committee to develop more workshops for the Austin area. All are committed to presenting information and resources not readily available in the Austin marketplace.

More workshops and events will be scheduled throughout the year. To receive notice of these events, make sure your e-mail address is current on your membership profile at SAG.org or contact Trish Avery at tavery@sag.org.

Stay tuned for details!


SAVE THE DATE – JANUARY 9 MEMBERSHIP MEETING AND MIXER
Why not party and talk business at the same time?

SAG and AFTRA Membership Meeting and Mixer
When: Friday, January 9, 2009, 7–9 p.m.
Where: Rainbow Lodge
2011 Ella Blvd. at TC Jester
Houston, TX 77008
Attire: Dressy Casual
Other details: Appetizers and cash bar. RSVP by January 9 to Sheila Cooper at scooper@sag.org or (800) 724-0767, ext. 7, or (972) 361-8185.


REPRISE OF SAG IN TEXAS EVENT
SLATED FOR WEEK OF 2009 SXSW

Some 160 industry folk gathered at last year's SAG In Texas event to discuss SAGindie, iActor, new media and work opportunities in Texas. 

Saturday, March 14 is the day planned for the next SAG In Texas. You'll want to make time in your schedule to attend and discover new ways of building the business in Texas. It's sure to be a big hit.


TXMPA LOBBY DAYS ANNOUNCED
The Texas Motion Picture Alliance (TXMPA) has announced its all-important Lobby Days in Austin. On March 3 and 4, performers, producers, technicians and writers will travel to Austin to show their support for TXMPA and its efforts to expand existing film and media incentives.

Current economic times will mean difficult decisions for the legislators. It is imperative that our industry show up in force to help them visualize the depth of our industry in this state. Save March 3 and 4 on your calendar and plan to make the trip to Austin. If you can't make the trip, you still can let your voice be heard by becoming a member of TXMPA. To join or make a donation, go to txmpa.org.


HARRIS COUNTY AFL-CIO COUNCIL ANNOUNCES 2009 SCHOLARSHIP PROGRAM
The Harris County AFL-CIO Council is accepting submissions for the 2009 Texas AFL-CIO Scholarship Program. Children of members of local unions who are high school seniors planning to attend a university, college or technical institute in the summer or fall term may apply. The deadline for application is January 31, 2009. Rules, the timeline and scholarship application can be found at texasaflcio.org.


SAG FOUNDATION ANNOUNCES DALES SCHOLARSHIP APPLICATION
The 2009 John L. Dales Scholarship application for eligible SAG members and children of members is available now at the foundation's website, SAGFoundation.org. Click on "scholarships" to view eligibility requirements. There are two types of scholarships, standard and transitional, with an application deadline of March 16, 2009. For more information, contact Davidson Lloyd at (323) 549-6649 or e-mail dlloyd@SAG.org.


WELCOME TO OUR NEWEST BRANCH MEMBERS
NEW MEMBERS: Melinda DeKay, Jackson Hurst, Solange Knowles, Kathleen Leonard, Ripley Lowe, Kristin Minifee, Tiffany Murgo and John Paul Shellnutt

TRANSFERS: Thomas Francis Adams, Lynda Breeze, Susie Bryant, Katie Fountain, Peter Gonzales Falcon, Tracy Goss, Angela Haibach, Peter Hancock, Joe Hartman, Crystal Lincoln, Rebekah Maddux, Merrilee McCommas, Andee Gray Parker, Chase Parker and Pat Richie


CURRENT TEXAS FILM PRODUCTION ACTIVITY
(This update is provided as a members-only service. Information is subject to change. Although these producers may have initiated signatory paperwork, always check with the SAG office to make sure the project is fully signed before working.)

Sweet Justice – Theatrical
American Film Werkz
Location: Dallas
Start: December 2008

Apparition – Ultra Low Budget
Firestorm Pictures
Location: Houston
Start: TBD

Beyond The Farthest Star – Low Budget
Pathlight Entertainment, LLC
Location: Dallas/Fort Worth
Start: February 9, 2009

The Fifth – Ultra Low Budget
Black Chloe Productions
Location: Granbury, TX
Start: December 15, 2008

The Killer Inside Me – Theatrical
KIM Productions, LLC
Location: Oklahoma City/Lockhart, TX
Start: January 19, 2009
Casting: Mary Vernieu (California), Chris Freihofer (Oklahoma)


STAYING IN TOUCH WITH YOU
Hope you're enjoying your SAG e-newsletter. It's designed to be a pipeline connecting Screen Actors Guild members from Houston to the Rio Grande. Send your comments, questions and suggestions for topics to Branch President Jim Huston at HoustonPresident@sag.org.

We wish you and yours a safe and joyous holiday season!


---

For address changes, removals, and misdeliveries, please follow the procedures at:
http://www.sag.org/Content/Public/Email_OptOut.htm