The Official E-Newsletter of the SAG-AFTRA Hawaii Local
NEW SAG-AFTRA HEALTH PLAN TO TAKE EFFECT JAN. 1
The trustees of the Screen Actors Guild – Producers Health Plan and the American Federation of Television and Radio Artists Health Fund have approved the merger of the two plans. The new SAG-AFTRA Health Plan will provide comprehensive medical, hospital, mental health, prescription drug, dental, vision and other benefits to eligible members worldwide. The merger of the plans will allow SAG-AFTRA members to combine covered earnings from all SAG-AFTRA contracts toward eligibility for coverage in a single health plan.
Click here for more.
President's Message
Aloha Brothers and Sisters:
The President's Task Force on Education, Outreach and Engagement was just one of the many important initiatives led by our late and beloved SAG-AFTRA President Ken Howard, not to mention his leadership role in bringing about our merger. We will miss him.
New President Gabrielle Carteris has hit the ground running by reaching out to all 25 locals' presidents to engage them in meaningful activities and initiatives related to governing our union. We are pleased to have Gabby attend our Hawaii Local annual membership meeting this coming Sept. 26. Please come and give her a warm aloha!
Click here to read more.
National Board Report
Aloha,
I attended the National Board meeting in Los Angeles in April and two in-person meetings of the Executive Committee, also in Los Angeles. At the April board meeting, Gabrielle Carteris was elected to replace the late Ken Howard as president by acclamation in a historic National Board vote.
Click here to read more.
Coffee with Actor Dennis Chun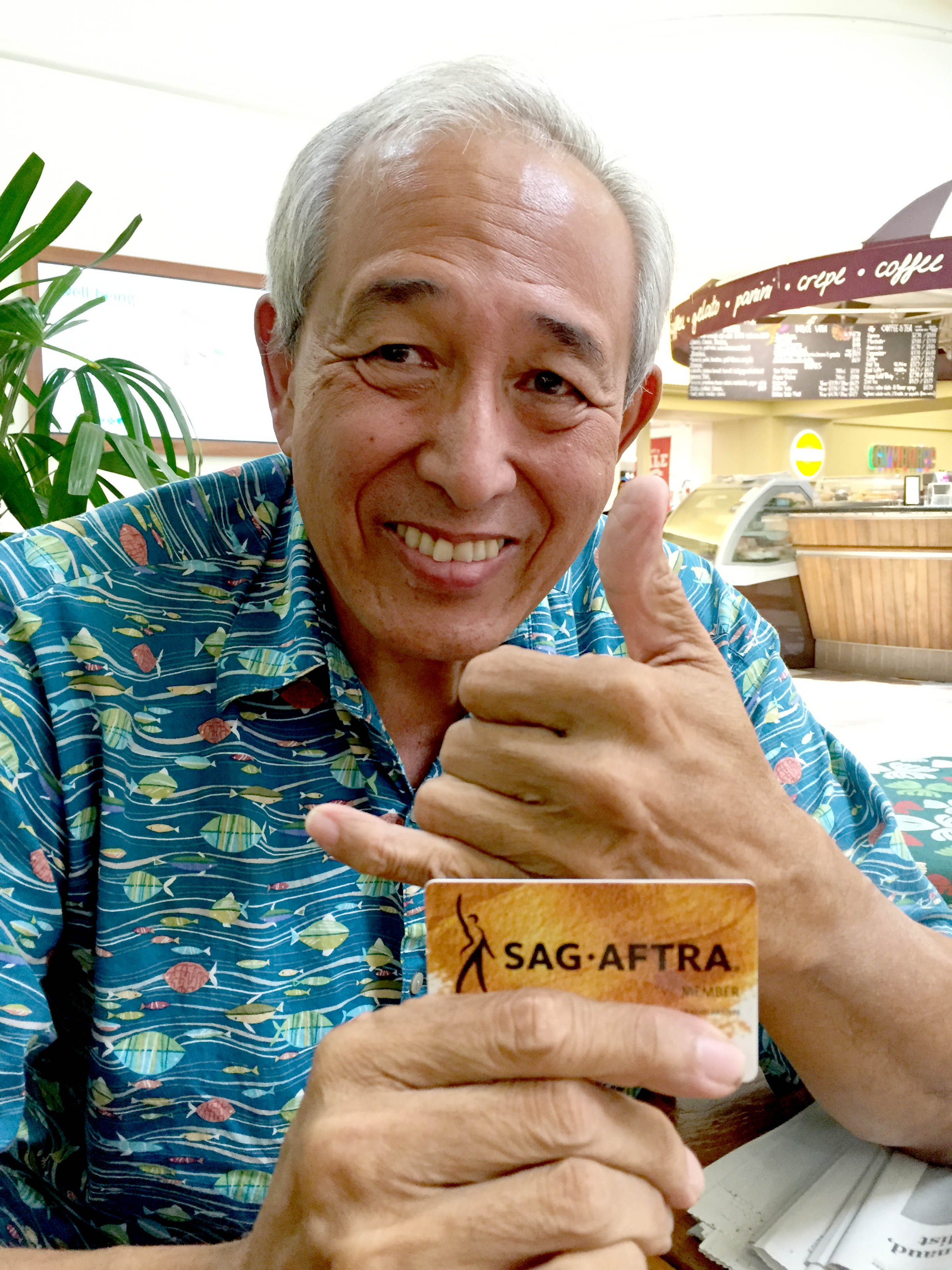 Dennis Chun
by Charles Uyehara
Dennis Chun currently plays Sgt. Duke Lukela on Hawaii Five-0 and has served on both the legacy Hawaii AFTRA and SAG-AFTRA boards of directors. 
A SAG member since the 1970s, he feels that membership is a blessing. "SAG-AFTRA gives you a chance to meet with — and give you the support of — fellow actors, because acting is a very different world and most people who do not live in that world would not understand the trials, tribulations and challenges that actors face," he said.
Click here to read more.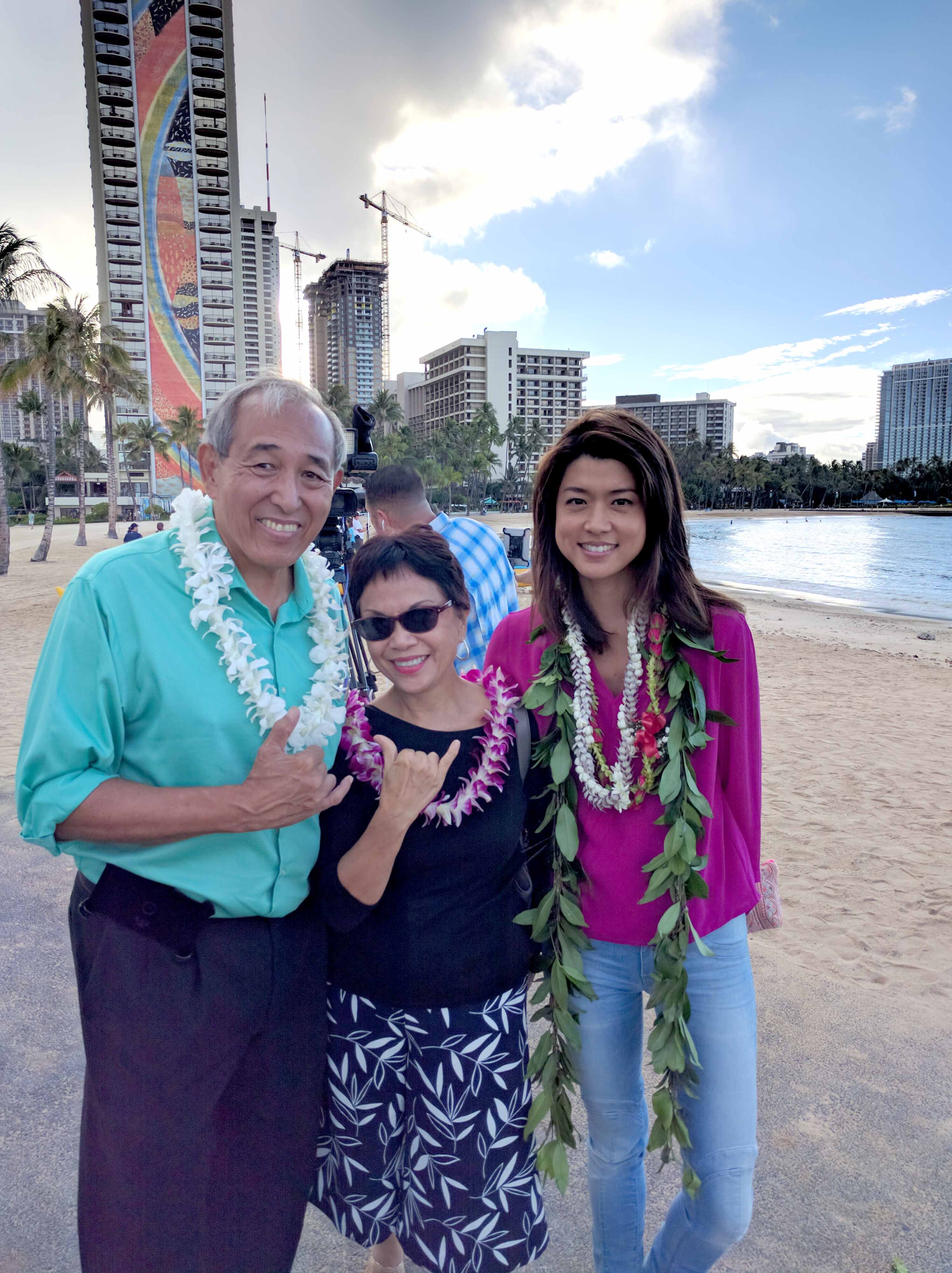 Dennis Chun, Brenda Ching and Grace Park at the Hawaii 5-0 blessing of season 7. 
Conservatory Committee Report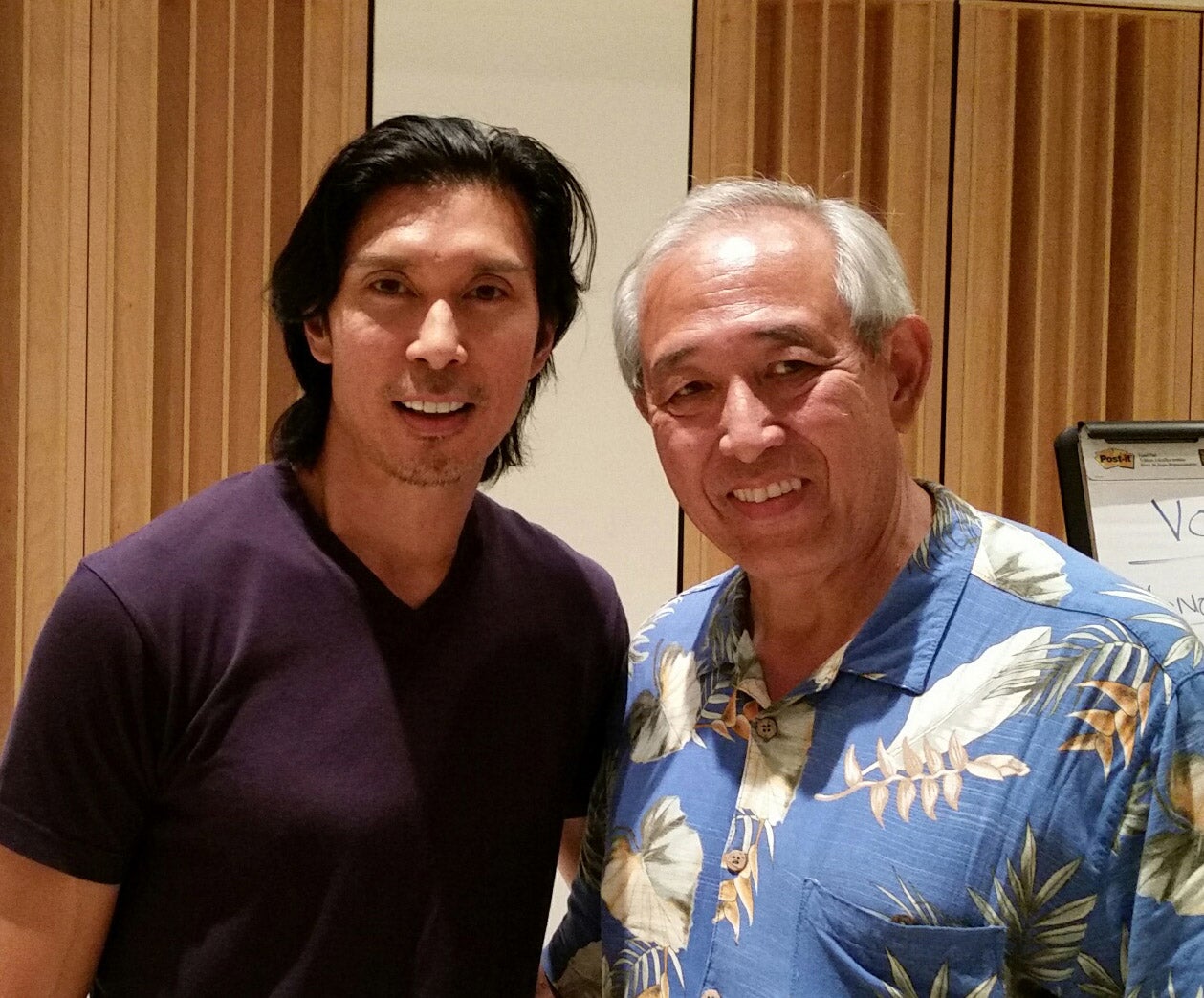 Keo Woolford and Dennis Chun at the conservatory workshop in June.
By Scott Rogers, Chair
Keo Woolford taught a sold-out conservatory class on "truth in acting" at the end of June. It was very well received. Mahalo nui loa to member (and Hawaii Five-0 regular) Dennis Chun for helping to organize this one! 
We have some more exciting workshops planned for 2016. Remember, train now so you'll be ready when you are cast.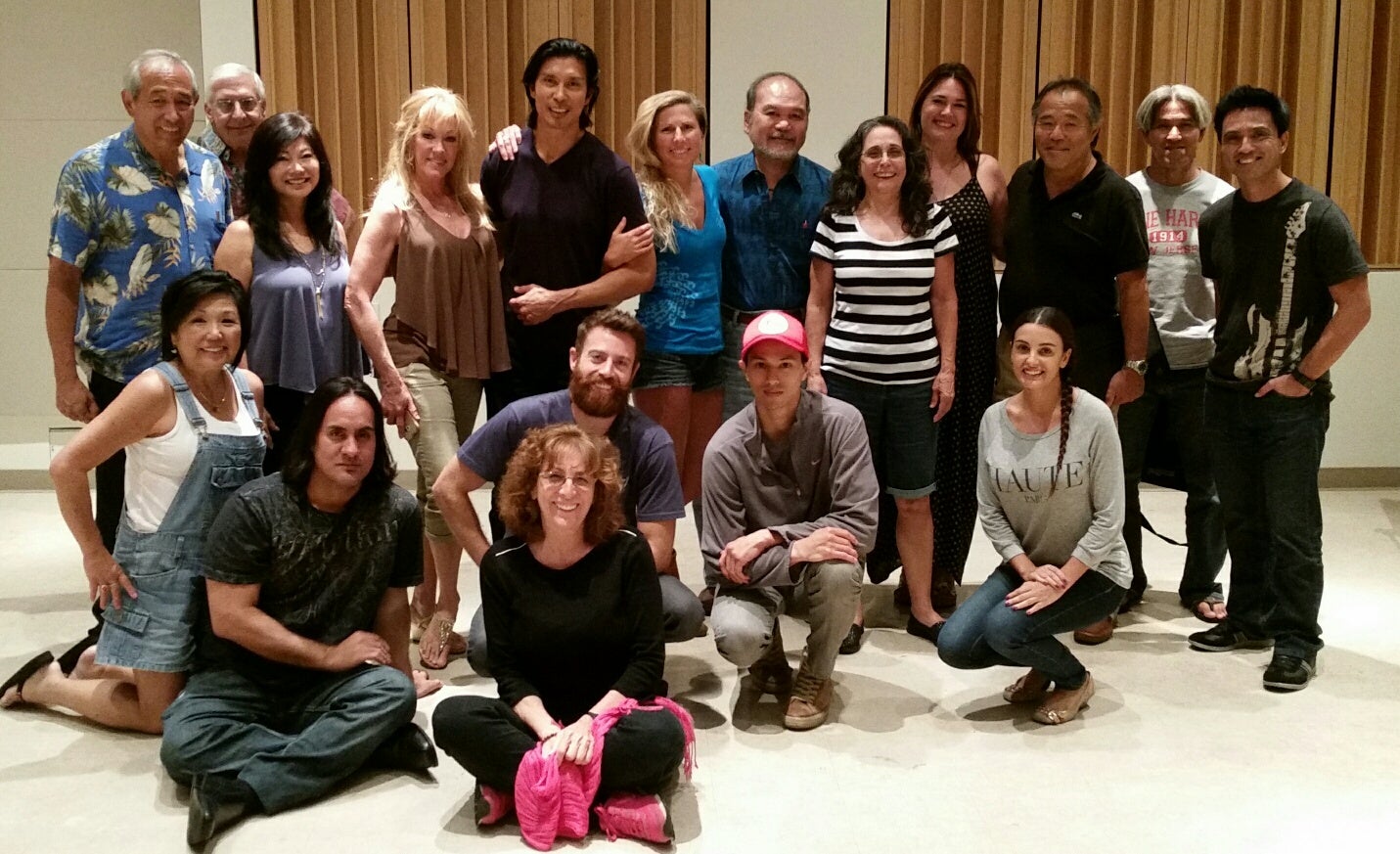 Members at the conservatory workshop with instructor Keo Woolford.
Giving Back
The Hawaii Local was one of several unions helping out at the National Association of Letter Carriers Stamp Out Hunger Food Drive this past May at the Hawaii Foodbank, a nonprofit charity that collects, stores and distributes food to those in need. This year, the public donated more than 526,000 pounds of canned goods, which was then sorted by hundreds of volunteers and distributed across the state.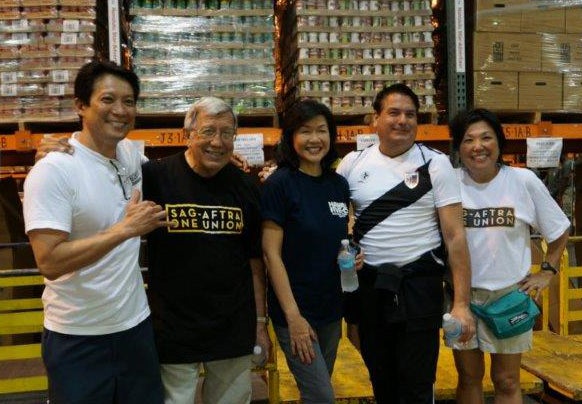 From left, members Greg Suenaga, Don Pomes, Julie Mercer, Anthony Daniel and Leanne Teves volunteered at the annual National Letter Carriers Stamp Out Hunger food drive.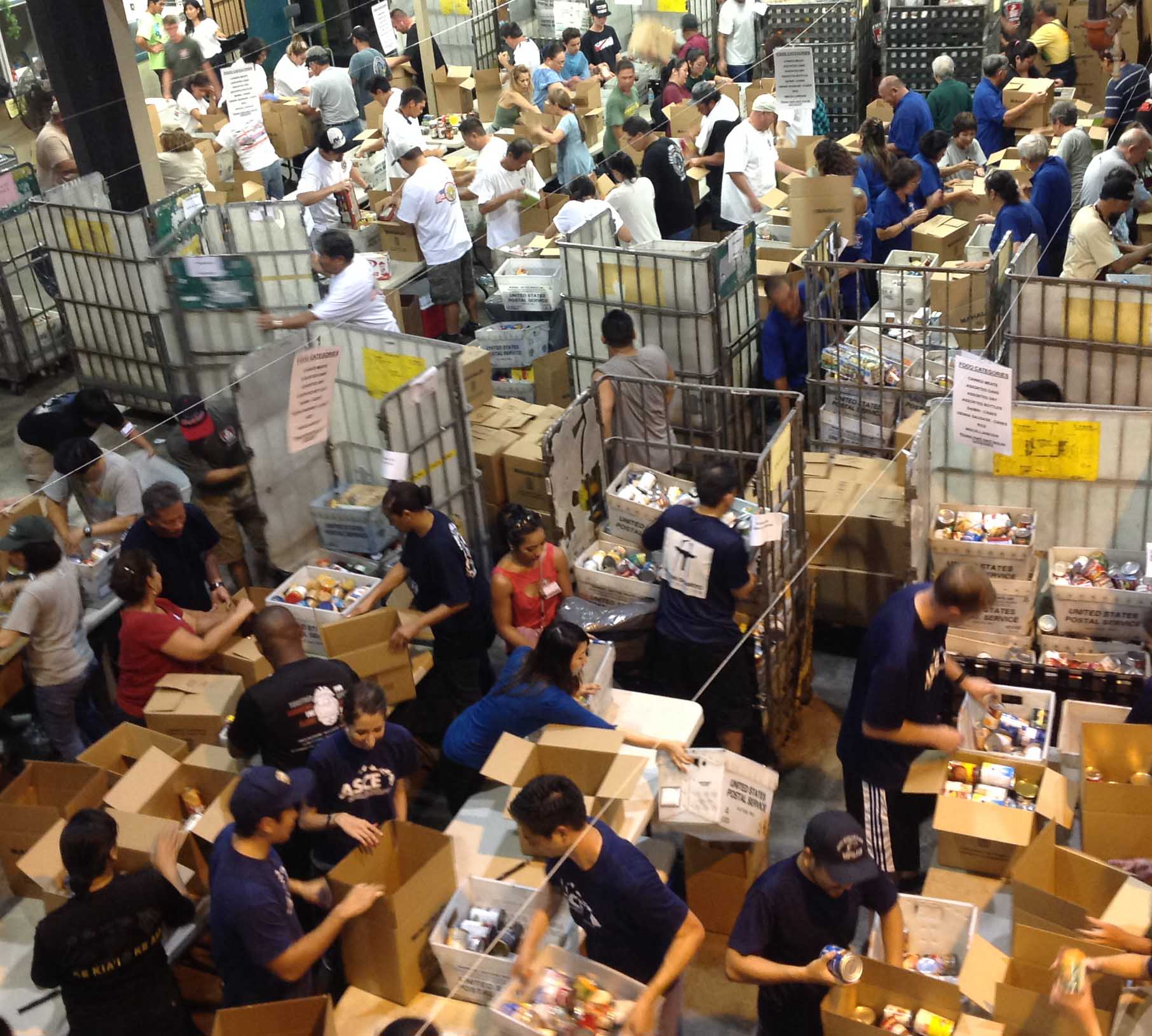 Union volunteers at annual National Letter Carriers Stamp Out Hunger food drive.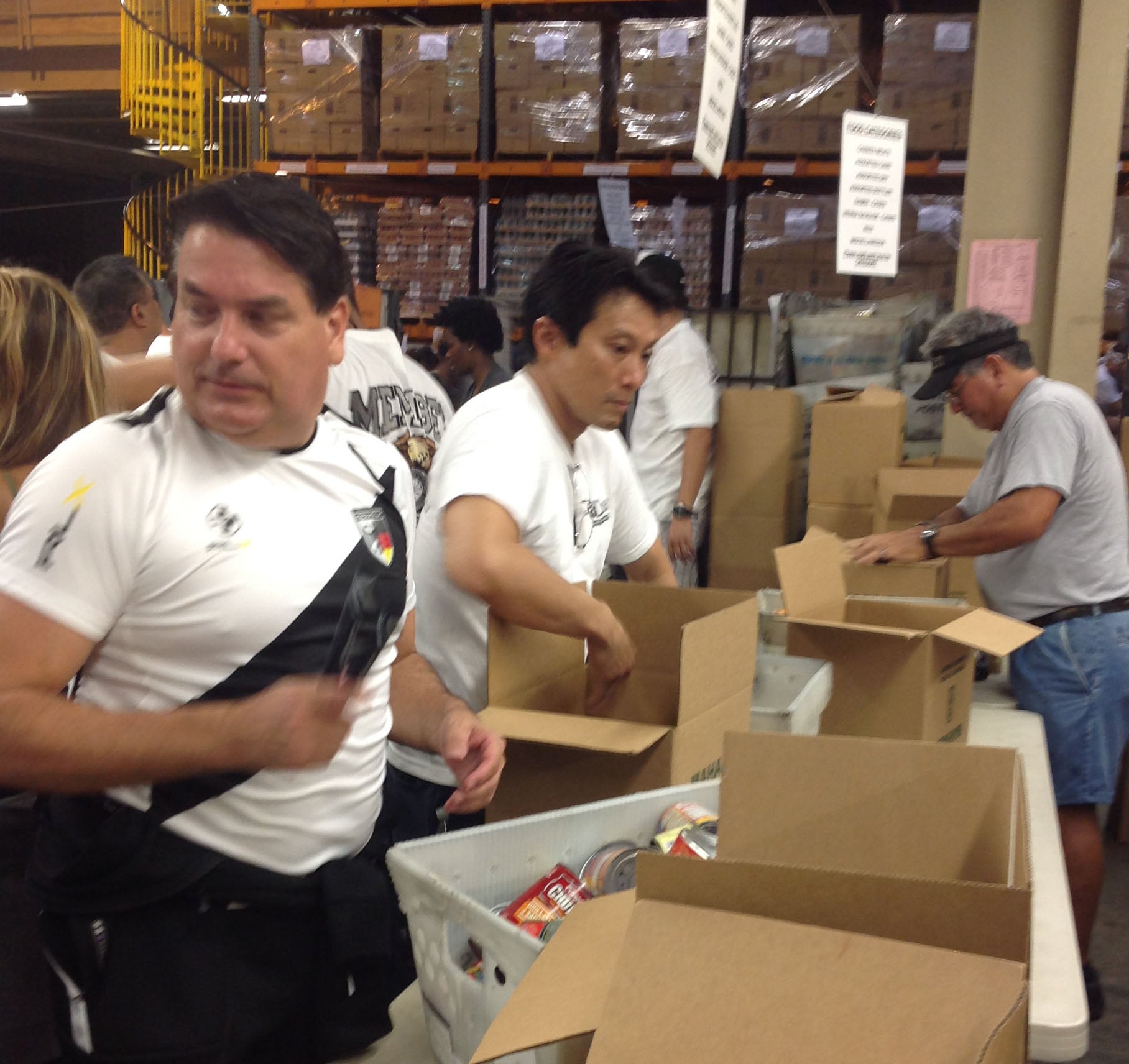 Anthony Daniel and Greg Suenaga sorting canned goods into boxes at the food drive. 
A Day in Kapiolani Park
Members gathered on Saturday, June 24, at Kapiolani Park to engage in the first Artists in the Park event put together by the members of the Background Actors and Diversity committees. This was a first-time event and members signed up to share their craft. 
Brian Kasai performed a monologue, David Williams read a poem he wrote, Al Furuto did a virtual knife demonstration, Harold Sue did a monologue, Don Pomes did a comedy routine and Andy Sikkink showcased her artwork. There was lots of good food and camaraderie. 
And, big mahalo to the volunteers who helped put things up, then down and together: Mark Teves, Moses Paskowitz, Jean Simon, Don Pomes, Leanne Teves and Scott Schewe.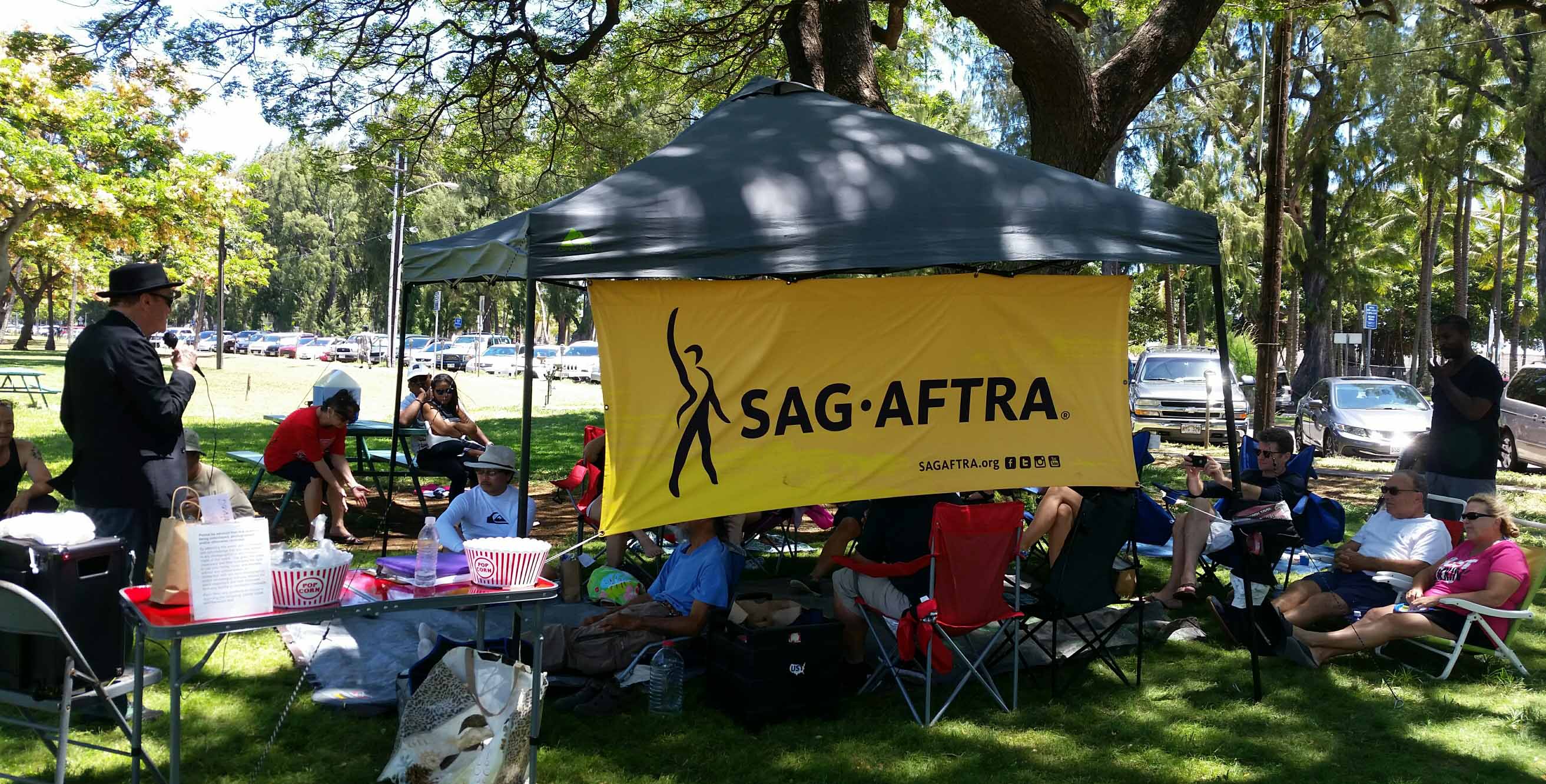 President David Farmer welcomes everyone at the Artists in the Park event in June.
A Fond Aloha
Longtime entertainer and member Jimmy Borges died on May 31. Jimmy was the consummate entertainer/performer. In addition to singing, he also had roles on numerous television shows. His last acting role was on Hawaii 5-0. Aloha Jimmy, we will miss you. 
Veteran casting director Anna Fishburn passed away on June 12 after her long struggle with cancer. She was a friend to many and she will be remembered fondly.
Save the Date
The annual general membership meeting will be taking place on Monday, Sept. 26. President Gabrielle Carteris is our guest speaker. Stay tuned for details.
2015-2017 Hawaii Local Board
David C. Farmer – President
Charles Uyehara – Vice President
Jean Simon - Secretary
Colin Fong
Rebecca Maltby
John Nordlum
Lisa Romano
Leanne Teves
Local Staff
Brenda Ching, Hawaii Local Executive Director
SAG-AFTRA
949 Kapi'olani Blvd., Suite 105
Honolulu, HI 96814 
Tel.(808)596-0388
Fax (808)593-2636 or (800) 305-8146