The Official E-Newsletter of the Hawaii Branch

TV/THEATRICAL CONTRACT
APPROVED BY MEMBERS
Screen Actors Guild announced June 9 that members voted overwhelmingly to approve the TV/Theatrical Contract by a vote of 78 percent to 22 percent. The two-year successor agreement covers film and digital television programs, motion pictures and new media productions. The pact became effective at 12:01 a.m. June 10, 2009, and expires June 30, 2011.

The contracts provide more than $105 million in wages, increased pension contributions, and other gains and establishes a template for SAG coverage of new media formats.

Approximately 110,000 SAG members received ballots of which 35.26 percent returned them – a return that is above average compared with typical referenda on Screen Actors Guild contracts. Integrity Voting Systems of Everett, Wash., provided election services and certified the final vote tally upon completion of the tabulation.
ATHLETES HAVE TRAINERS;
ACTORS NEED THEM, TOO!
 "As we speak, so we are judged" is a phrase often heard. Yet, how many aspiring actors think that this phrase is only a trite remark? Therefore, those actors who do not spend as much time grooming their voices and their bodies as they spend grooming their personal appearances are deluding themselves. "Speak the speech I pray you, trippingly on the tongue," Shakespeare wrote. However, too many of us "trip" over our words when we speak to groups, audition for parts, do cold readings or just engage in informal conversation. Why do you suppose we react this way to our most human characteristic—the art of speaking? We all carry two images of ourselves. One is the image of what we would like to be or to become. The other is that secret feeling of insecurity and inadequacy. We would rather not admit that our voice quality might not be working for us.

So what do effective communicators/actors do? The fact is they have taken the steps necessary to gain insights into the relationship between their voice, tone of voice, attitude and body language. Athletes have trainers—coaches who minutely analyze each little movement in order to improve the athlete's breathing, timing, and visualizations and to inhibit the fears and blocks, which affect the athlete's performance.

Quintilian, more than 2,000 years ago, wrote: "It's not of so much importance what sort of thoughts we conceive within ourselves, as it is in what manner we express them." It is essential for actors to produce the desired effect. By learning how to use our voices and our bodies efficiently and effectively, we can produce desired effects. Therefore, when SAG presents conservatory sessions, attend these training sessions.

REMEMBER RULE ONE

"No member shall work as a performer or make an agreement to work as a performer for any producer who has not executed a basic minimum agreement with the Guild which is in full force and effect. This provision is worldwide." 
Call SAG to check on the signatory status of a production if you are unsure if it's a union or non-union job.

NEW MEMBER ORIENTATION MEETINGS
New, rejoin or transferred-in members will want to attend an orientation meeting to familiarize themselves with Guild rules and get the latest information on what's going on in the Branch area. Attend an orientation meeting on:.
2 p.m., August 11 
Branch office

2 p.m., September 15 
Branch office
Call the Branch office at (808) 596-0388 or e-mail bching@sag.org to RSVP.

**New members, please bring your SAG membership packet to the meeting.
Branch President's Message
With the completion of TV/Theatrical and Commercials contracts, we are  looking forward to more work coming into Hawaii. Of course, the economy is the elephant in the room. How that will affect the volume of productions in planning phases, we can only wait and see. Hawaii's tax break for home-grown productions or those coming from Los Angeles remains intact. That was not altered by the Legislature in the past session. I'm looking at this period as the hopeful start of an influx of productions, despite the fact that Lost enters its last season. I'm optimistic, fellow SAG members.

A note about Jim Hutchison. Our National Board member and SAG Foundation board member of many years died on April 16 after a bout with cancer. He and I were very close friends and colleagues for 40 years, and I miss him deeply. He fought to the end against the scourge that finally took him. After his death, a celebration of his life was held at Diamond Head Theater, where he had been artistic director for 17 years until the mid-1990s. The SAG National Board gave him a standing ovation marking all the work Jim had done for the union, and a special commemorative niche has been created at the SAG Foundation in his honor, which will include a bronzed pair of his dance shoes. He was a renaissance theater man: actor, director, dancer and choreographer. And of course, a fellow SAG member. 
 
Glenn Cannon,
President

Remembering Jim Hutchison
By Becky Maltby
At the first board meeting after Jim Hutchison died, we had a moment of silence. We kept his chair, the usual place where he sat in the boardroom, empty. But we felt his presence from so many meetings past—his smile lighting up the room, his laughter, the way he'd engage us all with his articulate reports of a National Board meeting in L.A. from which he'd just returned. The room felt odd. I gazed at Jim's empty chair and half expected to see him come bounding in, pour some coffee and grin at us all sitting there looking glum.

I first knew Jim as the artistic director at Honolulu Community Theatre (now Diamond Head Theatre). Auditioning for him was like performing for your daddy in the living room—you could do no wrong. He'd smile, nod his head in time to the music and make you feel so good you were sure you'd be cast on the spot. Sometimes, however, he'd neglect to let you know. When he cast me in Pal Joey in 1985, I went to the theatre only to find out the cast had already been in rehearsal for a couple of weeks. "Where have you been?" people asked, "Jim's been saying all along that you had the part." Well he never told me!

It was such a "Jim" thing to do. So I had to play catch up, but I didn't mind. He could be absent-minded, blunt, and temperamental, but as his son Kurt reported at Jim's celebration of life ceremony, even his enemies liked him. It was hard not to like Jim Hutchison.

Serving on the local board of Screen Actors Guild with Jim was an honor. He worked so hard to fight for actors' rights, as the ovations and dedications from our union demonstrate. President Alan Rosenberg mentioned Jim in a recent letter to us all, mourning his loss along with colleagues Michael Jackson, David Carradine, Karl Malden, Natasha Richardson, Farrah Fawcett….  Jim Hutchison may not have been quite as famous, but clearly his presence made just as much of an impact. The ovations continue, but the show must go on.

Aloha, Jim; we'll miss you.
Conservatory Report
Coming in August: two workshops! 
Iris Klein returns to Hawaii and is doing an acting workshop for the conservatory. Iris is an acting coach who lives and works in Los Angeles. She studied with Sanford Meisner, Janet Alhanti and Stella Adler.  She has coached on such films and television shows as The Unit, House, Grey's Anatomy, CSI-NY,  Entourage, Ugly Betty, Lord of War, The Recruit, Angel, Buffy the Vampire Slayer, Seventh Heaven, and West Wing.

Anne Heche, Audrey Anderson, Bridget Moynahan, Charisma Carpenter, Jaclyn Smith, Jennifer  Coolidge, John Stamos, Josh Brolin, Megan Fox, Mia Maestro, Shannyn Sossaman, and Tommy Lee are a few of the actors that have worked with her.

The foundation of the way of working is Meisner-based.

When:  4-6 p.m.
Sunday, August 9
Where:  Studio 909 (located on the ground floor next to the Musicians Union Bldg., enter from Kapiolani Blvd.)
Cost:  $10 for conservatory members; $20 for non-conservatory members. 

* * *

Water stuntman and water expert Brian Keaulana is conducting a stunt and safety workshop for the conservatory. Brian is from Hawaii and his background is extensive. He is a risk management instructor/trainer, a professional surfer, stuntman, stunt coordinator, second unit director, actor/model, lifeguard, ocean rescue specialist and ocean survival trainer.  He has worked on numerous feature films, television shows and commercial productions around the world.    
When:  6:30-8:30 p.m.
Wednesday, August 19
Where:  Studio 909 (located on the ground floor.)

Cost is $5 and is open to all SAG members.

To RSVP for these workshops, e-mail bching@sag.org (specify which workshop) or call the office at (808) 596-0388.
** Please send your fee via check/money order made payable to: SAG Conservatory, 949 Kapiolani Blvd., Suite 105, Honolulu, HI  96814.  Please mail your payment to reserve your space.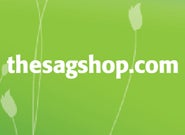 SAVE THE DATE
SAG Hawaii Annual Membership Meeting Notice
When:  Monday, September 21, 2009
Where:  Studio 909, 949 Kapiolani Blvd., Honolulu, HI
More details to follow.