The Government Affairs and Public Policy (GAPP) Department of SAG-AFTRA is actively engaged in the support or opposition of legislative and policy matters that impact our membership, including the following: 
Digital Theft - SAG-AFTRA continues to engage and educate Congress, the administration, the media industry and the public on the best ways to combat digital theft.
WIPO Beijing Treaty on Audiovisual Performances - SAG-AFTRA is working with the administration and Congress to effect the ratification of the Beijing Audiovisual Treaty. For more information on the treaty, visit: http://www.wipo.int/treaties/en/ip/beijing/
Public Performance Royalties & pre-1972 Sound Recordings - Please see the Fair Play Fair Pay tab to the left for updated information on the historic legislation introduced in April 2015.
Copyright Act - As Congress and the U.S. Copyright Office undergo a thorough review of all aspects of the Copyright Act in 2016, SAG-AFTRA is playing a vital role in shaping the discussions and advocating for the interests of SAG-AFTRA's membership.
GAPP News & Highlights –
SAG-AFTRA has joined with a broad coalition of music industry groups to push for reform of the Digital Millennium Copyright Act, which, among other things, governs liability for copyright infringement on the internet. In a filing with the U.S. Copyright Office, the coalition outlined "key failings" of the DMCA, a law that has not kept up with our modern digital economy. These 15 groups represent almost every facet of the music industry. 
In addition to SAG-AFTRA, the coalition includes the American Federation of Musicians; American Society of Composers, Authors and Publishers; Broadcast Music Inc.; Content Creators Coalition; Global Music Rights; Living Legends Foundation; Music Managers Forum - United States; Nashville Songwriters Association International; National Academy of Recording Arts and Sciences; National Music Publishers' Association; Recording Industry Association of America; Rhythm and Blues Foundation; SESAC Holdings Inc.; and SoundExchange. 
Excerpts of the comments can be read here. 
---
SAG-AFTRA once again participated in Beyond the Red Carpet: Movie & TV Magic Day on October 8, 2015 in Washington, D.C.
This new, annual event attracted hundreds of Capitol Hill staff, industry leaders, and over 20 members of Congress.  
SAG-AFTRA member Iqbal Theba ("The Brink", "Glee") was a keynote speaker, and SAG-AFTRA national board members Abby Dylan and Stacey Travis represented the union at the event.  
This industry showcase has become a premier event on Capitol Hill, and it aims to demonstrate all that is involved with making productions from start to finish, on and off screen.  
The event is coordinated by the congressional Creative Rights Caucus, currently chaired by Reps. Judy Chu (D-CA) and Doug Collins (R-GA).  
Along with SAG-AFTRA, other sponsors included the MPAA, 21st Century Fox, AFM, CreativeFuture, IATSE, Sony Pictures, Viacom, The Walt Disney Company, and Warner Brothers.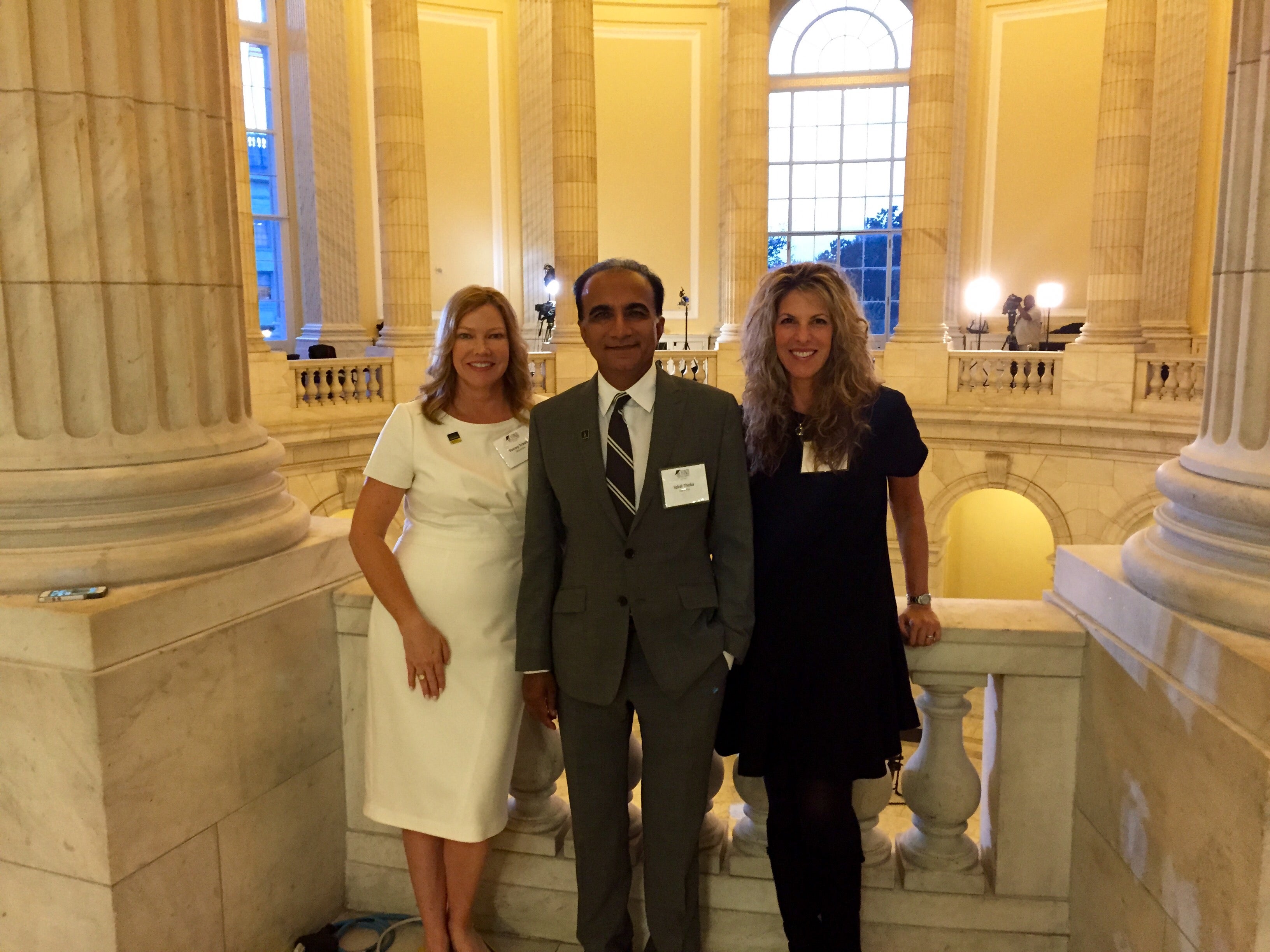 Photo caption: (L-R) SAG-AFTRA members Stacey Travis, Iqbal Theba, and Abby Dylan in the U.S. Capitol.