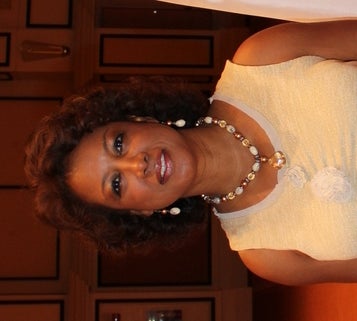 Meeting in Orlando, Florida, for its annual Screen Actors Guild Regional Branch Conference, leaders of the Regional Branch Division were welcomed today by Jennifer Pennypacker, Orlando Film Commissioner and President of Film Florida. "It is a true honor for Orlando to be hosting the Regional Branch Division this weekend," she said. "We are grateful for the role Screen Actors Guild plays in establishing and sustaining the local industry."
The film commissioner pointed out that the series Burn Notice is shot in Florida and was recently nominated for a SAG Award for Outstanding Performance by a Stunt Ensemble in a Television Series. Twelve of the 15 members of the ensemble were Florida members, "proving Florida members can go punch to punch with Hollywood elite," she joked.
Providing the keynote address for the conference was Florida Lt. Governor Jennifer Carroll. "I want to thank SAG for your craftsmanship, your vision, your leadership, and your creativity to keep Florida in the mainstream and to make it a true competitor in the film entertainment industry," she said.
Carroll served in the Florida Legislature from 2003 to 2010 and has been a strong supporter of production incentive legislation, "that has proven time and time again to be a force to be reckoned with in regard to job creation," she said. "I will continue to do my part to support this industry because it has proven more times than not that every dollar that we spend will derive multitudes of additional compensation, additional revenue, additional jobs and additional benefits for the productivity and viability of our state."
Among SAG leaders attending the three-day conference are David Hartley-Margolin, SAG 3rd national vice president, Steve Gladstone, SAG Florida Branch president, Nancy Duerr and Dave Corey, SAG Florida National Board members, and David White, SAG national executive director.