The Official E-Newsletter of the Florida Branch

WELCOME TO THE
17TH EDITION OF
THE SUNSHINE SLATE

This quarterly e-newsletter gives you news and information about the Florida Branch of Screen Actors Guild. If you have any comments or suggestions for the Sunshine Slate, please contact South Region Executive Julie Balter at (800) SAG-0767, option 5, ext. 7089, or via e-mail at jbalter@sag.org.

CENTRAL FLORIDA CONSERVATORY

Weekly On-Camera Cold Reading/Practice Workshop

Date: Tuesday evenings
Time: 7:30 p.m.
Location: Casselberry, Fla. (Orlando area)
Cost: free

Reservations for this on-going workshop must be made one day in advance (Monday). Available to paid-up Florida Branch members only.

Very small classses (one to three actors). Bring your script, or select one from our library. Individual sessions can be arranged if you need to practice for an audition. Please call Walter Nill at (407) 695-0049) or Dave Fazekas (SAG) at (407) 788-3020 for scheduling and information.

PRODUCTION UPDATE
To find out about productions scheduled to film in Florida and the greater Southeast, click here to connect to the Florida Branch home page. Remember, you must register with SAG.org in order to access this exclusive members-only information.
WANTED: MORE SAG
WOMEN REPRESENTATION
By Ellen Wacher
Florida Branch Council
Vice President
In addition to serving on the Florida Branch Council, I am also the Division co-chair of the National Women's Committee, representing all of SAG's Branches across the country. While there are a number of women from the Hollywood and New York Divisions on the committee, we hope to have more participation in the Branches. 
We have concentrated recently on how the changes we see in our ever more diverse society reflect in film and television—where more older women are highlighted in significant roles that supercede their age.
We meet every few months and are seeking more women who would like to participate. All of the meetings are held via teleconference. If anyone is interested in serving on this national committee, please contact the SAG office and I will be in touch from there!
You also can contact the Affirmative Action/ Diversity Department for more information:
Los Angeles: (323) 549-6644
diversity@sag.org
New York: (212) 827-1542
nydiversity@sag.org
SAG DUES AT WORK:
More than $100,000
collected for Southeastern
commercial performers
in just six months
We know members sometimes hear extravagant tales about abundant non-union employment opportunities. Well, you don't have to look further than Catherine Glynn's column (see right) to learn what a living nightmare it can be to work without residuals, overtime, and reduced wages, all without any way to enforce payment collection.
Even when working under a SAG contract, our collective bargaining agreements are unenforceable without the proper resources. Part of your dues pays for this enforcement. In the past six months, Florida Branch Business Representative Marilyn Kirschen has collected more than $100,000 for commercial performers. 
Most recently, a telephone tip-off from a Miami member resulted in the collection of more than $25,000. The member inquired why they hadn't been receiving usage payments for the Miami-filmed major home improvement retailer commercial they'd seen all over TV. Kirschen processed a claim, and the SAG Research and Economic Department monitored the usage. Subsequently, SAG picked up missing payment for Class A, wild spot, and cable use, and also collected extra fees for late payment.
In Central Florida, an anonymous report about a chaotic audition led to almost $10,000 collected in audition overtime fees.
If you have even an inkling that you were improperly paid, or any questions about our contracts, always call our office. Your staff is here to ensure you receive what you deserve in wages and union benefits.
YOUR NEXT ROLE:
Coming to a Touch
Screen Near You
Now that SAG has gained increased wages and residuals for new media projects, it's a good time to learn more about the 21st-century technologies that are redefining your employment opportunities. In today's marketplace, it's no longer a matter of knowing a webisode from a mobisode (although that's certainly a great place to start). Members also need to understand evolving business models, delivery services, and distribution methods to make the most informed decisions in your contract negotiations. Remember that in a digital age, an actor's work theoretically lives forever. For SAG members, this could lead to great exposure - but it also requires careful protection of your likeness and image to avoid improper usage and exploitation.
Most importantly, new media offers a goldmine of opportunity for organizing more SAG work. The more you know, the more you can help potential producers steer their projects to SAG instead of going non-union. And who knows? You may find that new media presents just the right arena for you to produce and perform in your own production. 
In coming issues of the Sunshine Slate, we'll feature different aspects of our new media contracts and provisions. However, a good place is a glossary of commonly used terms, entities and acronyms. To access this list, click here, and for more information, call our office.

SPANISH LANGUAGE
ORGANIZING
A national toll free hotline at 
(888) 297-4724 has been activated to report Spanish language non-union commercials. This hotline is anonymous and confidential. The caller is asked to leave as much information as possible on the non-union audition or commercial he or she is reporting. SAG staff will investigate the information and move forward in enforcement or organizing.
For more information on the work of the National Spanish Language Media Task Force, contact Carlina Rodriguez, director Spanish language organizing at carodriguez@sag.org; Marlena Fitzpatrick-Garcia, manager Spanish language organizing at mfgarcia@sag.org; or Jacqueline Perez, organizer at jperez@sag.org. You also may navigate to the Spanish Language Organizing page of SAG.org by choosing the Organizing tab on the homepage.
REMEMBER RULE ONE
"No member shall work as a performer or make an agreement to work as a performer for any producer who has not executed a basic minimum agreement with the Guild which is in full force and effect. This provision is worldwide."

Call SAG to check on the signatory status of a production if you are unsure if it's a union or non-union job.

WELCOME TO NEW
MEMBERS AND TRANSFERS

We're glad to have you as part of our Branch and are always here to help with any of your questions.
New Members: Patrick  Ah-Wong, Len F Anderson, Mindy Baer, Robbie Bell, Jessika Brodosi, Melissa Cabana, Nevada Caldwell, Jessie Camacho, Alex Castro, Ricardo Chavez, Scott Dequine, John Eleton, Jim Ferraro, Janelle Finley, Baje Fletcher, Gem, Graham Robyn, Sohanny Gross, Alfonzo Guerra, Anthony L. Gurino, Frank Guzman, Eric Hunter, Yulia K, Rachel Katz, Michael W. Kennedy, John Kyle, Jose Lucena, Paul Malignaggi, Kristen Dawn McCorkell, Jason McMahan, Ryan Scott McVeigh, Cynthia Murell, Digney Pozo, Ada-Nicole Sanger, Warren Sapp, Angie Simms, George Stanner,  Jenn Sterger, Christopher Tardieu, JP Vega, Adam Vinatieri
Transfers: David John Adamson, Louis Aguirre, Catherine Ahnell, Tammy Amerson, Andrzej, James Armando, Tina Austin, Craig Tex Barnett, Steven Bauer, Jean Beauvoir, Courtney Bess, Suzanne Birrell, Arell Blanton, Alexander Brancati, Carroll Brandon, Hillary Brook, Melissa Butler, Joe Camerieri, Jorge Cardenas, Victor Caroli,  Eliezer Castro, Peter Chianchiano, Zach Cohen, Sean Collins, Sean Conley, Tim Culbertson, Peter D'Agostino, Jr., Charlie D'Assaro, Gizelle D'Cole, Stuart Daly, Diane DeNoble, Myles De Russy, Deal Tyler, Kylie Delre, Tom DeMaria, Dan Depaola, Patte Depova, Isabel Echeverry, Roxanne Fay, Elena Felix, Bill Ferrante, Mark Lucas Fisher, Thomas Albert Goodman, Eric Gordon, Nancy Graziano, John Gualberto, Paul Harris, David Heim, Diana Hernandez, Cindy Hogan, Sally Ann Howes, Lexie Huber, Monia Joblin, Jennifer Joelle, Sally B. Johnson, Jillian Brie Kennedy, Robert Kirkland, Jodi Knotts, Grace Kuzman, Sandra Ellis Lafferty, Berri Lee, Jennifer Leonhardt, Deborah Linh, Maxcimillion Lipkin, Stacey Ann Logan, Richard Long, Daniel Loria, Diana Loria, Crysta Macalush, Joan Masson, Heath McLaughlin, Ira Michaels, Rosalinde Milan, Delma Miranda, Danny Mitan, Robbi Mitchell, Harry S. Murphy, Ryan Murphy, RJ Murray, Alicia Ott, Terrell E. Owens, Catherine Parks, Ann Parrish, Rob Passon, Jason Peck, Carlos Pena, Debra Peters, Tricia Pimental, Tim Price, Robert R. Prince, Kevin John Reilly, Rachel Rhodes, Lawrence Richard, John Riggs, Pete Rogan, Julia Ruiz, Tony Scarpelos, Tim Schnabel, Scott Serridge, Tom Sheeter, Skye Bronwen, Debra Stettin Sloan, Eric Sodden, Renzo Soriano, John Cameron Telfer, Raslyn Thomson, Gary Joseph Thorup, Johann Torres, J. Towers, Ron Trebilcock, Sally Wacht, Deborah Susan Williams, Tracie C. Wright, Suzanne M. Wynne

KEEP AN EYE ON
YOUR BRANCH PAGE

The Florida Branch Web page of SAG.org is an important resource for the membership. Visit it to stay updated on the latest Branch news.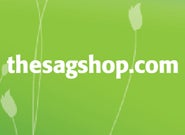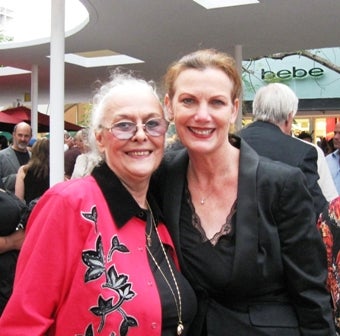 Casting director Dee Miller and Florida National Board Member
Nancy Duerr at the Legends Awards sponsored by Film Florida.
For info on Film Florida's legislative actions, go to filmflorida.org.
Where is all the work? What every member needs to know
At a recent SAG workshop, a member asked casting director Ellen Jacoby how to improve the odds of landing more roles. Her response? "Contact your local legislator. Without an increased incentive package, there won't even be enough jobs to audition for. "
Ellen's assessment speaks to a serious problem. Production locations are a numbers game, with more than 30 states offering cash rebates and/or tax incentives to attract Hollywood to their homebase. But for Florida, legislators have yet to pass a single economic stimulus package – for any industry – in the wake of our severe state budget deficit. 
The Florida Branch works in lockstep with key industry coalitions lobbying Tallahassee to increase our state film incentive package. While we were relieved to double our cash rebate incentives this year (and thankfully keep Burn Notice in our backyard), we're still not competitive enough with other states. That's why work that could film in Florida has migrated to Louisiana, Michigan, New Mexico and off shore.
At recent meetings of Film Florida and the Florida Film and Entertainment Advisory Council, we emphasized that it's going to take our entire industry to rally our legislators, and not just our spokespersons and lobbyists. Here are just a few things that you can do today to help:
• Sign up for newsletters from the Governor's Film Office to stay informed about incentive legislation and the industry at large. Click here to start.
• Log on to these websites for industry news, talking points and contact information for your legislators
filminflorida.com
filmflorida.org (check out the "Fast Facts" pdf)
fundfame.org
floridafilmproductioncoalition.com
Any questions: Call SAG at (800) SAG-0767, option 5, extension 7089. Stay tuned for e-blasts about upcoming calls to action.
Branch President's Message
By Steve Gladstone
And so it goes—our two largest contracts have been approved with a ringing endorsement from our membership, and all actors are back to work with sweeter terms for our work on the television, film, and commercial sets. The greatest impact for us here in the Florida Branch continues to be the work we do in commercials. Our principal day rate is now $592, our contributions to pension and health are healthier, and we have, for the first time, firm protections for our image in new media, on both the front and back ends. As well, coverage for background players increased from 40 to 45 covered members per production. Some of you talented folks participated in recent commercial productions for AT&T, Bud Light, DirecTV, Domino's, Target, Volkswagen, Wal-Mart and Wendys.
While new media programming unfolds over the next couple of years, we finally can begin to see just what sort of impact it will have. There was a lot of sound and fury signifying nothing regarding our terms for new media recently and now we will begin to see the real face of the thing. New media remains a developing arena for our product and hopefully will begin to blossom for us all. We must now keep our eye on productions that are taking place in our own backyards and make sure we are getting our shot at the auditions.
The summer months make for a good time to work on your personal website, enhance your iActor offerings, get that new headshot and build your reels by working on student films. You also will be well served tuning into the webinars hosted by the SAG Foundation. Every Tuesday evening in July there were terrific live workshops available from Los Angeles to members only, courtesy of your own living room and computer. LifeRaft explored myriad "business of acting" topics such as "The Real Deal on Actor Reels," "An Evening with Agents and Casting Directors," "Marketing Yourself" and "Knowing your Types." You could submit your questions to panelists and moderators in real time during the live stream via e-mail.
Just log on here to view the webinars. And there will be more of these live cyber sessions coming in the near future. This is some good stuff coming out of the birthplace of our industry, and for the first time, we can participate!
Coming Soon: SAG Florida Actors Corner
Acting Studio Exclusive for Florida SAG Members
Need a studio to videotape an out-of-town audition, or access to editing software to update your demo reel?  What about a private tuturial on iActor, or a rehearsal space to run lines? SAG Florida members won't have to look further than the Actors Corner, coming soon to our Miami office.
Conceived by your Florida Branch Council, the Actors Corner is modeled after the SAG Foundation Actors Center. For members and run by members, it will offer:
• Digital video recording equipment
• Computer lab including editing software, DVD and CD burner, scanner, and printer
• iActor tutorials
• Complete library of SAG Foundation "Conversations" DVDs (high profile members speaking to SAG members about their craft)  and "LifeRaft" DVDs (series addressing the business side of acting)
• Lounge for rehearsing and running lines
Look for announcements on our Open House coming soon. Volunteers are needed. We can't run our center without you. Here's how you can help:
• Resources: Donate books or DVDs on the industry
• Expertise: We're seeking skilled members to assist with camera recording and editing, as well as actors available to run lines for recording auditions with fellow members
 
Please contact our office if you are available to help. Watch your inbox for upcoming news.
Speaking Out
By Catherine Glynn
Member
The following article about the experience of taking financial core status comes by way of Chicago member Catherine Glynn from their newsletter, Playback:

Just yesterday afternoon my agent called me with an audition, and as always, I was very happy to be called in for a casting. I love knowing when I go out for auditions that if I get it, not only does it mean a nice paycheck for my day of work, it also means I'll be getting residuals when it airs.

Not 10 minutes later did I get a call back saying the producers didn't have the money for SAG actors, hence my audition was canceled. I couldn't help but think of all the actors who would go on that audition and simply take what they could get. Believe me, with the economy as it is these days, I empathize with the urge to simply take what I can get.

But if we, as individual actors, continually take what we can get without taking a stand for what we are worth, casting agents and producers will come to expect that of us as a whole.

I struggled with the issue of financial core vs. full membership—and after doing a Sears Christmas commercial, I decided it was time to figure it out. And I have to tell you that all of my agents, hands down, said go fi-core. With that resounding advice, I figured why not? Well, I can tell you why not....
I did three non-union commercials and one industrial during my stint as fi-core. It's been close to two years now, and one of those commercials still is playing both on television and on the website—with no hint of residual pay. And the industrial experience I had was a nightmare. I spent more than 10 hours on the set with only two breaks. And if that wasn't bad enough, several of the other actors were talking about how much they were making for coming in for only an hour. It was the same amount I was being paid for all 10 of my hours.
 
I continued to justify it with the fact that at least I was working. But the fact I was fi-core was like an itch that just wouldn't go away. It was something I never truly was comfortable with. Finally, when I made the decision to simplify my life and go exclusively with one agency, I got it straight. My agency made it clear that being a full member of SAG was the only way to go. Since signing with them, I haven't been on any non-union auditions. Do I miss it? No. I did a lot of running around for a long time, with small paychecks and endless runs without residuals. I also booked a national commercial that made a significant difference in my income for close to two years. In fact, it was triple the amount of money I made on all three commercials and the industrial I did during my tenure as fi-core.

As a full member of SAG, I am incredibly grateful to be part of a community that takes a stand for actors as a whole. We are worth so much more than we give ourselves credit for. Think about it—all the years of auditions, running around back and forth across town, the classes we have taken to hone our craft, those who have spent time earning a BFA and MFA—all that time and hard work should be accounted for, and that is definitely the case when you are a full member of SAG.
Health Insurance Alternatives for SAG Members
Haven't qualified for Pension and Health Coverage? Explore alternatives
By Renata Marinaro,
Manager Health Services Education
The Actors Fund
There has been a lot of news coverage of possible changes to our health care system in recent months. Until those changes occur, here's a brief overview of your health care options in Florida:

1) Work-related coverage: coverage through employment is usually cheaper than buying insurance on your own. However, if you're losing your coverage, consider COBRA, a law that lets you continue your insurance for 18 months. If you meet eligibility requirements, the federal government will subsidize your COBRA premiums at 65 percent. For more information, visit the Department of Labor's website. If you are a sole proprietor, consider enrolling in an insurance plan in August. Why? During August, sole proprietors have the right to buy insurance regardless of their health status. Pre-existing conditions can be excluded for a period of time.
 
2) Public programs: Florida has several health care programs: eligibility guidelines vary. Medicaid covers those with very low incomes who are blind, disabled, pregnant or parents of persons under 21. Florida KidCare covers persons up to age 19 who live in low-income families. Cover Florida is for adults who've been uninsured for six months or more. And Miami Dade Blue is a new collaboration between Blue Cross/Blue Shield and Miami Dade counties to offer lower-cost coverage to the uninsured in that area. The state of Florida operates an excellent website that provides information on all of these programs as well as on hospitals, health plans, prescription drugs and a "symptom navigator." Just click here.

3) Direct-purchase insurance: buying insurance on your own might be an option if you're young and healthy. However, insurers in Florida can deny you coverage, and pre-existing conditions may be excluded for a period of time. Be wary of discount plans that pretend to be insurance. This website is a reliable way to comparison shop.

4) Non-insurance options: if you can't afford insurance and don't qualify for other coverage, take advantage of sliding-scale clinics. For a list of clinics near you, visit The Bureau of Primary Health Care's website. You also may call the Florida Association of Community Health Centers at
(850) 942-1822.
For more information, visit the Health Insurance Resource Center's website. HIRC is a program of The Actors Fund.
The Health Insurance Resource Center, a program of The Actors Fund, was created in 1998 with the support of the National Endowment for the Arts to help people in entertainment and the arts find affordable health care and reduce the number of uninsured artists. HIRC includes in-person counseling in New York and Los Angeles, national telephone support, an Internet resource database and more than 100 Getting and Keeping Health Insurance workshops held at arts, cultural and human services organizations nationwide. For more information, call (212) 221-7300 or click here.
The Actors Fund is a national human services organization that helps everyone – performers and those behind the scenes – in performing arts and entertainment. Serving professionals in film, theatre, television, music, opera, radio and dance, The Fund's essential programs include social services and emergency assistance, health care and insurance, housing, and employment and training services. With offices in New York, Los Angeles and Chicago, The Actors Fund has – for more than 125 years – been a safety net for those in need, crisis or transition. Learn more at actorsfund.org.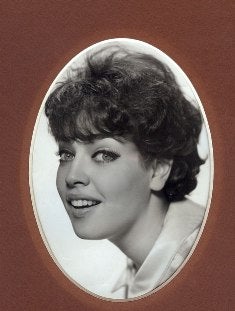 In Memoriam:  Connie Zimet
Earlier this year, our local unions lost a legendary voice-over performer and union leader.  SAG Member and long-time AFTRA Branch President Connie Zimet passed away after complications due to ALS (Lou Gehrig's disease). She was 67.
Not only was she a pioneer in our voice-over industry, but she was a prominent teacher, prolific artist, and passionate union activist. Dave Corey, current SAG and longtime AFTRA national board member recalled, "Connie took me under her wing around 1980. Apparently she saw/heard potential in me of which I was yet unaware.  She was a tough taskmaster when it came to critiquing my voice-over work (which she did until her untimely passing). Connie held my feet to the fire in the early '80s – literally pushing me up against my car in the parking lot of Criteria Studio – when I balked at her encouragement to serve as a union leader, saying 'no' wasn't an option! Again, she took me on as a project and groomed me to the point that I was able to fill her shoes on the AFTRA National Board . . . at least, try to fill them! Connie is an integral part of my 'roots' as a voice-over performer, actor and union activist." 
Union actors revered Connie. "I affectionately consider her my Yoda," said Corey.  "Mine was just one of hundreds, thousands of lives to be deeply affected by this remarkable woman. I think of her daily; every time I open my mouth."
We hope you will take a moment to click here to read Connie's obituary, which includes remembrances from industry insiders, as well as a close look at her extensive career as a national product-pitcher, nightclub singer, Broadway album recording artist, and stage actress – to name just a few of her leading roles.
Set Checks
By David Fazekas
South Region Executive
The Guild conducts set checks on productions for a variety of reasons. First and foremost is to check the performance by the signatory company. What performance means in a nutshell is whether or not the signatory is acting in accordance with the applicable provisions of the collective bargaining agreements. For example, has the employment contract been presented? Are there production time reports? Is there a temperature controlled area? Are tables and chairs available? Are proper meals being provided? These are just a few examples of what the Guild looks for when conducting a set check. 
Conducting set checks also helps the Guild maintain and foster good relations with the signatory and production company personnel. We do this by being available to answer all contractual questions, dropping off production documentation (i.e. contract books, digests, production materials, etc.) and by providing any other assistance that production requires. I just recently conducted a set check on an Ultra Low Budget film where I spent over an hour assisting the producer and unit production manager on how to properly complete the production documents, including the pension and health reporting form, while answering several contractual questions. From my experience, this visit will more often than not result in fewer problems and make production run smoother.
Conducting set checks is also a great opportunity for Guild staff to meet with members, especially those that we haven't met before. It's always nice to be able to put a name with a face, and I personally enjoy seeing members working at their craft and doing it so well.
But a lot of times the Central Florida office is not aware of commercials that are shooting in our jurisdiction until after they have come and gone. This primarily has to do with the reporting, or lack thereof, by the casting directors. Unfortunately, there is nothing in the Commercials Contract that requires the signatory company or their employee (i.e., casting director) to report to the Guild prior to the start date.
So help me help you. The next time you are booked on a commercial in Central Florida, please contact me at (407) 788-3020, or (800) SAG-0767, option 7, or via e-mail at david.fazekas@sag.org and provide me with the name, time, date and address of the commercial. I may not be able to conduct a set check on every commercial, but by having the information prior to the start date I will be able to increase the Guild's presence on
commercial sets.
HOW TO CONTACT US

Have a question about contracts, talent agents, your dues status? Need to file a claim?
The Florida Branch Office is here to answer your questions and assist.

Phone: (800) SAG-0767, option 5
E-mail:lkrensky@sag.org
Fax: (800) 844-5439
Mail: 7300 North Kendall Drive
Suite 620
Miami, FL 33156-7840