The Official E-Newsletter of the Dallas/Ft. Worth Branch

CURRENT TEXAS FILM PRODUCTION ACTIVITY

(This update is provided as a members-only service and does not include industrial film, commercial or new media production. Information is subject to change. Although these producers may have initiated signatory paperwork, always check with the office to make sure the project is fully signed before working.)
Red, White and Blue 
Ultra Low Budget
RWB Films LLC
Start Date: 6/14/09 
Wrap Date: 12/1/09
Location: Austin
Casting: Karen Hallford
karen@castingworksla.com
Nerveracker
Troublemaker Studios
Start Date: June 2009
Location: Austin
Casting: Beth Sepko
info@bethsepkocasting.com
Just Crazy Enough
Modified Low Budget
McNeese Media Inc.
Start Date: 7/1/09 
Wrap Date: TBD
Location: Oklahoma City
Mongolian Death Worm
Theatrical
Casting Director:
Harper Robinson
Sweet Tater LLC
Start Date: 7/6/09
Wrap Date: 7/24/09
Location: Dallas
Paradise Recovered
Ultra Low Budget
By The Glass Productions LLC
Start Date: 7/6/08 
Wrap Date: 7/28/09
Location: Austin 
and Bloomington, Ind.
The Last Thanksgiving 
Ultra Low Budget
TLT Productions
Start Date: 7/20/090 
Wrap Date: 10/1/09
Location: Donna, Texas
Casting: Pedro Garcia
(956) 655-9308
Machete
Theatrical
Machete's Chop Shop Inc.
Start Date: 7/29/09 
Wrap Date: 9/4/09
Location: Austin
Iron Horses
Low Budget
Curveball Films LLC
Start Date: 8/1/09
Location: Austin
Imago
Ultra Low Budget
Upstart Filmworks LLC
Start Date: 8/1/09 
Wrap Date: 8/20/09
Location: Houston
Breaking The Press
Ultra Low Budget
Pumpkin Seed, LLC
Start Date: 8/3/09
Wrap Date: 8/18/09
Location: Dallas
Rising Stars
Ultra Low Budget
Modern Verge LLC
Start Date: 8/10/09 
Wrap Date: 9/4/09
Location: Fort Worth
Up & Down
Ultra Low Budget
Potion Pictures
Start Date: 8/23/09 
Wrap Date: 9/7/09
Location: Houston
Casting: Johnette Duff 
johnetteduff@aol.com
Under The Influence 
Low Budget
Just Make It Happen LLC
Start Date: 8/24/09 
Wrap Date: TBD
Location: Little Rock, Ark. 
and Upstate New York
Wilderness
Ultra Low Budget
Wilderness LLC
Start Date: August 2009 
Wrap Date: TBD
Location: Central Texas
Casting: Javier Bonafont
WildernessFilm@gmail.com
The Letter H
Theatrical
GCP Film LLC
Start Date: 9/2009
Location: El Paso 
and Houston
Casting: Rodney Acevedo
Kick The Can
Theatrical
Liz Destro, Producer
Start Date: 9/1/09 
Wrap Date: TBD
Location: Austin

Heaven's Rain
Theatrical
Heaven's Rain, LLC
Start Date: 9/1/09 
Wrap Date: TBD
Location: Oklahoma City
and Amazon Rain Forest

Friday Night Lights
NBC Studios Inc.
Start Date: 9/2/09
Location: Austin
Casting: Beth Sekpo
info@bethsepkocasting.com
Jacob's Edge
Theatrical
Long  Distance Freestyle LLC
Start Date: 9/15/09 
Wrap Date: 10/25/09
Location: Dallas and Los Angeles
Casting: Nick Anderson 
(310) 422-5856

Epic
Low Budget
Start Date: 9/15/09
Location: Texas and Mexico
Casting:
epicmotionpicture@gmail.com

Cherry Bomb 
Ultra Low Budget
Strike Anywhere Productions LLC
Start Date: 9/16/09 
Wrap Date: 10/20/09
Location: Austin
Casting: Garrett Hargrove  
contact@cherrybombfilm.com
Pros and Cons
Ultra Low Budget
Going Bats Entertainment
Start Date: 9/19/09 
Wrap Date: TBD
Location: Irving, Texas
Casting: Scott Ross
(972) 877-6757
stross@goingbats.com
Beyond The Farthest Star
Modified Low Budget
Pathlight Entertainment, LLC
Start Date: 10/01/09
Location: Dallas/Ft. Worth

Shoot Out of Luck
(aka One Moon in Luck) 
Theatrical
Liz Destro, Producer
Start Date: 10/09
Location: Austin

Carried Away
Ultra Low Budget
Carried Away LLC
Start Date: TBD
Location: Fort Worth
Casting: James Johnston
(817) 915-4565

God Save the Red Black & Blonde 
Ultra Low Budget
Ordered Productions
Start Date: TBD
Location: Austin
Casting: Dan Jimenez 
daj5757@gmail.com

Player's School
Ultra Low Budget
Nexus Entertainment
Start Date: TBD
Location: Houston

Sodom: The Armageddon Prophecy
Modified Low Budget
Trinity Films LLC
Start Date: TBD
Location: Austin
Casting: Michelle Millette 
douglasthemovie@yahoo.com

Minority Western
Ultra Low Budget
FAD Productions
Start Date: 12/30/09
Locations: Arizona and Dallas
Casting Hernandez Agency
(213) 440-6288
CLARIFICATION 

"Speaking Out" by Chicago member Catherine Glynn in the May 2009 issue of The Buzz was reprinted with permission from PlayBack, the Chicago AFTRA/SAG newsletter.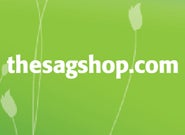 A Community of Actors
By Suzanne Burkhead
National Board Member
There's a reason why it's called the "acting community." Actors share a common bond. We know what it is to have the talent and ability to act. We know the frustration and challenges involved in actually getting the chance to act, as well as the satisfaction of working. The audition. The rejection. The elation of booking the job. The pride, skill, artistry and talent that go into each performance, and the joy that giving a good performance can bring.
That's why when we lose one of our own, it's a loss for each and all of us.
As a performer, I'm proud to be part of the acting community. As SAG actors, we're also part of the community of professional actors. We join our passion and dedication with business sense and professionalism. Members of Screen Actors Guild have a special bond. Yes, we're members of an organization with a rich, proud history. For over 75 years, the Guild had played a major role in the careers of actors, fighting for performer protections and artists' rights. Collective action and decision-making allow us to be stronger. As union members, we have a common bond, and with that bond comes responsibility. Together, and individually, we have chosen to work only under the protection of a union contract. We uphold the standards of wages and working conditions that benefit and protect all of us. These standards were often achieved after hard-fought negotiations and have evolved over time into the mature contracts we have today.
On your behalf, and on the behalf of all performers, Screen Actors Guild has successfully negotiated our two most important contracts: Commercials and TV/Theatrical. You, the members, ratified these contracts overwhelmingly. Your "yes" vote ensures that you, as well as all members, will continue to work under the protections of a contract. Both contracts contain significant gains that we can build on in the future. And the new contracts are just in time for the anticipated work increase due to the newly implemented Texas Moving Image Production Incentives.
Remember that you're part of a community. And remind your fellow performers that they are, too. Encourage others to take pride in their work and in their worth. It's a tribute to all of those who have gone before us.

True Story
By Brent Anderson
Branch President

This is a true story. Recently, I had a local SAG member contact me directly about a feature film project in which he was cast. Although this would be a very low budget project, the role would be that of the main villain, offering this actor a chance to really stretch his creative legs. The producers were very excited to have this actor on board, and the performer was eager to dive into his character. There was only one problem: the producers intended to shoot the film without a SAG contract.
The actor explained to me that he had been advised by various people to go "fi-core" in order to do the project. He had considered doing so, to the point that he agreed to do the picture and sacrifice his membership in SAG. But he was having second thoughts.
What many people don't realize is that going fi-core means that a member is actually resigning his or her membership with SAG.  As a result, the performer is no longer able to participate in any SAG member benefits.  No iActor, no voting, no holding office, and of course, no steady stream of interesting articles from your SAG Branch president (insert chuckle here).  Specifically, a fi-core performer is referred to as a "Fee Paying NON-MEMBER."  This means that one cannot represent oneself as a SAG member at any time. This includes resumes, auditions, interviewing prospective agents—you name it.  When SAG members go fi-core, they merely continue to pay fees to a union in which they no longer belong as a member.  What a waste.
Apparently, he had only recently learned that SAG takes a harder stance regarding any members who resign their membership with the guild.  "Won't going fi-core hurt me if I head back to Los Angeles?" he asked.  He had lived and worked in L.A. before, and was concerned that going financial core would hinder his efforts at finding work if he returned.  The fact is that when performers cannot represent themselves as SAG, it hurts them regardless of where they live and work.
If, like this performer, you are offered the part of a lifetime (or just one that might result in a huge payday) and the producers have not offered a SAG contract, call the local union office. Our staff is well trained in finding ways to put projects under a union contract to make sure you get the work and working conditions you deserve. They understand the needs of producers at every budget level, and discover what's missing is usually a simple conversation between the union and the producer.
By working together with SAG staff, it is possible to convert non-union work into covered work.
We want you to work, and we want to ensure that your membership is never in jeopardy. In fact, here's one member who just started rolling on his SAG feature this week. You'll recognize him if you get a chance to see the film. He's the good guy playing a bad guy. And he's still got a SAG card in his wallet.
Have a wonderful second half of summer.
Who's Watching Your Calendar?
By Linda Dowell
DFW Executive Director
Did you know that a talent agent has a limited window of opportunity to renegotiate use of your performance on a commercial for a rate above the scale you were originally paid? That window, calendar-wise, is between 60 and 120 days prior to the expiration of a 21-month commercial cycle, otherwise known as the Maximum Period of Use (MPU). Recently, I was contacted by a major advertising agency regarding a national campaign nearing it's 21-month completed cycle. Sometimes ad agencies will call to double-check whether the Guild has received a copy of the letter sent by the talent agent requesting a renegotiation for the continued use of a spot. Agents who submit letters of notice to ad agencies capitalize on the leverage this gives them to increase the rate of payment for a second 21-month period. It's to their benefit to do so, as it is to the performer whose work generates a higher pay scale.
So, why then is it that an ad agency would call me to inquire about a notice they did not receive from a talent agent? In other markets around the country, talent agents feel this process is so valuable to them that many of them send a courtesy copy to the union office to ensure there is record of their timely notice. They understand that one day too late is an opportunity lost and lost income for talent they represent.
It was discouraging to me to learn that one of our local agents failed to present timely notice and did a disservice to a member by doing so. The agent's neglect cost the actor a raise in pay – a raise that the employer expected to be requested – and the ability for the agent to collect commission on the subsequent MPU (applicable if a franchised agent has a signed contract with an actor who was paid scale on the original employment).  As I have in the past, I will remind the local franchised agents of the renegotiation process and again offer to them that the local office will maintain a file of copies of their notification letters should they choose to send one our way.
I encourage you to remind your agent of your expectations in this regard. And, even though you ask them to watch the calendar closely on your behalf, keep an eye on your paystubs, as you don't want to miss this window of opportunity. You can learn more about the Commercials and Industrials contracts in the Q&A provided here.

Tools Created for Spanish
Language Organizing
By Carlina Rodriguez
Director of Spanish Language Organizing

The SAG National Spanish Language Media Task Force is committed to encouraging Spanish-speaking SAG members and non-union actors to say "no" to non-union work and reject buyouts, thereby creating a unified voice to demand the pay and respect that they deserve as actors. The task force has created several new tools to assist with this effort and to help organize Spanish language commercial work.

An element to this campaign is the Nuestro Trabajo Vale Más ("our work is worth more") wallet card. The card, also in Spanish, serves as a great tool our members can use when talking to fellow actors about the benefits of membership, reasons to turn down non-union work and the differences in pay between non-union and union.  A flyer of frequently asked questions also is available for members to help give answers to questions that may come up in conversations.

A national toll free hotline (888) 297-4724 also has been activated to report Spanish language non-union commercials. This hotline is anonymous and confidential. The caller is asked to leave as much information as possible on the non-union audition or commercial he or she is reporting. SAG staff will investigate the information and move forward in enforcement or organizing.

For more information on the work of the National Spanish Language Media Task Force, contact Carlina Rodriguez, director Spanish language organizing at carodriguez@sag.org; Marlena Fitzpatrick-Garcia, manager Spanish language organizing at mfgarcia@sag.org; or Jacqueline Perez, organizer at jperez@sag.org. You also may navigate to the Spanish Language Organizing page of SAG.org by choosing the Organizing tab on the homepage.
SAG Foundation LifeRaft LIVE Stream
Pilot Program
Information meets technology with the new SAG Foundation LifeRaft LIVE Stream Pilot Program. Over the last couple of weeks, SAG Foundation programs titled "Career Sabatoge" and "Journey of the Working Actor" have been streamed for members coast-to-coast. The final final program will be "An Evening with Casting Directors." Make plans to join the discussion via your computer.
Tuesday, July 28 – "An Evening with Casting Directors," 6-8 p.m. To participate in this program, visit he SAG Foundation LifeRaft Live Video Stream Gallery here. (Enter show password "liferaft07" at the scheduled show times.)

Submit your questions to panelists and moderators during the events by e-mailing LifeRaft@SAGFoundation.org.
Get Yourself Ready to Compete
Calling all SAG actors! Get ready for a brand new season of ProACT Workshops coming this fall. Watch for notices about events developed to prepare actors of all ages to hit the ground running in response to the new Texas film productions and increasing work opportunities.
ProACT is dedicated to bringing us together to hone our acting chops and brush up on current industry practices so we can get down to business.  Make sure you're on the mailing list. Send your name and e-mail to Sheila Cooper at sheila.cooper@sag.org with the subject line "Put me on the ProACT List!"
Check it Out!
Conversations is a national speaker series through the SAG Foundation inviting well-known, working actors to share their experiences in the industry with an audience of actors. Conversations have been filmed for archival purposes and are now available for you to check out for viewing. To see the list of available DVDs, click here. The DVD library also includes a number of LifeRaft programs previously presented by the foundation. To reserve a DVD for a two-week viewing period, contact Sheila Cooper at Sheila.cooper@sag.org or (972) 361-8185.
Welcome to Our Newest Branch Members
New Members: Kathy Jane Hill, Paul Orrantia, Josh Tessier
Transfers: Adena Joy Bjork, Dawn Burgess, Jacqueline Camust, Dave Chiwis, Wayne Folmer, Carly Fox, Whis B. Grant, James F. Horton,
Andrew Howard Schneider, Brandy Tipton