The Official E-Newsletter of the Dallas-Fort Worth Local
GET ProACTIVE
By Sharon Garrison
ProACT Chair, SAG-AFTRA Dallas-Fort Worth Local 3rd Vice President
ProACT – Professional Actor Career Training — offers a variety of educational seminars for SAG-AFTRA members at $35 for the year.
Our ProACT Conservatory is expanding with a new vision and member involvement. Our ProACT Committee has been proACTive in creating relevant and innovative workshops for members, providing timely information for any stage of your career. In case you've been looking the other way, here's what you've missed so far:
• Social Media 4 Actors, Performers, Musicians with L.A. media guru Ben Whitehair
• Building Your Own Brand with Tara Di Leva, John Kolinofsky, Alvin Hysong and Lisha Brock
• The Business of Acting: Live Locally – Act Globally with David Moffat and David Small
• Commercial casting director workshop with CSAs Kim and Brad Burton
Time to ramp up your career? 
Join ProACT Conservatory and get ready to attend our upcoming workshops:
• Indie Contracts Made Simple for Producers and Actors – June 10
• Business of Acting: Realities of Working in Multiple Markets – June 23
• Casting director workshop – Aug. 16
• Diversity in casting – Sept. 15
• Stunt workshop – Oct. 18
• Kids in the Biz – Nov. 8
A Message from the Local President
By Brent Anderson
SAG-AFTRA Dallas-Fort Worth Local President
I don't know about you, but as a Texas resident (primarily) for roughly 40 years now, I think this may be the first time I can't wait for the heat of summer to get here. Or at least, the 35-degree temperature shifts to settle down. As I write this, we've experienced 80s on the weekend, 40s on Monday, back to 70s at the end of the week … definitely ready for a little consistency!
Ironically, our industry here in Texas has seen some similar up-and-down patterns in terms of growth over the past several years. 
As you may remember, the establishment of the Texas Moving Image Industry Incentive Program (TMIIIP) back in 2005 to compete with other states' incentives was a big first step towards increasing production in the Lone Star State. However, it was two more years before the program was funded, with $22 million allocated for 2007. At that time, the TMIIIP was expanded to include video games and digital media as well. As a result, we experienced a considerable increase in production work as compared to the previous two years. 
Based on this early success, the program was expanded in 2009 to include educational and instructional videos, and the minimum spend to qualify for film and TV incentives was lowered. Additional incentives were offered for productions shooting in historically underutilized areas, and the two-year budget for the fund was increased to $62 million.
However, as part of statewide budget cuts in 2011, funding to the TMIIIP was slashed nearly in half, to $32 million. This was better than no incentive program at all (and actually more than the initial amount funded), but it clearly put Texas at a disadvantage when trying to lure projects away from other states offering more aggressive incentives.
The drop in production was noticeable, and I remember personally hearing from many members asking, "Where did all the film and TV work go?" 
Apparently, SAG-AFTRA members weren't the only ones noticing the drop-off. After cutting the TMIIIP budget for 2011-2012, the Texas Legislature approved a whopping $94 million for the program for the 2013-2014 fiscal year! Since then, we've seen a large increase in work across the spectrum of available jobs, including film, television, and educational and digital media. I've personally noticed an upswing in the number of union television commercials recently, in addition to available voiceover work. More projects equals more potential jobs for members. And that is a good thing.
So as summer approaches, here's hoping that production in Texas continues to heat up along with temperatures. Right now, the forecast is looking very sunny indeed.
Good News from SAG-AFTRA
By Suzanne Burkhead
SAG-AFTRA National Board Member
We're all aware that there are members who have solid earnings but are still falling short of qualifying for union health coverage because those earnings are being split between SAG and AFTRA contracts. Although there have always been participants that have had employer contributions made to both plans, the split in those contributions has been aggravated in recent years by shifts in the industry that have resulted in increasing numbers of participants who have sufficient joint earnings, but are not qualifying for either plan.
In a first move that will help many members in that position, the SAG Health Plan Trustees announced that beginning July 1, 2014, members with earnings under SAG-AFTRA contracts who do not qualify for health coverage under either the AFTRA or the SAG health plans may be able to combine their earnings reportable to each plan in order to meet the dollar earnings requirement for Plan II eligibility (currently $15,100). This means that beginning with the base earnings period of April 2013 through March 31, 2014, earnings reported to both plans may under certain circumstances be combined to meet the dollar threshold to qualify for Plan II under the SAG Health Plan.
Although this is only a first step, the SAG P&H and AFTRA H&R Trustees are actively exploring additional options to qualify the greatest possible number of participants for health coverage through SAG-AFTRA work. Both plans are putting special focus on the possibility of creating a single health plan to cover all eligible participants working under SAG-AFTRA contracts. The union will do whatever we can to encourage and support the efforts of the plans.
In other good news, have you noticed that your residual checks are getting to you faster than before? Residuals processing time has been improved greatly, and technology and process improvements will help staff keep on top of the volume moving forward.
SAG-AFTRA has released the first-ever Personal Manager Code of Ethics and Conduct. The goal in developing this code is to establish a framework of mutually agreeable principles and practices related to representation of performers by personal managers. This voluntary agreement is designed to promote honest and ethical relationships between the union's members and the managers they choose to represent them.
I am at your service as your national board member. Please feel free to contact me with your ideas and concerns.
Back To One with Ivonne Coll
By Reis Myers McCormick
Remember the kiss in Godfather Part II where Michael tells Fredo, "I know it was you."? Ivonne Coll recalls it as the moment she was inspired to become an actor.
"Four o' clock in the morning ... Al came out of his trailer, Coppola giving him notes. Then action, music, and Al turned red as he walked toward John Cazale. He became flushed. Then the kiss, and I [think] 'What the hell just happened?' I had the script, but I hadn't read it — I only knew my part, right? I was very young and had never done anything. It was amazing. He did it in three takes!"
Wait. So, you're on the set of a major motion picture before deciding to become an actor? Is that how they do it in Puerto Rico? Never been in a movie, yet there was Ivonne, playing a role which Frances Ford Coppola wrote for her.
Coll is a director, teacher and award-winning stage and screen actor who calls herself a Latina "of a certain age." "All I ever wanted was to be a working actor. If you are a character actor, you can work forever."  

Ivonne Coll
It wasn't as though Miss Puerto Rico had no experience. Hosting her own TV variety show, she heard through the production grapevine of this American movie director scouting locations on the island, and ended up club-hopping with Coppola and Fred Roos. Then, saying goodnight, she told them to check out her show. Three months later, the news. "He told me to bring my own wardrobe, so there I was in my red dress watching Pacino's famous kiss." Take-home: Never underestimate the power of your network, and say yes when opportunity knocks!
Instinct and Craft
A secondary benefit to Ivonne's story: Lee Strassberg was on Coppola's set and later became her teacher. "Strassberg always said to trust your instinct," she said. Instinct led her to audition for her first Broadway role, even against friends' advice. "Learning to trust your instinct in life serves your character work. Working in the theater gave me time to explore. Strassberg would say, 'Don't just drink the water, experience the water.' Learning to create something real from an empty cup, that is the craft. It takes time. It takes work. People would become emotional and scream at him and he would just say, 'This is not the place for that. Do your work'."
Coll's triple minority demographic (age, gender and ethnicity), coupled with her ability to gracefully cross formats from film to TV to theater, gives her a unique position in the expanding U.S. Spanish language market. When she was called to audition for the "energetic grandma" in the Spanish version of a national brand commercial, the client asked on the spot if she could age up 20 years. She followed her instinct, kicked off her high heels, pulled out a character from her theater repertoire and booked it. That's some serious craft right there. Strassberg would be proud. Likewise, she easily glides into dark territory in her recurring role as a werewolf hunter gang leader in MTV's Teen Wolf and a corrupt governor in The Portrait's Secret (Planet Films). Energetic grandma, right!
The Business
Of her young television co-stars on Glee (Fox) and Switched at Birth (ABC Family), Coll says that staying grounded in this business is no accident. "Like my girls on Switched, it's being mindful of who surrounds them, not a little chorus of 'you're so fabulous,' etc. That can make you dizzy! I believe in strong mentoring." She advises young actors to join SAG-AFTRA as soon as they see the opportunity. "They need to ensure their futures, and parents need to be educated too. I just shot Endgame (Avila Entertainment) in Texas with Rico Rodriguez (NBC's Modern Family) and we will stay in touch. Rico's family was right there on set during Endgame. They're investing his earnings so he'll have something real."
In the interest of preparing young people, Coll offers coaching. "Kevin Hernandez has studied with me for years. Now, at age 15, he just landed his first series. He's serious. He's been a union member since he was a kid."
So, from her vast experience, what is her basic advice to actors? "Never, never give up. Acting is a vocation. Meisner said it takes 20 years to become a good actor."
Special thanks to Ivonne Coll for serving on the SAG-AFTRA National Spanish Language Media Committee.
Reis Myers McCormick has served on the Dallas-Fort Worth Board of Directors since 2009, and has chaired the Speakers Bureau Committee, as well as served on the ProACT Committee for the DFW Local. When not on set, she teaches creative process at KD College. McCormick's ongoing Back To One series highlights the real world and advice of seasoned professionals working in Texas.
Broadcast Corner
Joe Busch
Photojournalist, KFOR TV, Oklahoma City, Oklahoma
Last year on May 20, Edith Morales huddled in a 7-Eleven cooler with several others just as an EF-5 tornado proceeded to tear the city of Moore, Oklahoma, apart. She suffered several life-threatening injuries, including a broken back, while three other strangers who sought refuge with her were killed. After spending 50 days in an ICU, KFOR was there with her daughter as she heard her mom speak for the first time since that fateful day. Edith's body had been broken, but her amazing story of survival deserves to be shared. To see Edith's story, click here. 

Joe Busch
I recently won my first regional Edward R. Murrow award for work done on Edith's remarkable story. This Murrow Award recognizes excellence in journalism and my part in this collaboration was as editor. The daunting task of editing Travis Shutten and Jon Englert's exceptional footage came during July sweeps last year. Access to a story this compelling demanded my utmost attention. While winning a Murrow Award is exciting for both me and the station, it is only the result of efforts to tell Edith's amazing story. I am grateful that I was given the opportunity to remind our audience of the power of the human spirit and I am honored to have received recognition for that work.
Just Say ¡Sí!
By Hector Garcia
1st Vice President, Dallas-Ft. Worth Local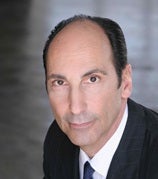 The exploding market reaching Latinos — both English and Spanish speakers — has opened opportunities for union members to work in all areas covered by contracts. On March 18, union members participated in a two-hour program, Just Say ¡Sí!, streamed online from N.Y., L.A. and Miami. Across the country, locals held viewing parties to learn about this burgeoning work, including Dallas, Houston and Austin.
The two hosts in each of the three originating cities discussed their work in each of six fields (on-camera, voiceover, musician, broadcaster, film and television) and then took questions from live audience members, as well as those viewing online.
David Viviano, chief economist for SAG-AFTRA, led off the evening with a powerful presentation of available work and the projected work increase for the future. Members were encouraged to explore all areas of working the Latino market, even if they don't specifically work in Spanish. 
As the only Texas member of the National Spanish Language Media Committee, I was pleased to participate in this event's organizing committee with members from MOVE N.Y., MOVE L.A. and the Spanish Language Media Committee. El futuro looks bright. Get out and grab the work!
Click here to view Just Say ¡Sí! The Latino Media Explosion: Opportunities in Any Language.
Dallas-Fort Worth Members Get Carded

Suzanne Burkhead, center, was recognized as DFW's Dynamic Leader for her many decades of service to local members, and proudly stands with DFW members who display their cards at the DFW membership meeting on April 22 at Ojeda's.

President Brent Anderson and 2014 Dynamic Leader Suzanne Burkhead
Is Your Project Greenlit?
Members should ask if their project is active (completed signatory paperwork) before reporting to the set. Contributions to the SAG P&H and AFTRA H&R plans can be delayed and/or refused if a project has not received active status by SAG-AFTRA. Members need all the credit they can to meet today's health qualifications. To make sure your work counts, call (214) 363-8300 or send an email to confirm your job's active status before going on the set.
Communication Overload: Casting Notices Should Rank No. 1
It's challenging to sift through all the e-blasts, websites, social media and texts in search of relevant news that can advance your career. Many actors hone their media lists to minimize the "noise" in their very busy lives and careers. One resource you'll want to include on your must read list is e-blasts from SAG-AFTRA Communications with the subject "Dallas-Ft Worth Local Members: Casting Notice." These are notices from producers and casting directors that may not have been forwarded by your agency. Often, these potential employers are unaware of the depth of SAG-AFTRA membership in Texas and are thrilled to find new talent for their rosters. Keep your eyes open for e-blasts from SAG-AFTRA Communications with "Casting Notice" in the subject!
Got questions about payments, contract negotiations or committees? Reach out to your local staff. We're ready to help.
Trish Avery, Executive Director of Dallas-Fort Worth Local
T.J. Jones, Director of Outreach and Broadcast
Sheila Cooper, Administrative Assistant
Welcome New and Transfer Members to the Dallas-Fort Worth Local
New: James C. Bristow, Michael G. Brown, Mason Dye, Sydney Garrett Hayes, James R. Higgins, Liz Mikel, Brian Palencia, Taylor Rae Towery, Akua Willis
Transfers: Nicole Hodges
Texas Production Activity
Click here and log in to see the latest production activity in the state.
SAG-AFTRA has been contacted by these productions about becoming signatory to one of our collective bargaining agreements. These producers may not have completed the signatory process at this time. It's the responsibility of each member to confirm each producer has signed the applicable contract before making an agreement to render services. Failure to confirm the signatory status before rendering services may lead to disciplinary charges being filed. If you have any questions, please contact the office at (800) 922-3872, or (214) 363-8300.