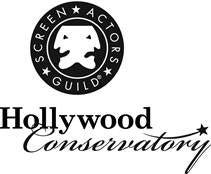 SAG members are invited to join the SAG Hollywood Conservatory Committee for an open house as the Conservatory rings in its 40th anniversary. The Conservatory program offers a low-cost opportunity for members to hone and develop their craft through classes, workshops and symposia - all on the AFI campus. Conservatory members are also eligible to be cast in AFI films.
 
Whether you're already a Hollywood Conservatory member or are thinking of joining and would like to know more about the program, this is the event to attend. Come visit our classrooms, see our offices, and meet the committee members, teachers and staff. Applications will be available for those wishing to join!
 
Two formal Q&A sessions will be held at 11:15 a.m. and 12:45 p.m. Committee members and staff will be on hand for the entire day to answer questions and provide workshop and casting information.
 
When: 11 a.m.-2 p.m., Saturday, January 21, 2012
                 
Where:  Conservatory Office
AFI Campus, Library Building
2021 N. Western Avenue
Los Angeles, CA  90027

Parking: Free
 
RSVP: No RSVP necessary.
 
Questions? For more information or if you have any questions, please call Dawn Deibert at (323) 856-7736.
        
Directions to AFI:
If you are heading East on Franklin Ave, turn left (north). The AFI is halfway up the hill on the left. Turn into the driveway and go up the hill (past Immaculate Heart High School). The first building on your left is the Warner building where many auditions for student films are held. To get to the SAG Conservatory, continue driving. Further up the hill, as you veer left, you'll see a white two-story building, the Mayer Library. The SAG Conservatory office is located in LIB 100 on the ground floor. The studio, classroom and the Frankovich/Barnes screening room are also located on the ground floor.