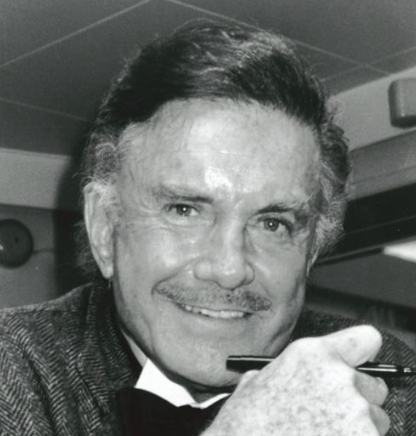 Screen Actors Guild mourns the loss of former National Board member Cliff Robertson. The actor died Saturday in Stony Brook, N.Y., one day after his 88th birthday.

Robertson's career as an actor on television and in film spanned nearly six decades, and he served as a Screen Actors Guild Board member for 30 of those years. He began his board service in 1962 with a three-year stint in Hollywood and then served as a National Board member from the New York Division for 27 consecutive years, 1978-2005.
In 2008, Screen Actors Guild New York Division paid tribute to Robertson. He said then about his service on the board:
"Actors are predisposed to bending a little bit if they have to, whether it's on overtime, or a meal penalty, and it's mostly born out of a fear of the inability to work. I can't blame actors for bending a little bit if they have to—they have to get food on the table for their families. But I learned the hard way that you can't look the other way when people are breaking rules on a set or anywhere else in life. I am proud and grateful for my service to Screen Actors Guild and to my fellow actors."

With a background in theater, Robertson made the transition to live television in the early '50s. In the 1963 World War II film PT-109, playing a young John F. Kennedy, Robertson had the distinction of being the first actor in a film to portray a sitting president.

He won an Emmy in 1966 for his television work in The Game for Bob Hope Presents the Chrysler Theatre and in 1969 won an Academy Award for playing a man with a mental disability in Charly. In recent years he appeared in three Spider-Man films. In 1987, Robertson received a star on the Hollywood Walk of Fame.
Robertson is also remembered for the real-life role he played as a whistle-blower in the check-forging scandal of then-Columbia Pictures President David Begelman in the late 1970s.
"My father was a loving father, devoted friend, dedicated professional and honorable man," daughter Stephanie Saunders said in a statement. "He stood by his family, friends, and colleagues through good times and bad. He made a difference in all our lives and made our world a better place. We will all miss him terribly." 
An avid pilot, Robertson received five honorary doctorate degrees and was also a member of AFTRA, AEA, DGA and WGA. His funeral is scheduled for Friday in East Hampton, N.Y.