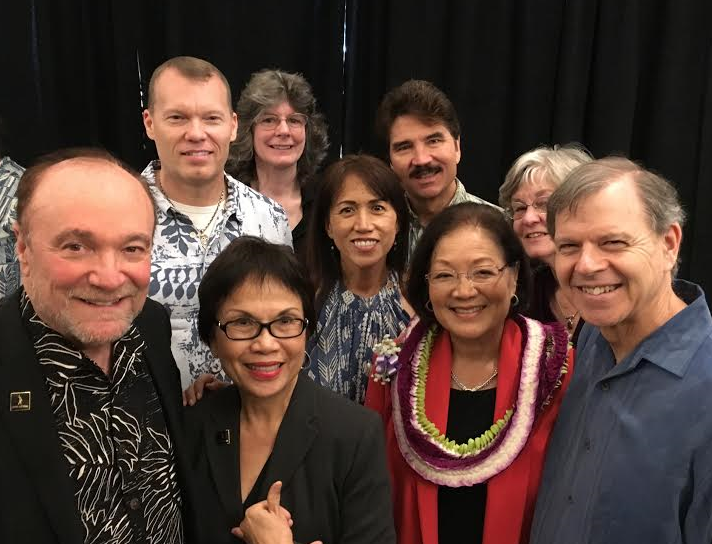 Breakfast with Sen. Mazie Hirono. Photos by Charles Uyehara.
By Charles Uyehara
Vice President & Chair, Legislative Committee
In case you were not aware, Hawaii offers a tax incentive to TV and motion picture companies that shoot here on the islands. More productions equals more work for actors, crew and drivers.