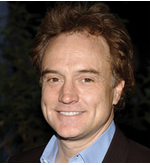 Screen Actors Guild member Bradley Whitford (Good Guys, The West Wing) and SAG and AFTRA National Board member Gabrielle Carteris (My Alibi, Beverly Hills, 90210), along with other SAG and AFTRA members, joined tens of thousands of protesters in Madison, Wis. on February 26, in a show of solidarity with Wisconsin workers.
Wisconsin Gov. Scott Walker's plan to strip most public unions of their collective bargaining rights has ignited a firestorm of controversy. Walker has rejected union compromises, and anger and frustration has grown as the stalemate wears on. Several published reports estimated the crowd was larger than the previous weekend's 70,000.

"This governor has to understand Wisconsin is a stubborn constituency. We fish through ice!" said Whitford, a Madison native.

Anti-labor bills have recently been introduced in dozens of states. It is believed that if this action succeeds in Wisconsin, more and more anti-union efforts may spread across the country and ultimately could affect all labor organizations, including SAG.

Also present at the rally was AFTRA National Board member Robert Newman (Guiding Light), who talked about the importance of unions supporting each other in times of crisis.

"There's a symbiotic connection between all unions," Newman said. "If something is happening in one portion of the union world, then there's the potential for it to happen in other portions."
Read more at USA Today.