The Official E-Newsletter of the SAG-AFTRA Atlanta Local
2015-2017 LOCAL BOARD
Ric Reitz – President
Michael Pniewski – First Vice President
Jon Hayden – Second Vice President
Yolanda Asher - Secretary
Ray Benitez
Tye Claybrook
Doug Kaye
Sheila Maddox
Debra Nelson
Michelle Rivera 
Barry Stoltze
LOCAL STAFF
Atlanta Local Executive Director
Atlanta Local Assistant Executive Director
Administrative Assistant
Contact Info
455 E. Paces Ferry Road NE, Suite 334
Atlanta, GA 30305
Tel. (404) 239-0131
Fax (404) 239-0137
SUPPORT THE USO
For nearly 75 years, the USO has served U.S. military members throughout their service, from the moment they join, through their deployments and as they transition back to their communities.
For the sixth year, SAG-AFTRA is helping to ensure that the USO can continue to be by their side for years to come.
Consider showing your support by making a donation in honor of our service members and their families online at uso.org/sagaftra.
Your donation of $25 can provide service members with the opportunity to call home and connect with their loved ones, supplies for game nights or a selection of movies to help them enjoy an evening off.
A gift of $50 helps supply USO facilities with couches, video games or familiar snacks from home.
A $100 donation can guarantee troops have access to technology like Skype or email, or provide cheer boxes for troops.
SAG-AFTRA members have a long history of supporting service members and the USO. With your help, we can continue to show our service members how much their sacrifices are appreciated. 
A Message from the SAG-AFTRA Atlanta President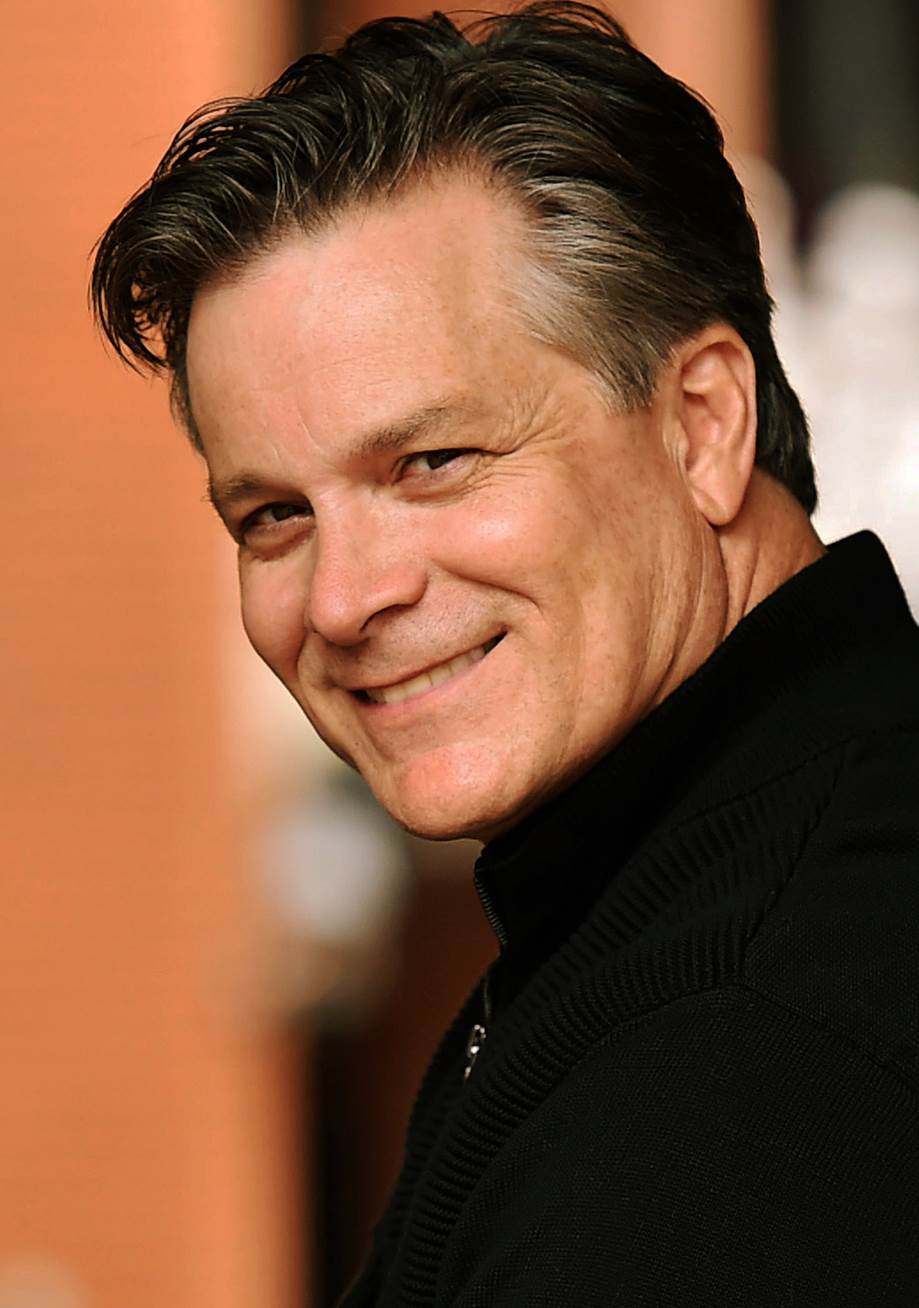 Greetings Fellow Members,
Last year was a great year for our local, as the Motion Picture Association of America officially declared Georgia the third-largest production center in the United States.
Incredibly, Georgia has averaged over 30 productions a month during that time, with one month having over 40 simultaneous productions. Thankfully, we're seeing more and more local members getting hired as well.
I'd also like to welcome our many new members. In 2015, we had 154 new joins and 83 transfers to our market. Our total membership, as of this writing, is now 1,700, and it appears we'll continue to grow at this pace or better into the foreseeable future.
With more work, of course, comes more competition. You should all be doing whatever you can to improve your skills and be ready to take advantage of opportunities as they appear. The more professional and prepared you are, the better your chances of getting booked. And every time you audition, you are a reflection of this marketplace. So, please do your homework.
Along those lines, our SAG-AFTRA Muriel Moore/Danny Nelson Conservatory is still holding monthly workshops and seminars aimed at helping you hone your skills at no charge, although seating is restricted. Read the attached notes from Conservatory Committee Chair Clayton Landey to get more information, and you can follow the member-run Conservatory Facebook group so you can have the latest news as it relates to its schedule of events.
In midsummer, another election for our local board of directors was held in conjunction with national elections. Ken Howard was re-elected president, Jane Austin was elected to the national secretary-treasurer's position and Gabrielle Carteris was re-elected executive vice president. All will serve two-year terms.
Atlanta Local Board  
Locally, I was re-elected president; Mike Pniewski, 1st vice president; Jon Hayden, 2nd vice president; Yolanda Asher, secretary; Debra Nelson, National Board rep and Local Board member; and rounding out the board alphabetically are Ray Benitez, Tye Claybrook Jr., Doug Kaye, Sheila Maddox, Michelle Rivera and Barry Stoltze. With the exception of Debra Nelson's National Board seat, every local board member is serving a two-year term. Debra's position nationally is for four years.
Our local committees were reconstituted after the election, also for two-year terms. The following list of committee chairs is provided for your knowledge and convenience:
Agent Relations Committee: Debra Nelson, chair; Ric Reitz, vice chair
Atlanta HealthNet Committee: Dr. Jared Simon, chair; Yolanda Asher, vice chair; 
Muriel Moore/Danny Nelson SAG-AFTRA Conservatory: Clayton Landey, chair; Tye Claybrook, vice chair
Diversity (EEO) Committee: Ray Benitez, chair; Michelle Rivera, vice chair
Indie Outreach Committee: Yolanda Asher, chair; Carrie Anne Hunt, vice chair
Lend Me An Ear Committee: Barry Stoltze, chair; Doug Kaye, vice chair
Organizing Committee: Jon Hayden, chair; Barry Stoltze, vice chair
Stunt & Safety Committee: Scott Dale, chair; Elizabeth Davidovich, vice chair
Wages & Working Conditions Committee: Mike Pniewski, chair; Sheila Maddox, vice chair
The local president, if not otherwise noted, serves as ex-officio on all committees.
Further, the following local members serve on national committees: 
Ray Benitez: EEO Committee
Dante Ha: Stunt and Safety
Debra Nelson: Commercial Negotiating Committee, Committee of Locals, Reinstatement Obligations Review and Right To Work Committee
Ric Reitz: chair of the Right To Work Committee, Fi-Core Committee
Barry Stoltze: Organizing Committee
And, Mike Pniewski, who has served on three TV/Theatrical negotiations, also serves as a trustee for the SAG-Producers Pension & Health Fund, which shows that local members can make a difference nationally. 
Later this spring, we will be holding our annual member meeting. Details will be published as soon as they are available.
As a reminder, Georgia was granted a three-year, Special Performers Contract (SPC) waiver for corporate/educational and non-broadcast (formerly industrial) productions. This waiver allows for the employment of mixed casts of non-professionals not covered by the contract and professionals who would be guaranteed union wages. It is hoped that this waiver will help facilitate union contracts and wages for professional performers on productions that would otherwise remain non-union.   
Please contact Melissa Goodman or Alison Wise in our local office for more details. You could be missing opportunities to work if you don't learn about this important waiver. Frankly, we've discovered members need to be their own best salesperson in this regard. So, get working to get more work for yourself!
Finally, a new local staff position was added in 2015. Please welcome Briana Franklin as our new administrative assistant. She joined our office in August. 
Thanks for the read. I am proud to serve as your president. This year is sure to be another great year. So, get ready, work hard and break a leg!
Best,
Ric Reitz
SAG-AFTRA Atlanta Local President
National Board Report
By Debra Nelson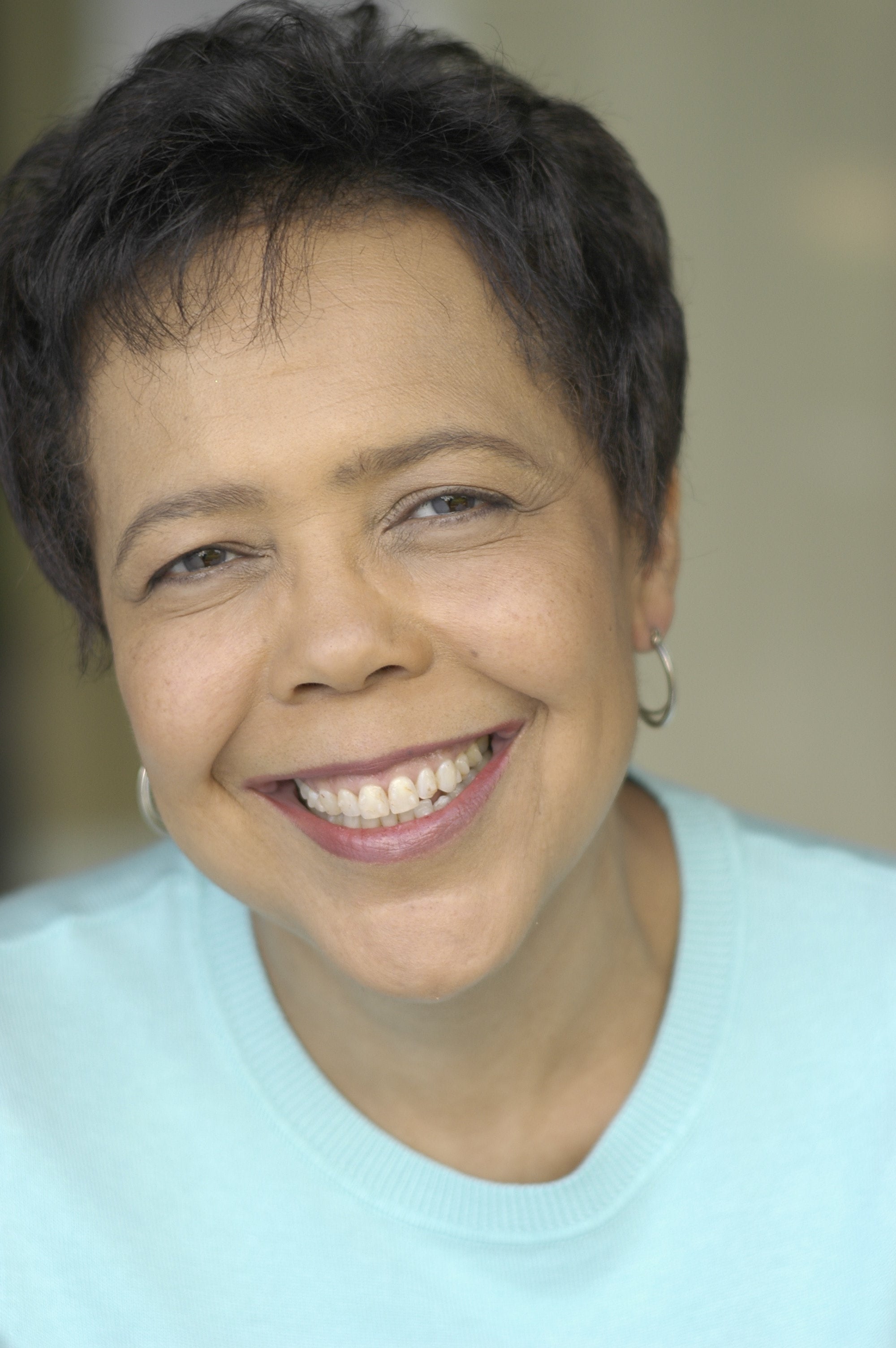 Let me start by wishing every member of the Atlanta Local — longtime members, new joins and recent transfers — a very happy new year. If we haven't met yet, let me introduce myself: I am your representative on the SAG-AFTRA National Board. As part of my duties, I take issues and concerns that affect members of this market and members across the country to the National Board for discussion and action at the quarterly meetings, and I attend the biennial national convention.
The theme of the SAG-AFTRA 2015 National Convention was Educate, Engage & Empower. Educating yourself on areas like union operations, the local market, industry trends, technology, "right-to-work" and the contracts are equally as important as educating yourself on your craft. And after all, it is called show business. All of these areas have a tremendous effect on our careers.
For example, as a new member or transfer from a union security state to the Atlanta Local, do you know what it means to be a member of the union in a so-called "right-to-work" (RTW) state? The term sounds positive but, in actuality, the law undermines union protections. The law allows non-members to work under SAG-AFTRA contracts and receive the same protections without being required to ever join or pay dues/fees. However, you need to understand that members are not allowed to work off the card under any circumstance, and doing so is a violation of Global Rule One. Anti-union pockets are deep and they continue to back attempts to pass RTW legislation state by state. The National RTW Committee continues to work to combat the negative effects of RTW laws and to increase the many benefits of membership everywhere. I proudly serve as a member of the National Right-To-Work Committee and Local President Ric Reitz serves as the national chair.
I will also once again serve on the upcoming Commercial Contract Negotiating Committee. The Wages & Working Conditions Plenary took place in Los Angeles the weekend of Jan. 16-17 to formulate proposals for negotiations. There's so much more to our contracts than the session fee. Take the time to educate yourself on all aspects of all SAG-AFTRA contracts — the difference in categories, units, new media, wardrobe, overtime, meal breaks, etc. Last year, we approved updated agreements for animation, Network Television Code, Co/Ed, sound recordings and the first audiobook contract. And educate yourself on how to complete an actual contract when you work because no matter what is negotiated by the committee and ultimately approved, if it's incorrect or not written on the contract you signed on the set, it doesn't matter.
The best way to educate yourself is to become engaged, which will empower us all in the end. Attend local meetings and events, volunteer, read local and national communications, participate in the Commercials Organizing & Recapture Initiative, contribute toward the 1 million hours of mentoring SAG-AFTRA has committed to President Obama's Call to Arts initiative and follow SAG-AFTRA on social media. Stay informed. Just be sure your information comes from official local and national SAG-AFTRA sources.
I look forward to continuing to represent the Atlanta Local and to helping our market to continue to grow and prosper.
Radio Players Draw Laughs
By Barry Stoltze
Chair, Lend Me an Ear Committee
The Atlanta Union Radio Players' 12th Annual Lend Me an Ear: Laughs by the Dozens was a huge success. This past October, we raised $5,222 for the Atlanta Community Food Bank, which gave the group over $45,000 in buying power just in time for the holidays. We broke our old record by more than $1,500. Comedy sells! Our 45 performers and excellent crew provided some top-grade guffaws for our packed house of 200-plus at the New American Shakespeare Tavern. It was a great tribute to the comedy geniuses of radio: Burns and Allen, Abbott and Costello, Jack Benny, Lucille Ball, Edgar Bergen and Charlie McCarthy, Mae West and Minnie Pearl, among many others. Next year will be our lucky 13th anniversary, so look for radio tales that deal in intrigue, treasure, superstition and, of course, the "theater of imagination!"


The entire cast of Lend Me an Ear. Photos by Caran Wilbanks.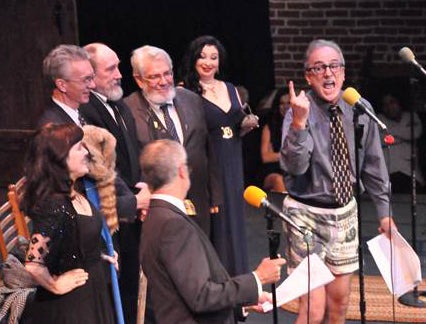 The cast of The Fred Allen Show with special guest "Jack Benny."
Conservatory 
Now in our fourth year, we at the SAG-AFTRA Muriel Moore/Danny Nelson Conservatory are proud of our continued success supporting the professional actors in our Georgia market. We launched the Conservatory with An Evening with Georgia Film Icon Shay Bentley-Griffin. Shay spoke to a standing-room-only crowd of well over 100 members. Since then our attendance has grown to over 3,300 at our speaker events, casting director meet-and-greets and industry workshops. Our unofficial Facebook group has a following of more than 1,700 people — further evidence of our meeting the twin goals of building community among the professional actors in Georgia and raising the bar of professionalism in our marketplace. Additionally, each year we host one event open to all actors in Georgia, union and pre union alike. Last year's Open Event was our most successful program to date. The panel discussion Atlanta Agents on the New Atlanta, a roundtable of Atlanta franchised agents, drew a crowd of over 450. Led by Committee Chair Clayton Landey, the panel adressed the issues that most affect us in the burgeoning film and television industry here in Georgia. We are also proud to note that as all of our events are free and open to all SAG-AFTRA members. Our members have stepped up by donating hundreds of pounds of food at each event to those in need in our community. The food is distributed via the BCM Food Pantry. We leap into the new year with casting director meet-and-greets with George Pierre and then Big Picture Casting. Looks to be another great year for the SAG-AFTRA Muriel Moore/Danny Nelson Conservatory!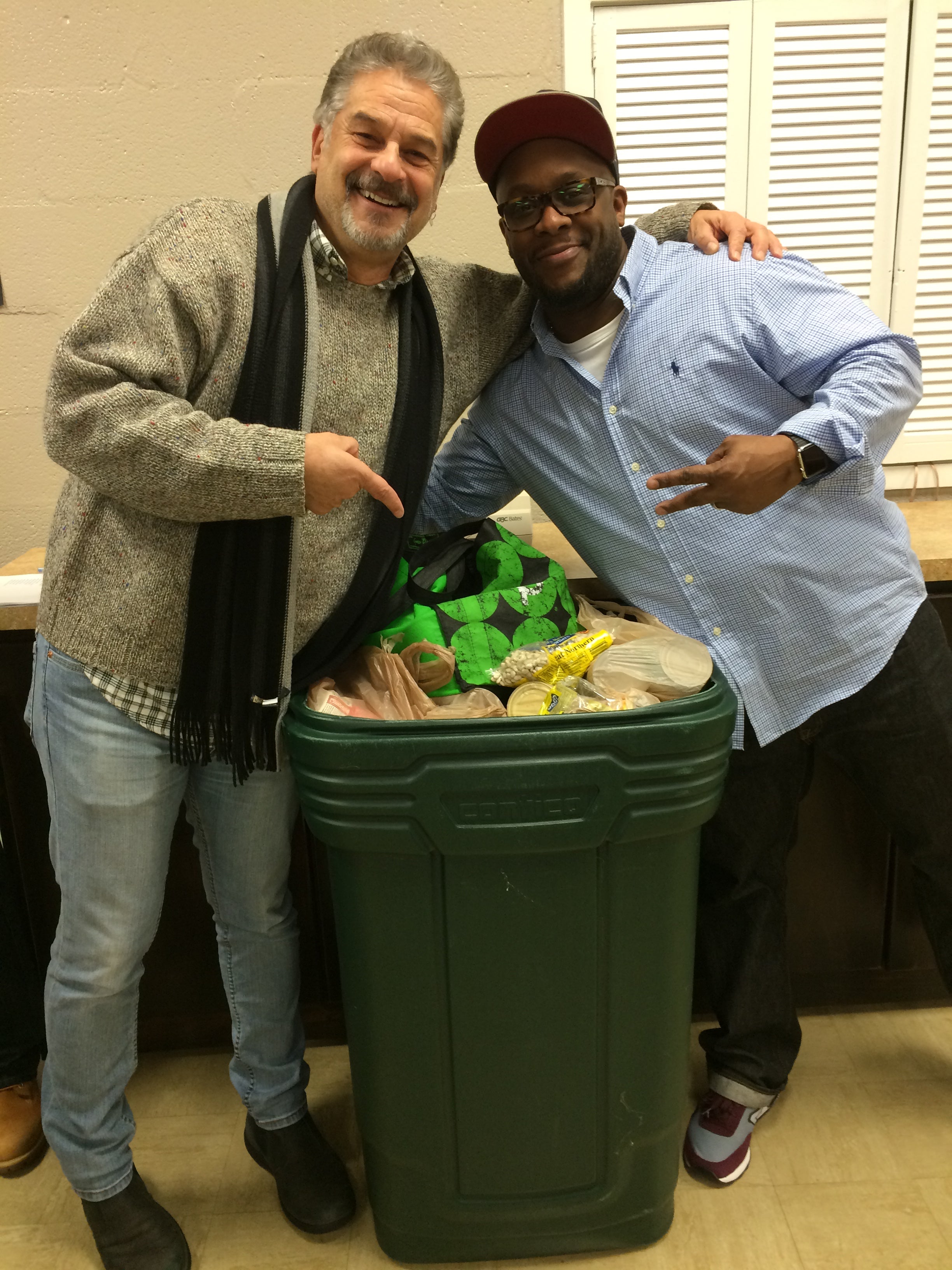 Conservatory Committee Chair Clayton Landey and Casting Director George Pierre gesture at a basketful of food donations for the Buckhead Chrtistian Ministry Food Pantry.