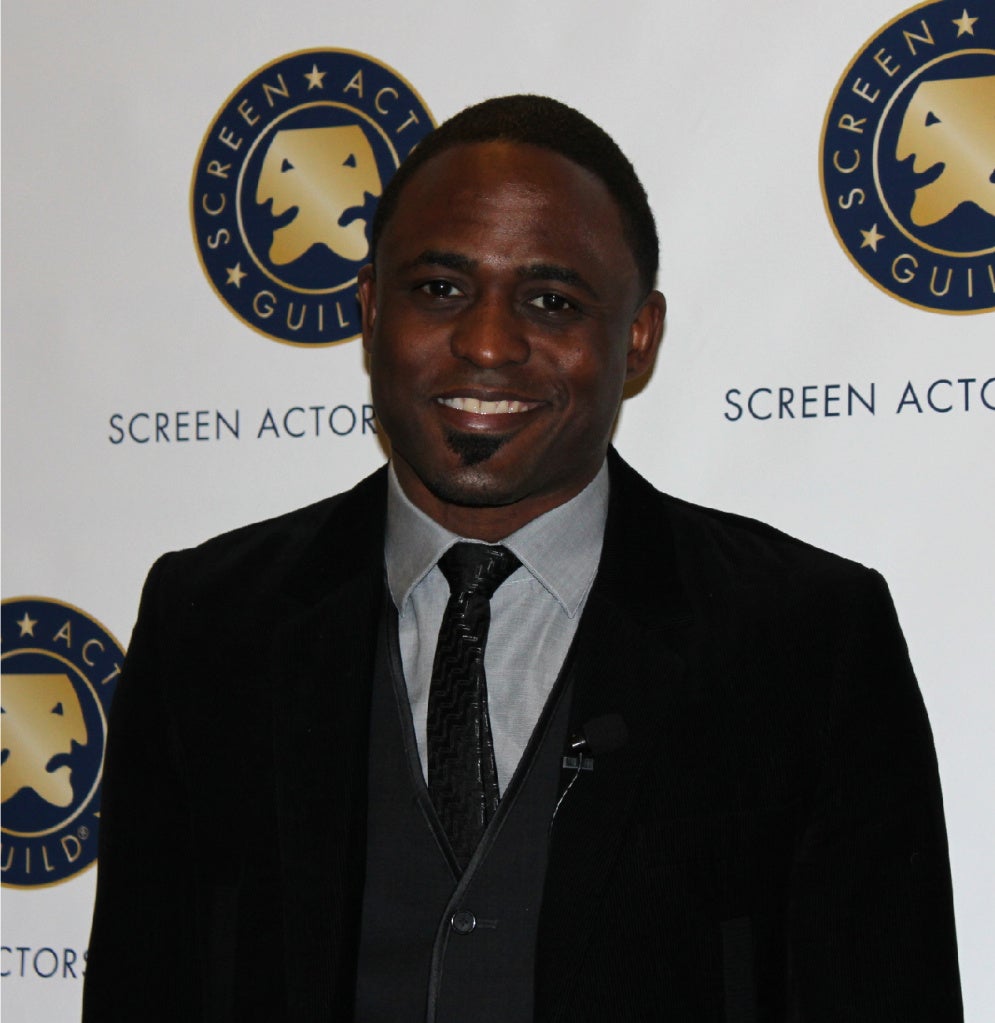 Do you really want to act, or do you just want to be famous? That was the question posed by a panel of accomplished actors and producers at a February 23 event examining what it means to be an African American in the entertainment industry
"The Black Hollywood Experience: Our History Our Future," held at Screen Actors Guild in Los Angeles, featured Don Cheadle (Iron Man 2, Crash, Hotel Rwanda), John Singleton (Boyz in the Hood, Shaft), Marla Gibbs (The Jeffersons, The Hughleys), Taraji P. Henson (The Karate Kid, The Curious Case of Benjamin Button) and casting director Chemin Sylvia Bernard (Fat Albert, Cool Runnings), and was moderated by Wayne Brady (Let's Make a Deal). The evening also featured a special performance by Grammy Award-winning singer Dawnn Lewis.
The panel was organized by the SAG National Ethnic Employment Opportunities Committee, headed by co-chairs Vivicca Whitsett and Bertila Damas, and SAG Affirmative Action & Diversity.
"It's important to learn from actors whose journeys have paved the way for all performers of diverse racial and cultural backgrounds," said Whitsett. "We are honored to highlight the challenges we have overcome and the ones that lie ahead so that we may insure opportunities for the future of all performers of color."
"At this critical juncture for the American labor movement, it is paramount that the vastness of the real American scene be represented on screen," added Damas. "We hope these national events will inspire Screen Actors Guild members toward new and bold actions that will forward their careers and enhance their experience as artists."
"It has been a long and often difficult journey for African-American performers throughout the history of this industry. In many ways, they now have more opportunity than ever before, but there is still much more to accomplish," said SAG National Executive Director David White. "Black History Month is a time to reflect on the achievements of the trailblazers of yesterday, honor the efforts of today's African-American actors and prepare for tomorrow's challenges."
Although the event was scheduled to coincide with Black History Month and the panelists discussed challenges faced by African Americans in the entertainment industry, many of the evening's major themes transcended race.
Every actor faces setbacks and crises of confidence, but they must stay focused on their goals and persevere, panelists said.
"This is a business where you constantly have to prove yourself," Henson told the packed house of more than 400 attendees. "Be clear what it is you want from this industry."
In her work in casting, Bernard often sees actors for whom becoming famous is the goal, and acting is only a vehicle to achieve that objective. That lack of dedication to the craft comes across during auditions.
"Ego is what I usually see coming through the door," Bernard said. "I have a tenet I tell actors all the time: It's either your job or it's not."
She noted that actors with a more long term vision have an idea about the role for which they are trying, and give each audition their best effort. They may not get the part, but their focus and talent is noted, and may be rewarded with a different – and possibly better part – months, or even a few years, later.
Cheadle said the best way to find success is to be multi-talented, and the panelists' résumés bore that out, with credits in writing, producing, directing and singing. There are many paths to success, but all require dedication and a passion for the craft.
"What are you doing now? Are you pursuing it in any other way than (saying), 'I want to be famous,'" he said.
The message of remaining motivated and focused is universal, but being an African-American actor presents additional challenges. Singleton lamented that in terms of diversity, the industry seems to be reverting back to casting token black characters. 
"I don't even see it so much as racism as something more insidious. It's indifference," he said.
SAG member Derek Shaun, who attended the event, agreed that black roles need to me more multidimensional. 
"Not all roles are as broad as I would like them to be. I feel like I could be a doctor or a lawyer. I don't have much experience being a drug dealer," he said.
Another attendee, SAG member Ninja Devoe, said race shouldn't be an issue in casting.
"It has nothing to do with black and white anymore. It has to do with what people relate to," Devoe said. "Just because you're a Caucasian doesn't mean you won't relate to me. Or Hispanic or German. We're all human beings at the end of the day."