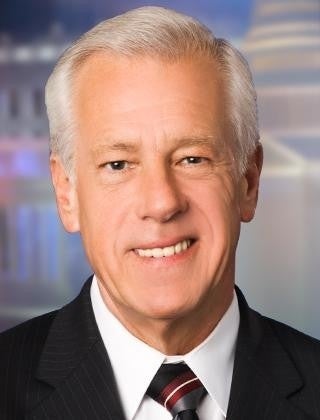 ABC7/WJLA-TV's Doug Hill
Award-winning Chief Meteorologist Doug Hill will be leaving ABC7 News on Sept. 15. Hill spent 17 years at the Washington-area station. He is currently seen weekdays on ABC7 News at noon, 4, 5 and 6 p.m., as well as on News Channel 8 Midday at 11 a.m. A respected leader and one of Washington's most trusted weather forecasters for the past 33 years, Hill will leave television to focus full time on family and church.
Prior to joining ABC7/WJLA-TV, Hill served for 16 years as chief meteorologist for WUSA-TV. He began his broadcast career in 1978 at WWBT-TV in Richmond, Virginia. In 1980, he made the move to Detroit, where he worked for both WDIV-TV and WXYZ-TV, before returning in 1984 to Washington. 
"I've been very fortunate to make a career out of a childhood hobby. I love what I've been able to do here at ABC7 and I love the people I've worked with over the years," said Hill. "I've been given a great platform to use my talents in meteorology; now I'm going to dedicate those gifts to Christian ministry and focus on my family. I'm looking forward to the next chapter in my life and am privileged to have ABC7's full support."
Congratulations and best wishes, Doug, from your friends and colleagues at SAG-AFTRA!