SAG Announces Passage of Consumer Protection Legislation
Screen Actors Guild, Assistant Majority Leader Krekorian and Deputy L.A. City Attorney Mark Lambert Announce Passage of Consumer Protection Legislation

Los Angeles (October 21, 2009) - Assemblyman Paul Krekorian (D-Burbank), flanked by children, their families, Screen Actors Guild executives, law enforcement and others, announced the passage of legislation to protect young actors from scams that could save families millions of dollars.

"Complaints from consumers about acting and modeling scams have doubled every year since 2006," Assemblyman Krekorian said. "These scams financially and psychologically hurt Californians because state law was inadequate to properly deal with disreputable talent scouts. My bill offers a comprehensive approach to protecting children and others by setting guidelines under which legitimate businesses can operate, alerting consumers to dishonest business practices and by providing law enforcement with the tools necessary for investigation and prosecution. With this law in place, we now have a powerful tool that will protect children and save California families millions of dollars."

Screen Actors Guild National President Ken Howard said the legislation will offer greater protections to innocent young actors. "AB 1319 is an example of how we can protect innocent, well-intentioned people from paying for goods that no person or entity can promise or deliver," said Howard, whose organization co-sponsored the bill. "The promise of acting jobs is no longer for sale. Screen Actors Guild has a long history of protecting children. In fact, since our founding members organized SAG in 1933, our union has helped create numerous laws and bargained critical contract provisions designed solely to protect children's income, education, and most of all, their safety and well being."

David White, national executive director for SAG, said the new law will responsible for "safeguarding the rules of the road for this industry for our members, and for the children who are members, and for children generally."

Click here to read more
California Passes New Law to Protect Child Actors From Scams
Los Angeles Times, Oct. 21, 2009
http://latimesblogs.latimes.com/entertainmentnewsbuzz/2009/10/state-passes-new-law-to-protect-child-actors-from-scams.html
SAG Legislation Aims to Protect Kids
Variety, Oct. 21, 2009
http://www.variety.com/article/VR1118010224.html?categoryid=13&cs=1&query=1319

SAG, Lawmakers Celebrate Anti-Scam Bill
Back Stage, Oct. 21, 2009
http://www.backstage.com/bso/news-and-features-news/sag-lawmakers-celebrate-anti-scam-bill-1004029382.story

SAG, California Pass Consumer Protection Bill
The Wrap, Oct. 21, 2009
http://www.thewrap.com/article/sag-california-pass-consumer-protection-bill-8973

Crackdown on the High Price of Fame
NBC Los Angeles, Oct. 21, 2009
http://www.nbclosangeles.com/news/local-beat/Crackdown-on-the-High-Price-of-Fame--65318547.html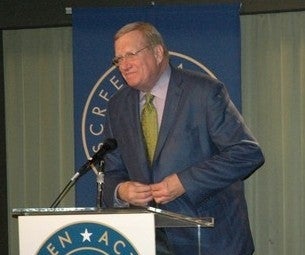 SAG National President Ken Howard talks about how AB
1319 will protect innocent, well-intentioned people.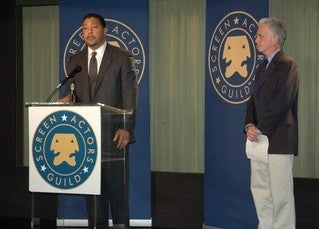 SAG National Executive Director David White talks about the
importance of protecting actors from unscrupulous representation.
CA Assemblymember Paul Krekorian (r) was author of the bill.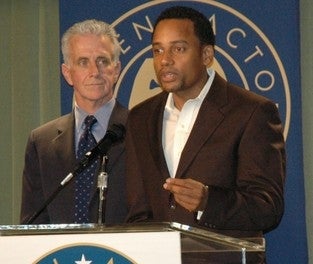 CSI: NY star Hill Harper, SAG National Board member and
co-chair SAG National Legislative Committee with CA Assemblyman
Paul Krekorian (D-Burbank)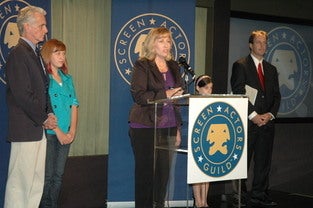 Anne Henry, co-founder of BizParentz Foundation and a
parent of three young performers, testified before a CA senate
judiciary committee about the importance of this bill in protecting families.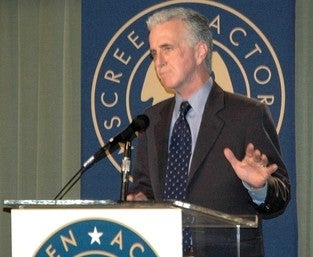 CA Assemblyman Paul Krekorian (D-Burbank) is the author
of AB 1319 which makes it illegal for talent representation
to charge advance fees.